It takes a special person to notice when an animal is in trouble. Most of us are so busy with our own lives that we can miss the things happening all around us, especially when it involves a tiny creature in need.
Some heroic people, though, do more than just see these defenseless animals: they go out of their way to help.
A Louisville, Kentucky woman was just leaving her busy downtown office one day when she noticed something on the ground next to the building. From a distance, it looked like a bird, and she could tell by its movements that it was unable to fly…
This helpless bird was all alone outside an office building in Louisville, Kentucky and he seemed unable to fly. Luckily, a woman who worked in the building realized he was actually a baby falcon that had most likely fallen out of a nest.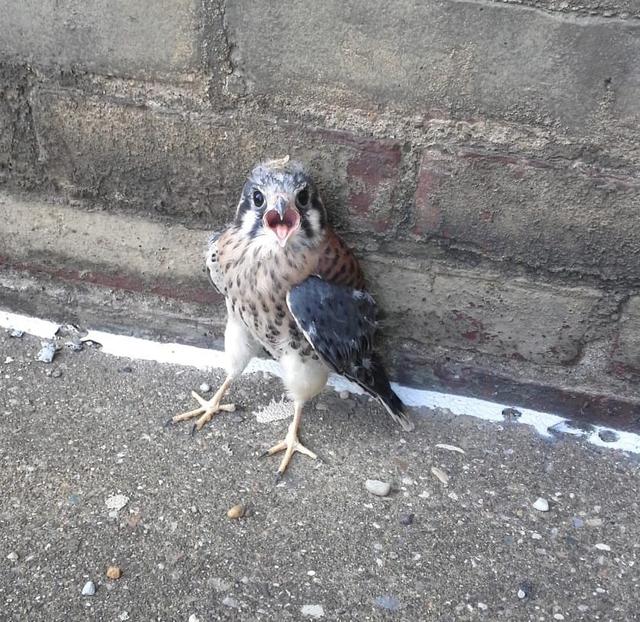 She called Raptor Rehab, a local rescue organization for predatory birds, which told her that the falcon probably wouldn't survive if he was left on his own. He'd have to fend off the traffic, feral cats, and pedestrian activity.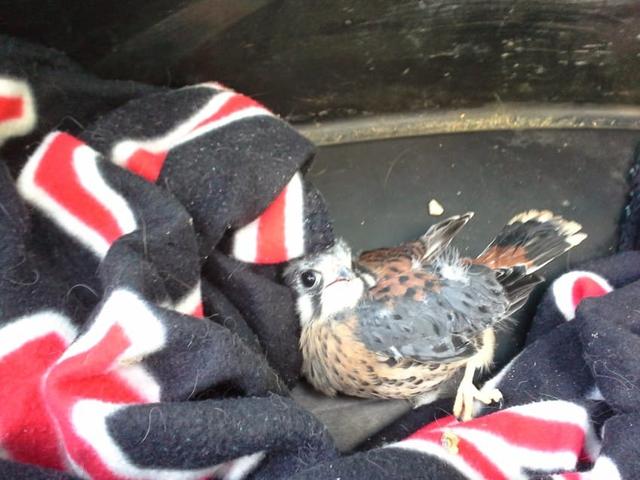 The young bird was frightened of the woman, but she managed to wrap him in a blanket and bring him to the sanctuary, where he got a clean bill of health. But his recovery was far from over…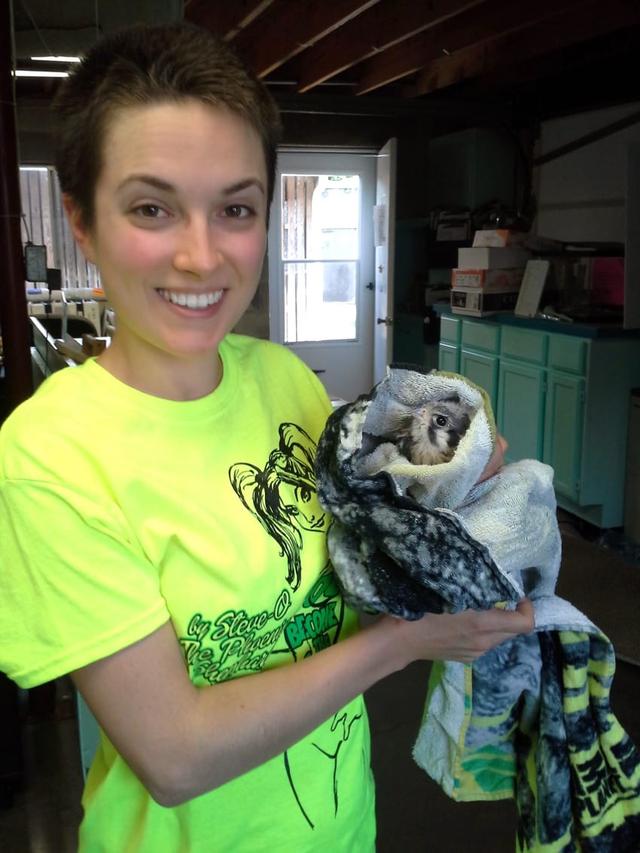 The staff told the woman that this particular bird was, indeed, a young American kestrel, or a small breed of falcon. Kestrels are actually only found in Europe, while the American kestrel is actually more closely linked to a Peregrine falcon and other falcon species. And, unlike their European counterparts who prefer farmlands and fields, American kestrels have adapted to all sorts of habitats, including cities and other urban environments.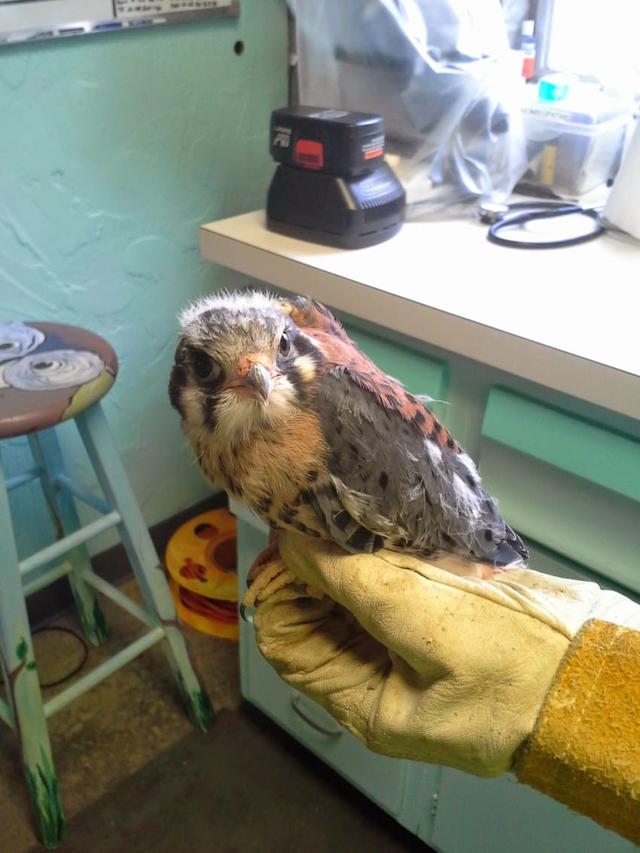 For her valiant efforts, the staff of Raptor Rehab gave the woman the privilege of naming her new feathered friend. She decided to call him Viktor, which means "winner" or "conqueror" in Latin. That sounds about right!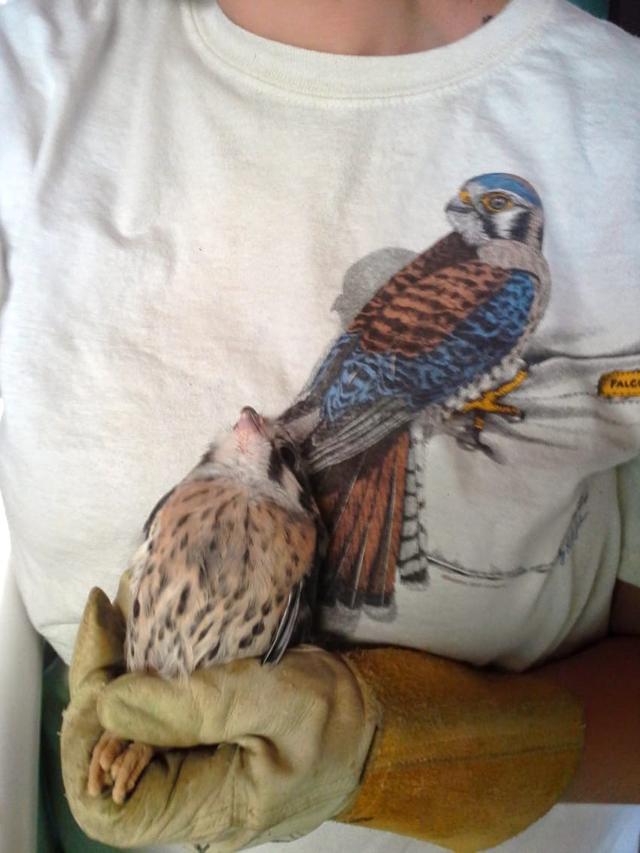 Viktor's new surroundings took some getting used to, but as luck would have it, there was already a friendly feathered couple at Raptor Rehab that was ready to become the perfect foster family for the young bird.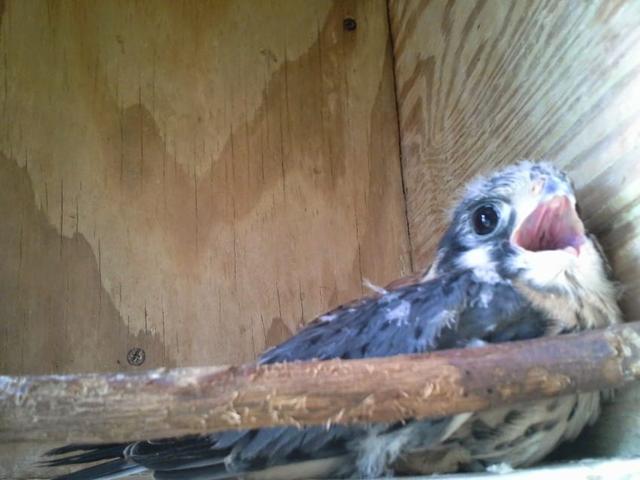 The two adult falcons, Jack and Pinky Lee, couldn't be released into the wild because they had been imprinted by humans for training before being dropped off at the shelter. Now, they adopt young chicks, raising them until they can survive on their own.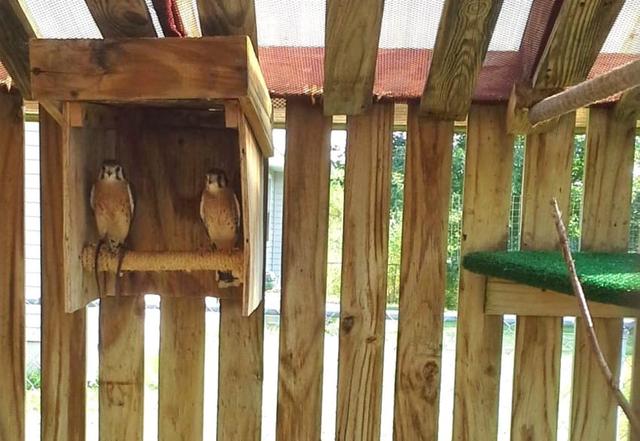 Thanks to this woman's thoughtful intervention, the orphaned Viktor now has a home for the harsh winter and a caring falcon family by his side. To think that he was all alone before!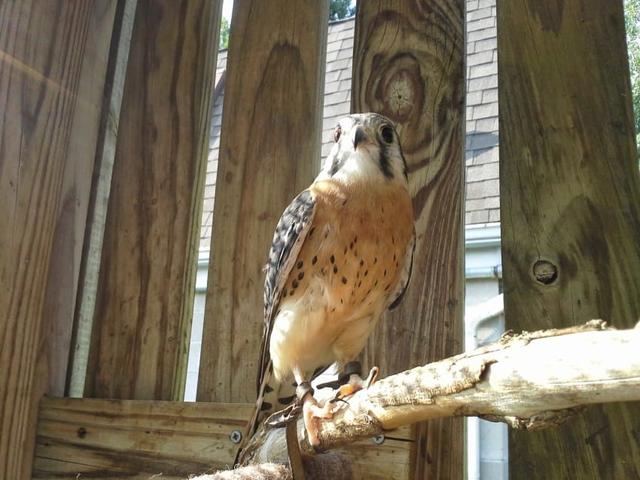 Best of all: the sanctuary said that Viktor's very own superhero can visit him whenever she wants! Who knew that a normal day at work would turn into something to change the woman's life—and the life of this little falcon—forever?
Share this incredible rescue with your friends below!