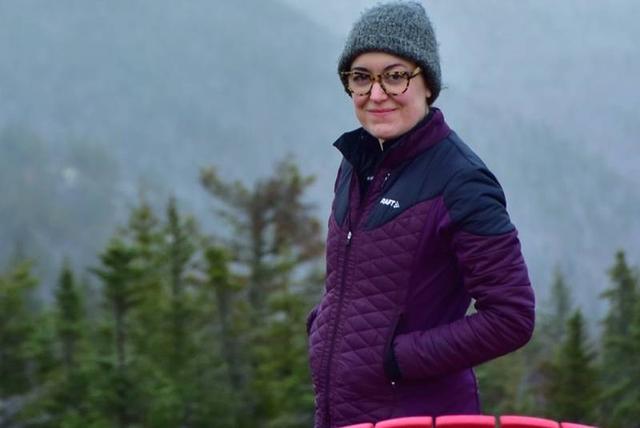 SYDNEY - Parks Canada and Cape Breton Centre for Craft & Design have announced that Amélie Jérôme has been chosen as the artist-in-residence in the Cape Breton Highlands National Park this fall.
Jérôme is an abstract painter from Montreal, who has a bachelor of fine arts from the Nova Scotia College of Art and Design University and a master of fine arts from York University.
Jérôme is spending six weeks in Cape Breton Highlands National Park using the natural surroundings and setting as inspiration to create visual art.
The artist-in-residence program provides an opportunity for a professional artist to focus for a concentrated period on developing new projects, or to work on existing projects within quiet, natural surroundings.
"It's a great privilege to have been selected for this new residency program, which distinguishes itself by being so closely affiliated with Parks Canada. As a lover and keen observer of nature, I already had the opportunity to go hiking in Cape Breton Highlands National Park and learn more about its trails, wildlife, and ecosystems," said Jérôme.
The program includes a public access component that provides an opportunity for the public to see the artist at work. In this case, Jérôme will have an open studio day on Friday, December 8, 1-3 p.m. at 49 Franey Rd. in Ingonish Beach. The public is invited to meet her and learn about her art.
Parks Canada is responsible for protecting and presenting nationally significant examples of Canada's natural and cultural heritage. Programs such as artist-in-residence, provide ways for residents and visitors to learn more about Parks Canada's special places.