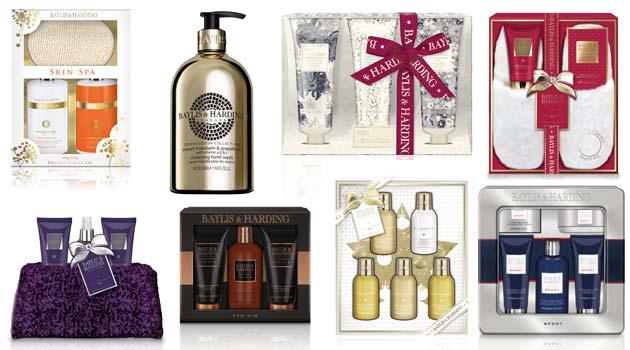 Baylis & Harding's affordable luxury products can now be found at one in two homes in the UK. From luxurious hand washes to heavenly home fragrances, Baylis & Harding has an affordable range of Christmas gifts for everyone. So we're giving away a fantastic selection of goodies to spoil your loved ones this Christmas, or just to treat and pamper yourself!

The prizes include:

Skin Spa Energising Perfect Pamper Kit - with 500ml body cleanser, 500ml bath milk and wash mitt. Sweet Mandarin and Grapefruit Gold Connoisseur Hand Wash. Floral Collection Hand Cream Trio Set - including three 50ml hand creams, one white rose and vanilla, one verbena and chamomile and one black raspberry and fig. Midnight Fig and Pomegranate Luxury Slipper Set including 140ml foot lotion, 100g foot soak crystals and pair of white faux fur slippers. Wild Blackberry and Apple Clutch Bag Gift Set with 100ml shower gel, 100ml hand and body lotion and 100ml body spritz in a sequin clutch bag. Signature Men's Black Pepper and Ginseng 3 Piece Gift Set - with 300ml hair and body wash, 200ml shower gel and 200ml aftershave balm. Sweet Mandarin and Grapefruit Star Gift Set including a 100ml body wash, 100ml bath creme, 100ml shampoo, 100ml conditioner and 100ml hand and body lotion. Men's Sport Citrus Lime and Mint 5 Piece Gift Set - including 300ml hair and body wash, 150g soap, 130ml shower gel, 130ml aftershave balm and face cloth.

For more luxury toiletries and gifts, visit the Baylis & Harding website.

How to enter

Fill in the form below by 9:30am 3 December to win this fab selection of Baylis & Harding products.

Usual T&Cs apply.

N.B The competition prize can only be sent to entrants with a UK mailing address.

Fill out my online form.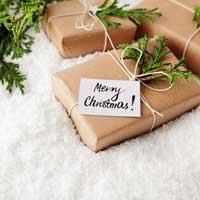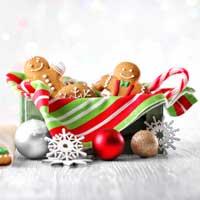 Christmas tips and recipes