Ivan Iskenderian and Michael Riggio were out fishing near Sydney, Australia when they noticed a large animal approaching their boat. The fishermen watched, waiting to see what this strange creature was. Once it was next to their boat, they realized it was a Southern Right Whale.

When the two men got a closer look at the whale, they saw that the poor animal was caught in a fishing line. The whale needed their help, and so the fishermen sprang into action.

Ivan Iskenderian carefully leaned over the edge of his boat and reached for the fishing line. He grabbed the edge of it and pulled it away from the scared whale's face. Just like that, the whale was free.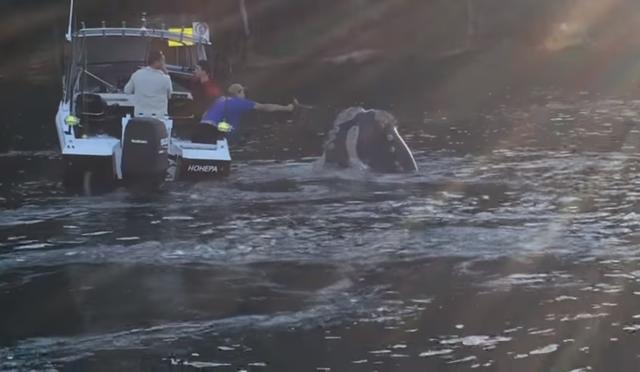 After the heroic rescue, The Sydney Morning Herald interviewed Iskenderian about his encounter with the whale. Iskenderian said:
"It was a bit daunting but the whale was very calm. He came up to the boat a couple of times, putting his head out of the water. There was a plastic bag and fishing line sitting on the side of his mouth, and it seemed like he wanted it taken off. So I dropped my phone, reached over and just grabbed it."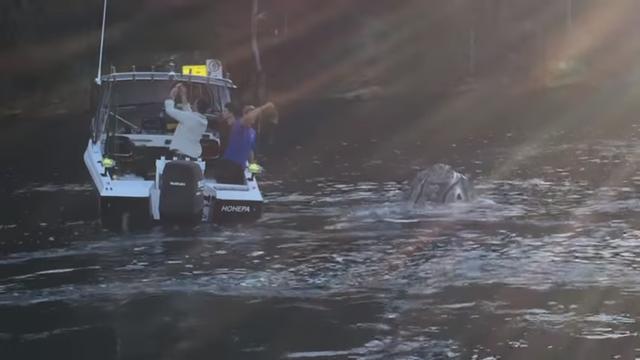 Whale expert Geoff Ross told The Sydney Morning Herald that there's a good chance the whale deliberately sought out Iskenderian and Riggio's help.
"It is bizarre, really unique behavior for a wild animal, particularly for its size. But they are quite intelligent," Ross said. "It approached the vessel from the stern, diving and looking at the boat before lifting its head out of the water to allow the fishermen to remove the entanglements from its lower jaw. It's an extraordinary animal and all the more reason why it's important to welcome large animals like this in our waterways."
Iskenderian was glad that he could help the whale, and he was happy that he was able to remove the fishing line pretty easily.
"I was pretty stoked I actually got it. It was pretty good, a couple of people were clapping. That's my good deed done for the day, I guess."
Iskenderian and Riggio did a great job saving this whale, and the young whale was clearly grateful that he came across their boat. Check out the video of the rescue below!

Please SHARE this with your friends and family.

Source: Ron Kovacs, Sydney Morning Herald