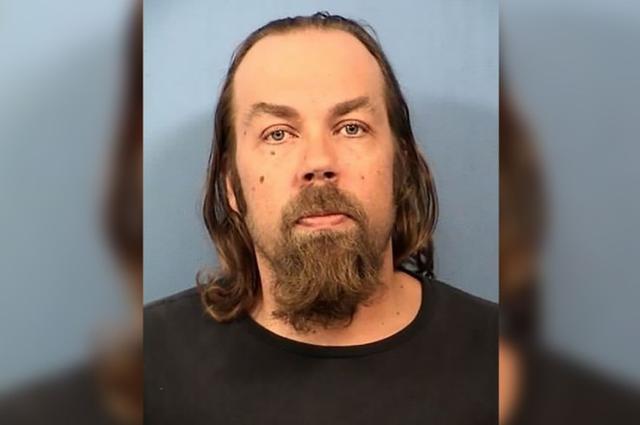 An Illinois man, who was charged Monday with the two-decades old murder of a 71-year-old woman, allegedly disguised himself as the elderly victim on multiple occasions and forged her signature to cash checks, officials said.
Thomas Spear, 43, was ordered held on $3 million bail on first-degree murder charges in the 1994 killing of Illa Venard, the DuPage County State's Attorney's office said in a news release.
Venard's body was found Aug. 4, 1994 in her apartment in Lisle, located about 25 miles west of Chicago.
The state attorney's office said she was killed five days earlier, when then-20-year-old Spear broke into her apartment through a glass door and confronted the 71-year-old woman, whom he "forcibly pushed" down.
After the killing, Spear burglarized Venard's apartment and took property — including her checkbook along with her personal identification, according to officials.
"It is further alleged that on several occasions, Spear disguised himself as an elderly woman, forged Venard's signature and cashed four checks from her account," the state attorney's office said.
An investigation into the killing eventually went cold, until the Lisle Police Department, with assistance from the DuPage County State Attorney's Office, reopened the case this year. Spear was arrested in Peoria on Sept. 28 and charged with four counts of issuing or delivering a forged document.
DuPage County State's Attorney Robert B. Berlin said he hoped Vernard's family "may begin to feel some measure of closure," with the charges brought against Spear.
"I would like to express my thanks to the Lisle Police Department for their work on this case," Berlin said. "They never gave up on justice for Illa and while much time has passed since her tragic death, it is because of their efforts that Mr. Spear is now faced with the possibility of spending the rest of his life behind bars."
Spear's court appearance is scheduled for Nov. 6. If found guilty, he faces a potential sentence of life in prison without the possibility of parole.