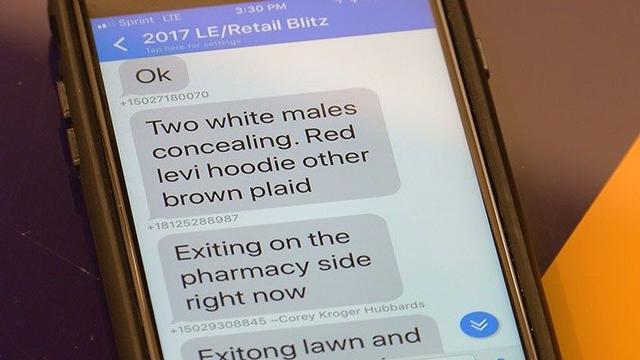 Police communicated with retailers during the blitz through texting. (Source: WAVE 3 News)
LOUISVILLE, KY (WAVE) - Retailers and law enforcement on Shelbyville Road deemed Friday's shoplifting "blitz" a big success.
The effort was a partnership between St. Matthews Police and the Louisville Metro Police Department.
In just two and a half days, police made 50 arrests and recovered more than $5,000 worth of merchandise and a stolen car. Police said some of the merchandise was stolen to finance drug transactions, and seized $25,000 worth of narcotics.
The crackdown focused on Mall St. Matthews, Oxmoor Mall and Springhurst Shopping Center.
LMPD and St. Matthews Police were alerted to shoplifters by retailers using cell phone.
"What really made this work is that we were all communicating," Major Jamey Schwab with LMPD said. "We were linked via cell phone, texting. We were getting real time data from inside these retail establishments and we were obviously able to deploy our resources."
The plan was created and coordinated by a group of more than 20 retailers.
The idea of the blitz was first used in Lexington with similar success. Friday was the first time it was tried in Louisville.