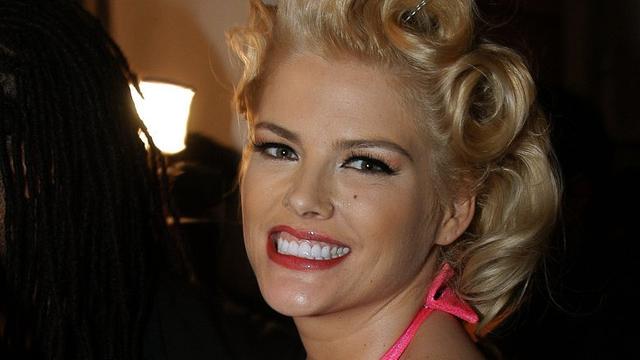 Dannielynn Birkhead was just five months old when her mother, model and actress Anna Nicole Smith, died of a drug overdose in 2007. Since those tragic days, Dannielynn has reportedly grown into just another regular kid who likes Minecraft, pizza, and Star Wars, but what exactly has she been up to all this time?
Dannielynn, who just turned 11 in September 2017, has become the spitting image of her late mother. Speaking to Entertainment Tonight in November 2015, Dannielynn's father, Larry Birkhead, said she is a walking reminder of Smith's legacy. "I look at her and she's my everything," he said. "When I see how big she's become, I'm just so proud of her…She reminds me so much of her mom and as she gets older, and her features are changing, it's just like having a little miniature Anna Nicole running around in so many ways."
She often visits her mom's grave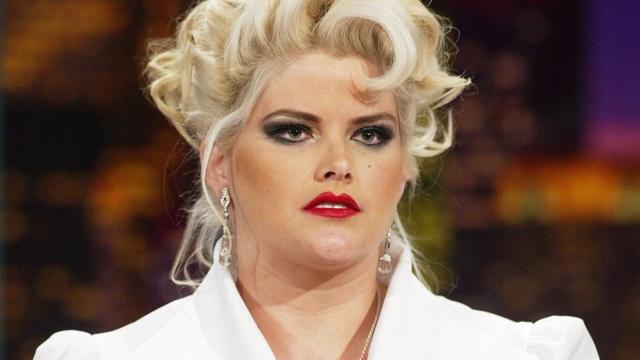 In an interview with Entertainment Tonight, Dannielynn revealed her favorite place to visit is the Bahamas, where Smith was buried after her death in 2007. "We go back all the time and we go to [Smith's] grave. We visit and I tell Dannielynn stories about her mom." Birkhead told Entertainment Tonight. "I don't sugar coat it. I say there are some things that your mom did and you know I try to make her learn from it."
She tried to play matchmaker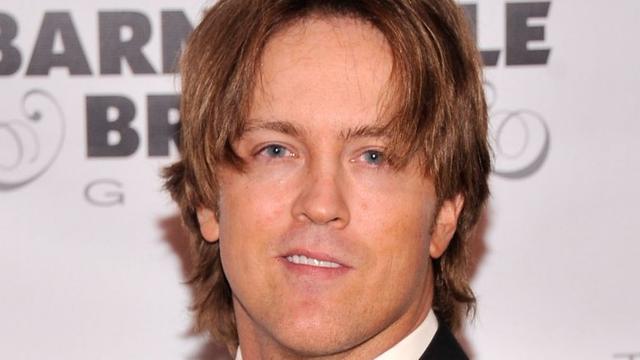 During a chat with Good Morning America in 2012, father Larry Birkhead shared a hilarious story about a time Dannielynn tried to set him up with Lady Gaga. "She says, 'Daddy, why don't you go get married?'" he recalled. "And I said, 'Who do you want me to marry?' [And she said], 'Why don't you marry Lady Gaga?'…I'm thinking a [hometown] Kentucky girl; she's thinking Lady Gaga. Maybe we'll meet somewhere in the middle." At the time, the single dad admitted that his relationship status was on his daughter's mind. "There's not a week that goes by where she doesn't mention, '[Do] you think it's time to get married?'" he said, adding that Dannielynn also made a Mother's Day card in school and suggested he give it to a new wife.
In November 2012, Dannielynn followed in her mother's footsteps when she made her modeling debut for Guess Kids. Smith's rise to stardom was catapulted by her Guess campaign in the early '90s. Birkhead spoke about his daughter's photo shoot in an interview with Good Morning America. "Dannielynn has always looked up to her mom's image," he said. ""To see her mom's picture next to hers as a Guess girl and say, 'Hey, I was a Guess Kids girl, my mommy was a Guess girl,' that might be her only connection with her mom." Is Birkhead trying to launch his daughter's modeling career? Not exactly. In fact, he told Good Morning America the gig was just for fun. "My goal for her is for her to be a child and just do what all kids do," he said.
She can't escape the internet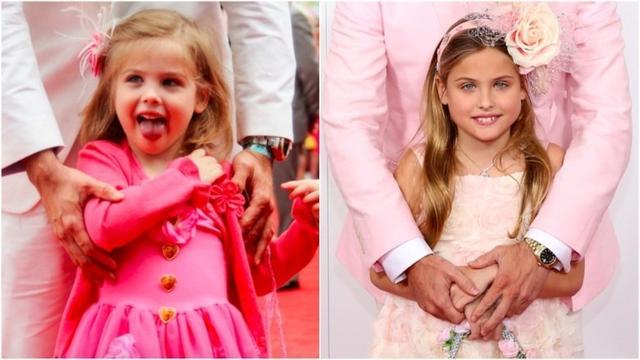 One of the toughest things about raising a child in the age of the internet is the overwhelming amount of information kids have at their fingertips. This has become an especially difficult situation for Birkhead, given the intense media scrutiny Smith faced during her career and especially after she died. Tabloids feasted on the life story of the high school dropout who became a stripper, a Playboy Playmate, and then a top model. She married an elderly billionaire oil tycoon and, when he died, battled his family over the inheritance. Smith's life was turned upside down when her 20-year-old son died in the Bahamas in 2006 from a reported accidental overdose on medications. She died less than six months later, also from a reported accidental overdose on medications.
Following Smith's death, a paternity controversy and custody battle ensued over baby Dannielynn. Birkhead emerged as the father and has been raising his little girl as a single dad ever since. "There is YouTube these days and that stuffs out there and my daughter likes to Google already and I'm trying to keep her from it," he told Entertainment Tonight. "She'll see things, you know, when she grows up, that are not necessarily all true. Was [Smith] wild? Yeah, sure. But [she was] a great lady, and a great mom."
She can escape Hollywood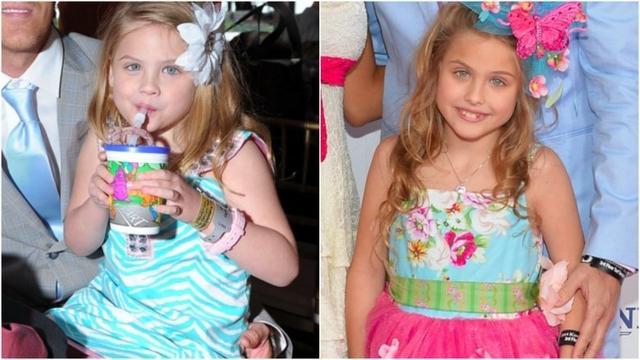 After Smith's death, Birkhead and Dannielynn moved to rural Kentucky, where he continues to raise her with the help of his extended family. "I thought that was a safe place to get away from everything," he told E! in 2013. The move had positive impacts on Dannielynn. "I think [about] how far she's come, and all the craziness that swirled around her and that she was just, really none the wiser," he told Entertainment Tonight in 2015. "Just a little kid doing her thing like she's supposed to be. That's the one thing that I'm most proud of that I've done—trying to keep everything as normal as I can, in just a really crazy, crazy situation."
She's a big Star Wars fan
Read More: http://www.nickiswift.com/13508/dannielynn-birkhead-now/?utm_campaign=clip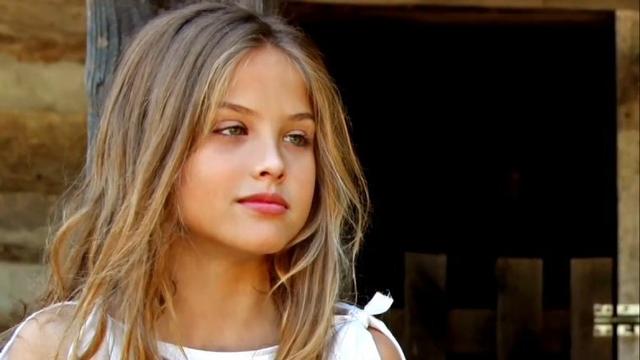 Despite her famous roots, Dannielynn really has grown into the everyday kid her dad wants her to be. Case in point: the youngster admitted to Entertainment Tonight that among her favorite things to do is to play the video game Minecraft. She's also a big Star Wars fan. Dad and daughter were filmed having a lightsaber battle during their ET interview.