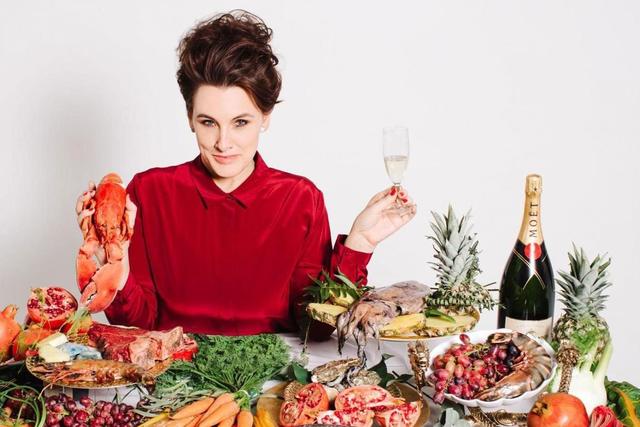 Grace Dent has established herself as one of the UK's funniest restaurant critics since first penning her weekly ES Magazine Grace and Flavour column in 2011. Her sharp tongue is as loved by readers as it is feared by chefs.

After six years of immersing herself in London's restaurant scene, she has announced she will be leaving the title to focus on other projects and her last column will appear in the December 22 issue.

Laura Weir, the editor in chief of ES Magazine said: "Grace has been a towering figure of the food scene throughout her tenure: a superb journalist and commentator. Her wit, cultural commentary and vibrant copy has brought the Feast pages of ES Magazine to life. We have loved having Grace on board for so long and wish her every success in the future."

What better way to celebrate her ES column than to remember her funniest and fiercest reviews? Here are some which will go down in Grace and Flavour history...

On Roofnic: 'I would rather fall off this roof to my death than go here again'

"At the scrag end of Oxford Street there is a small, dirty, pigeon poo-splattered doorway that looks like it might lead into a forgotten recruitment agency, or somewhere a photographer might ask you to take your top off at the start of your career. Inside this doorway was a man slumped on a chair. I couldn't decide if he was homeless or a doorman.

"'Yes, Roofnic,' he said and pointed to a stairwell, similar to one in a 1980s NCP car park that you might be chased through by a young offender. It was six flights up to the garden. During the ascent, presumably one is supposed to notice the graffiti left by Roofnic party-goers telling of the crazy night they spent here. In fact, one will notice how dirty everything is. Filthy. Great clouds of dust and muck and old fags litter the stairwell."

Read the full review here.

On Gilly's Fry Bar: 'Having skirted dangerously close to valid nutrition, we shared a side of fat chips with gloopy curry sauce'

'Jesus loves you!' she shouted. 'Go home to your husband and children and read your Bible!' To which I wanted to reply, 'It's 7pm on a Tuesday and I'm in Finsbury Park en route to a chips and curry sauce restaurant to meet a waspish gay and scroll through topless photos of Frank Ocean. Sweetie, do I look like I have a husband or children?' However, this seemed churlish. And also ungrateful for my lot. Because I very, very much like chips and curry sauce. And battered fish and sausages or, if I'm honest, almost all beige-coloured, carb-heavy comfort food. Anything you can log sheepishly into MyFitnessPal and have a judgy microchip suggest you sprint 11 miles. So Gilly's Fry Bar — and did I mention they do a Salt & Vinegar Martini? — is my sort of venue.

Read the full review here.

On Flavour B******: 'I keep a photo of one dish on my phone as an appetite suppressant'

"Personally, I never want to go back as there are approximately 198 other restaurants that don't dispatch myriad eensy-weensy bowls of confusing, underwhelming nonsense 'for sharing'. 'Flavour B******' will be eye-rolling shorthand for you and the fact you've always thought you were 'it'."

Read the full review here.

On Dinings SW3: 'The sort of food that puts one off eating'

"The clientele on the night were those befuddled Western cash-rich holiday-twat sorts, dispatched by concierges to places like this. It was a menu where one can whip through £200 in no time at all, to a naff Euro-dance backing track, barely troubling one's stomach lining. It attracts trophy wives who spend dinner perusing messages from their tennis instructors while their children pick at tiny Wagyu burgers."

Read the full review here.

On Barbecoa: 'Jamie, I adore you, but you wouldn't eat this food'

"Restaurant folk use the term 'in the s***' for bad service, but this fails to nail the subtle genres of gone-wrong hospitality. I eat out so often I should herald in my own Dent stool chart of service-breakdown. Barbecoa wasn't Platoon (everyone running about screaming, some bloodshed). It wasn't Fawlty Towers (amusing chaos; light inter-staff violence). It wasn't 'Allo 'Allo! (terrible but local, and the manager's distracted by shagging the waitress). This was Arthur C Clarke's Mysterious World: we're invisible; the advertised restaurant a mirage."

Read the full review here.

The magazine will announce its new critic in the new year.