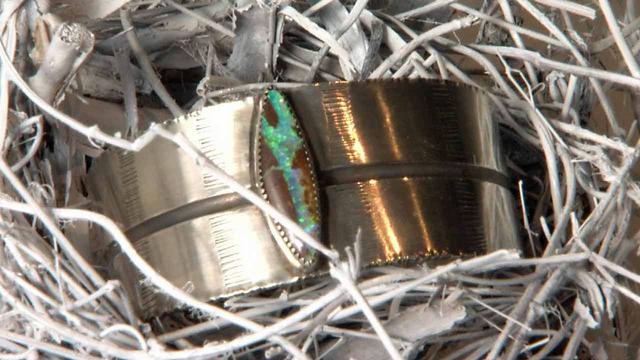 It's time for another First Friday Art Crawl in downtown Tulsa, and there's a special exhibit at the Tulsa Artists' Coalition Gallery - inspired by birds. It's called "Hatch" by Dillon Rose, a Tulsa metalsmithing husband and wife duo.
Rachel Rose Dazey says she says she studied with the Sutton Avian Research Center in Bartlesville before starting her career as a jeweler and artist. She says all her artwork is somehow inspired by nature.
Rachel and her husband, Seth, have been installing all their art work this week with the big debut set for December 1, 2017.
"I'll have a really special install," said Rachel Rose Dazey said. "We'll have some video install going on, and then just some really other special features for the opening."
The reception is from 6 to 9 p.m. at the TAC Gallery, 9 East Brady Street in Tulsa. It's free and open to the public. You can catch the show all month until December 23.