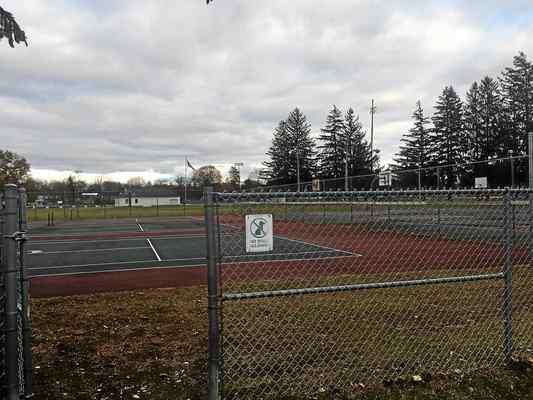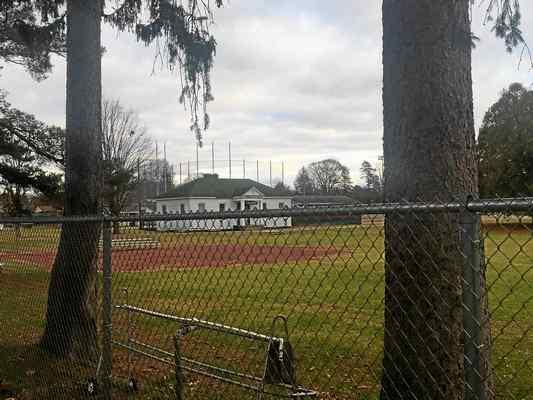 East Side Rec will see $4.45 million worth of renovations if the proposal passes. Joseph Phelan — jphelan@digitalfirstmedia.com
SARATOGA SPRINGS, N.Y. >> Saratoga Springs City School District is working on a marketing campaign for its proposed $15.6 million project to improve the outdoor facilities at the high school, middle school, elementary schools and East Side and West Side recreational parks.
The marketing campaign, which will be either a brochure or a flyer, will be put together sometime in January, breaking down the different components of the project.
The proposed $15.6 million project is expected to receive about $4.1 million in building aid from the state, leaving a net local share of about $11.5 million.
The impact for taxpayers will be detailed in January's brochure, using examples such as what the tax impact would be on a $315,000 home. Officials have not provided more details yet on how taxpayers will be impacted by the proposed project.
The district's Property Committee have to agree with marketing campaign, before the project leaders, Assistant Superintendent David L'Hommedieu and John Thuener the district's director of facilities, meet with school buildings, parent organizations, community groups and John Hirliman, administrative director of recreation for the city.
The schedule for the project remains tentative. Residents are slated to vote on the project alongside the school budget in May 2018.
If approved, construction documents are scheduled to take place from June through November 2018 followed by a SED review. Construction could then start by fall 2019 with a full construction completion by Summer 2021. The potential project timeline says a second summer or additional time may be required depending on impact to facilities.
Aside from improvements to playgrounds, fields and courts, some schools would get outdoor learning environments.
The plan includes irrigation for some fields, LED lighting in gymnasiums and completed perimeter fencing at some sites.
Some improvements — and the estimated total cost for the work at the site — include:
• High school — upgrade bathroom and concessions building, improve storage, irrigation at all fields and add a multi-use turf field; $2.9 million total cost.
• Maple Avenue Middle School — develop courtyard outdoor learning, library patio extension fencing at the soccer field and irrigation at all fields; $354,500.
• Caroline Street Elementary School — develop outdoor learning classrooms and LED lighting in the gym; $45,000.
• Dorothy Nolan school — remove relocatable classrooms, add storage, create an outdoor pavilion and add two new playgrounds/swings; $582,000.
• Gavin Park — add paved entry road and provide parking off entry road; $300,000.
• Geyser Road school — upgrade playground, provide a nature trail with learning components and interpretive signage; $232,000.
• Lake Avenue school — add a garden planting wall at the sidewalk and improve the gymnasium; $156,250.
• Greenfield school — add an outdoor learning space, complete perimeter fencing, improve parent/bus drop off and add outdoor pavilion; $273,700.
• East Side Rec — add turf baseball infield, renovate stadium seating, new basketball fencing, new entrance and pathways, lighting for the tennis and basketball courts, and new perimeter fencing; $4.45 million.
• West Side Rec — upgrade upper storage building, replace perimeter fencing, replace playground equipment, replace freshman baseball scoreboard, add new equipment at splash area and wall pads at upper storage exterior; $547,500.