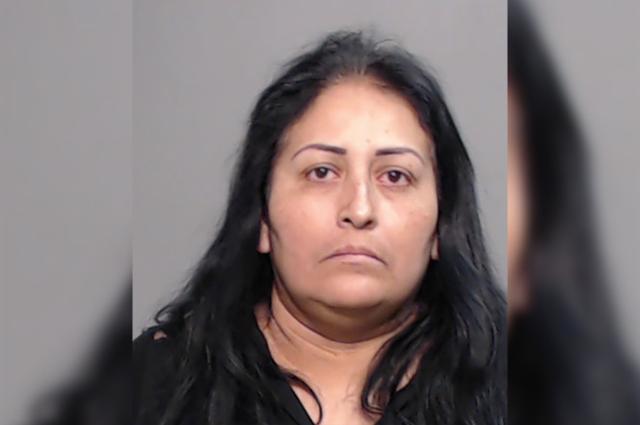 A mother in Texas was arrested after she admitted having sex with her daughter's teenage boyfriend, court records show.
Claudia Yaneth Lopez, 44, of Pharr, was booked last week on charges of sexual assault of a child — a second-degree felony — after the boy's mother contacted police in August. She told cops that she learned of the affair between her son and his girlfriend's mother after finding a suggestive text message on his cellphone, KGBT reported.
The boy, whose exact age wasn't included in court records but was younger than 17 at the time, later admitted having sex with Lopez during an interview with police.
Lopez, meanwhile, confessed to the illegal tryst during an interview with detectives earlier this month. She remains in custody at the Hidalgo County Jail and court records don't indicate that she's hired an attorney, according to KGBT.
If convicted, Lopez faces up to 20 years in prison. A search of public records didn't uncover any previous criminal charges filed against Lopez, the Dallas Morning News reported.