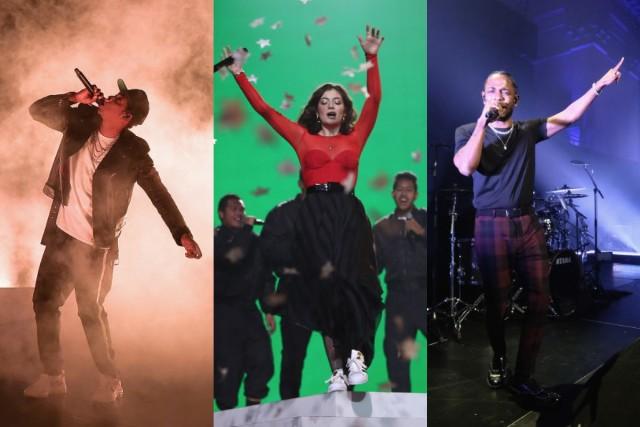 As liberal media rags such as Complex boast titles such as "Grammys' 2018 Album of the Year Nominations Are White Dude-Free" and claim cultural victory, what are they really winning?
Here is an excerpt below:
"This is awesome, especially when considering the fact that white dudes in the past have been given Album of the Year nods for everything from actual award-worthy work to abject mediocrity in equal measure. The white dudeless 2018 nominees include Kendrick Lamar's arguable frontrunner Damn, Jay Z's 4:44, Lorde's Melodrama, Childish Gambino's Awaken, My Love!, and Bruno Mars' 24K Magic. As the Los Angeles Times and others have pointed out since McDermott's tweet started going viral, 1999 nominees Garbage—fronted by Shirley Manson—did indeed include three white dudes. Thus, the 2018 Album of the Year nominees list marks the first time this has happened period."
The obvious spelling mistakes aside, on what scale do they even measure mediocrity? They have no scale but their own opinion.
It is the first time in almost two decades that Grammy Awards do not include any white men in its Album of the Year category.
This year's nominees include Childish Gambino, Jay-Z, Kendrick Lamar, Bruno Mars and Lorde.
All the nominees for the Record of the Year category are also all artist of color, except for Justin Bieber. Bieber collaborated with Luis Fonsi and Daddy Yankee on the hit song "Despacito."
The Grammys have been slammed for its winning picks supposedly not representing the diversity of the music industry.
Adele also seemed to have "sympathized" with Beyonce when she took on the stage to accept her award and acknowledged Beyonce's "monumental" album, and describing her competitor as the "artist of my life". She also asked the controversial question: "what the f*** does she have to do to win album of the year? That's how I feel. "
Some expressed sentiments then also that Kendrick Lamar's To Pimp A Butterfly should have won as well.
For this year's nominations, Jay-Z has eight nominations, Lamar has seven, Mar has six, and Childish Gambino, No I.D., SZA Khalid each have five nominations each.
The diversity argument is also being felt to the Academy, in charge of choosing Oscar nominations. Using the hashtag #OscarsBeSoWhite fans and celebrities alike took to Twitter to express their protests with the fact that out of the 20 actors and actresses nominated in the lead and supporting categories for 2015 and 2016, none were non-white.
This year, people of color like Viola Davis, Denzel Washington, Ruth Negga, Dev Patel, Naomi Harris, Octavia Spencer, and Mahershala Ali were among the nominees and winners in both categories.