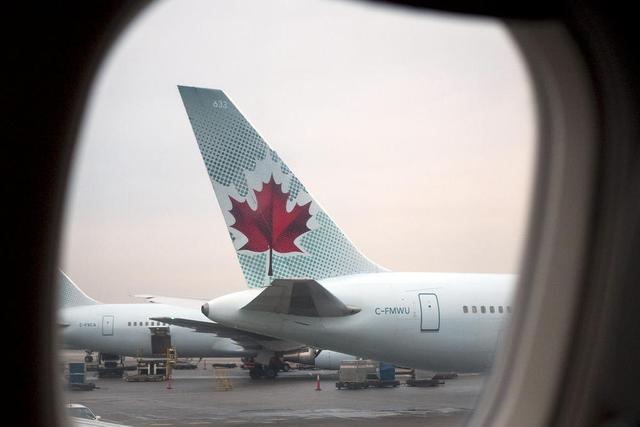 Does choosing and paying for a specific seat on a flight guarantee you'll get it?
That question and several others regarding airline passenger rights have been brought forward by viewers after a CityNews exclusive story delved into the matter on Tuesday.
The incident where a Canadian couple was threatened with removal from an Air Canada flight prompted many others to share their own nightmare travel stories.
Linda Wall from Mississauga says she and her husband Jason chose to fly Air Canada to get to Miami, from where they had booked a cruise for their 10th wedding anniversary vacation. Jason is 6'5 and has a sore knee, so the couple specifically booked and paid for a seat in a row with extra leg room, to ensure he had a comfortable flight with minimum aggravation to his injury.
When they boarded the plane however, they realized someone else was in their upgraded, secured seats.
The aircraft had been changed without notice and thereby all row and seat numbers were different from the aircraft they had originally booked on. Row 19, which they chose on the original aircraft, was no longer a row with extra legroom. On the new aircraft, it was now row 17.
In an email to CityNews, Wall says they informed the steward about the change. The steward then explained the problem to the gate agent, who dismissed the issue.
"She looked over at my husband and said, 'he'll be fine,' and walked off the plane," says Wall.
Her husband, however, was far from fine.
"When the plane landed, he took one step and yelled out in pain," Wall says. "He could put only minimal weight on his right leg. He limped for three days in terrible discomfort."
Watch Jason Wall's response after an extremely uncomfortable three hour flight:
During the ordeal, Wall says Air Canada was not only "extremely unhelpful and unremorseful," but also couldn't help answer her question: how can consumers ensure they get what they paid for if airlines can change flights and seats as they please?
Read Linda Wall's conversation with Air Canada below:
"[Does] Air Canada care that their policy put my husband in excruciating pain on the flight home [and] could damage his knee further?" she asked.
When Wall reached out to the airline on Facebook, it informed her that Air Canada had the right to "change aircraft and schedules for up to two hours prior to a flight to accommodate their operations."
CityNews reached out to Air Canada for a statement, but at the time of publishing this story, they have yet to respond.