It's a question every pet owner ponders at some point: what exactly do our pets do at home all day when we're not around? Do they anxiously await our arrival? Do they play with their toys and have fun?
One thing is for certain: they love to take naps. That doesn't fully answer the question, though. How else do they fill their alone time?
This pet owner wanted to know what his two dogs and cat were up to when he wasn't home, so he set up a camera in his house. What he found when he reviewed the footage is hysterical!
As a pet owner, you wonder from time to time what your animals do while you are away at work. Do they play with all of the toys you've purchased for them? Or do they simply take long naps and stalk around the house?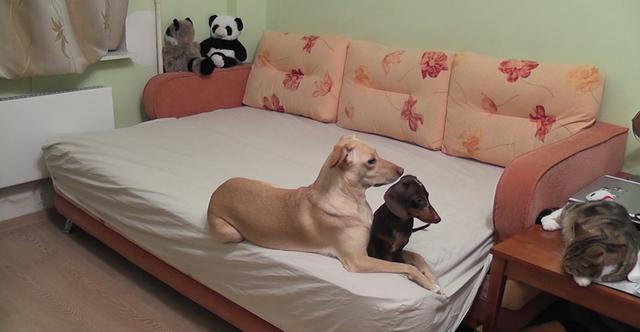 One pet owner recently decided that he just had to know what his cat and two dogs, Mr. Pepper and Margo, were up to when he wasn't at home with them. That's when he had the brilliant idea to set up a security camera in his home…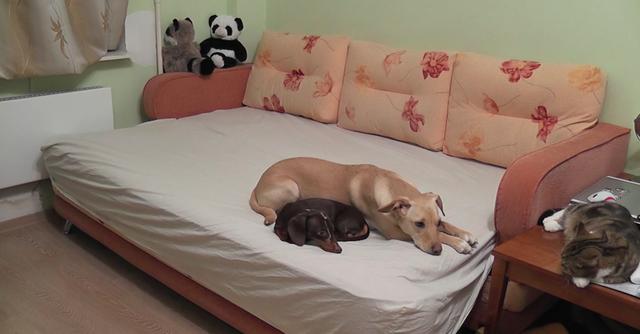 Without video evidence, he would never truly know what his animals were doing while he was working, away, or just out having a good time out with his friends. So, he set up the camera and compiled footage to see just what they got up to…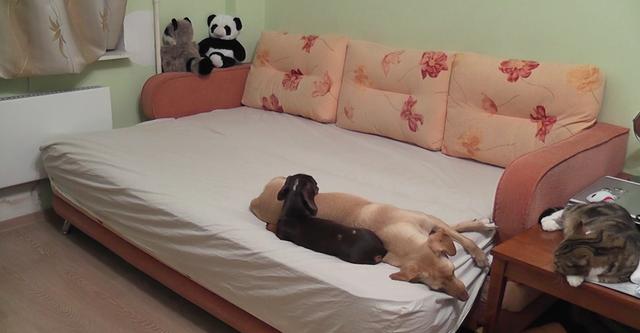 When he returned home, he anxiously watched the footage to see what kind of mischief the group had gotten into that day. When they finally realize they're home by themselves and can do what they want, their reaction is priceless.
We all know our pets love us, but this guy definitely seems to be the center of his pets' world! Now, that's what you call devotion.
Share this funny video with your friends below!