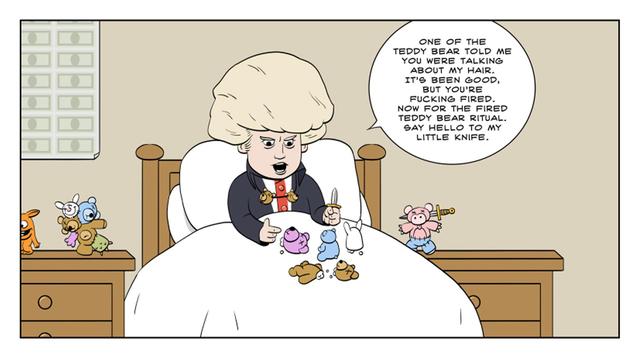 Why is voting for Donald Trump such a gamble?
Because when you enter the voting booth, you have to insert a dollar before pulling the lever.
Did you hear about the protest song written for Donald Trump?
It's called "We Shall Over-comb."
What was Donald Trump doing while his wife Ivana filed for divorce?
Marla Maples.
Why has Donald Trump never had a hemorrhoid?
Because God made Trump the perfect asshole.
Why would Donald Trump see the U.S. presidency as "business as usual"?
It wouldn't be the first time he drove a Black family out of their home.