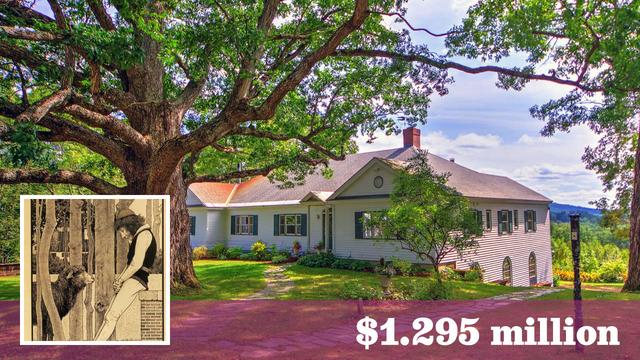 Featuring 45 acres of oak trees, mature landscaping and views of Mt. Ascutney, the former home of the late Maxfield Parrish is about as scenic as his famous landscape paintings.
The New Hamsphire estate is now on the market for the first time in over 30 years, with an asking price of $1.295 million.
Named "The Oaks," the estate features a large courtyard surrounded by a main house, a renovated studio building and a guesthouse. Parrish lived on the property from 1898 to 1966, and the current owner restored his studio to maintain many of the original features, including coffered ceilings and arched doorways.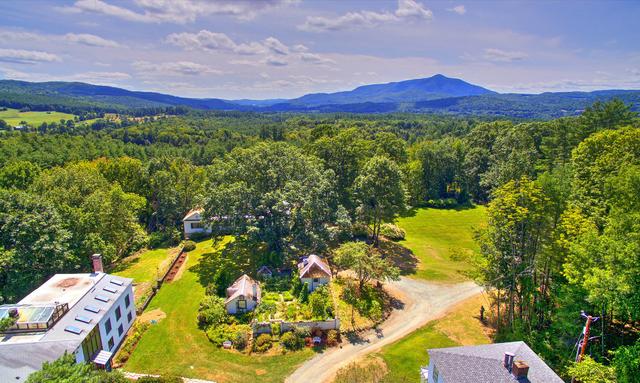 The main residence features a living room bathed in light from a wall of windows framed in wood. Brick fireplaces and hardwood floors highlight the other living spaces.
David Donegan and Zoe Washburn of Snyder Donegan hold the listing.
Parrish developed success as a painter and illustrator for his neoclassical style, and his work was featured in magazines such as "Harper's Bazaar" and "Life." One of his most famous pieces, "Daybreak," sold for $5.2 million in 2010.
Kid Rock recently sold his Balinese-inspired compound for $9.5 million, $2.1 million less than he paid for it in 2006, in a deal completed off-market.
The party-ready home in Marina del Rey is listed for sale at $3.799 million.
Actor Phillip P. Keene has a good reason for hanging out in the downstairs den of his Los Feliz home.
The Tony winner's prized possession in this room is her Steinway, but she keeps other items there that also inspire her.
Jillian Michaels retreats to the office in her Malibu home when she needs some kid-free space.