Cat owners know that one of the best parts about having a feline pet is that they are so able to take care of themselves. Typically a little more independent than their canine counterparts, cats are better at going it alone for hours at a time, and they don't require multiple daily walks.
Cats are also easier to tiptoe around because they're usually pretty small… Usually. But, what if your cat was just as big as a dog and acted like one, too?
Meet Omar. He's a Maine coon cat that belongs to Stephy Hirst of Australia. Omar became an instant pet celebrity on Cats of Instagram when Stephy first posted his picture, and for very good reason. Take a look at some of these pictures of Omar and try not to let your jaw hit the floor.
Most of the time, when people decide to welcome a cat into their family instead of a dog, it's because cats are smaller and require less work… most of the time. But, one Australian woman's Maine coon cat is shattering that stereotype in the most epic way possible.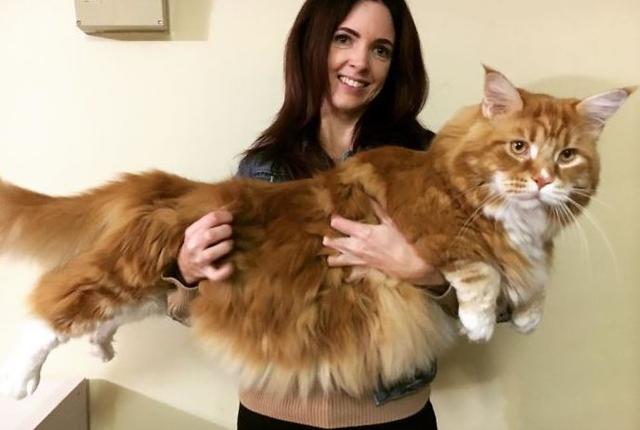 Meet Omar, a Maine coon cat from Australia. His owner, Stephy Hirst, is proud of her unique feline. She always wanted a big cat, but she had no idea that when she bought Omar as a kitten he would grow to be the size he is now.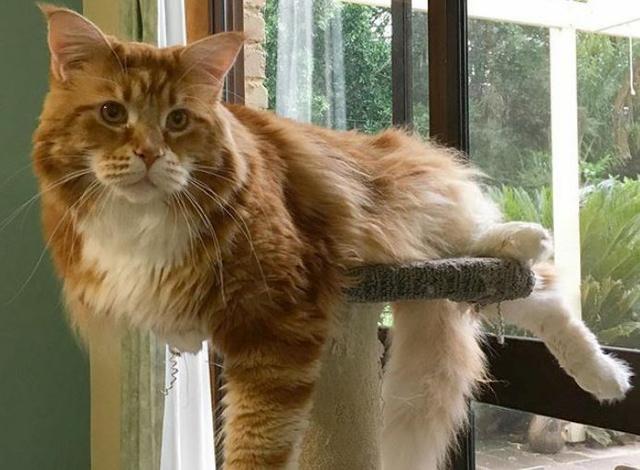 Omar was a normal size when Stephy and her boyfriend first got him, but by age one, he had grown to a whopping 22 pounds! The people at Guinness World Records actually contacted Stephy to discuss Omar possibly being the world's longest feline.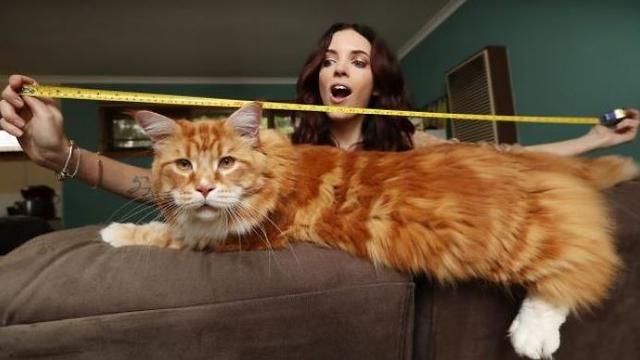 Stephy and her boyfriend treat Omar just like he's a dog. They have to make sure that their counter tops are clear of food because Omar will stand on his hind legs and reach up for anything he can get a hold of.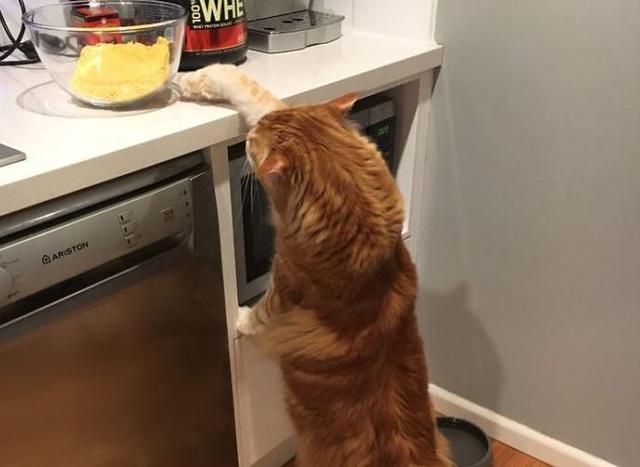 Because of Omar's incredible size, he has no problem relocating things that are in his way, even if that means spilling stuff in the middle of the floor for Stephy and her boyfriend to clean up later. It's never a dull day when Omar's around.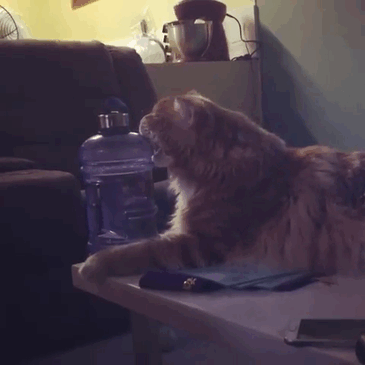 Omar is nearly four feet long and weighs just over 30 pounds. When Stephy first uploaded a picture of Omar to the Instagram account Cats of Instagram, he was an instant hit. It's not very hard to see why; this guy is mesmerizing to look at!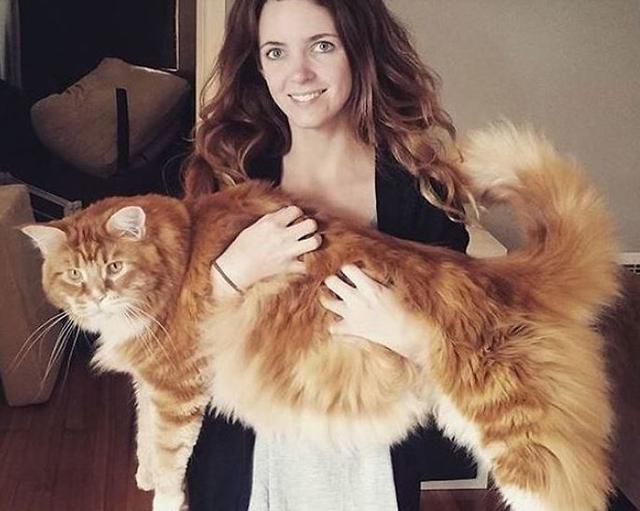 Omar is one cat that won't let himself get pushed around by other animals, especially dogs. Just look at how big he is compared to Stephy's collie. As much as the collie wants to think he rules the house, he knows it's actually Omar.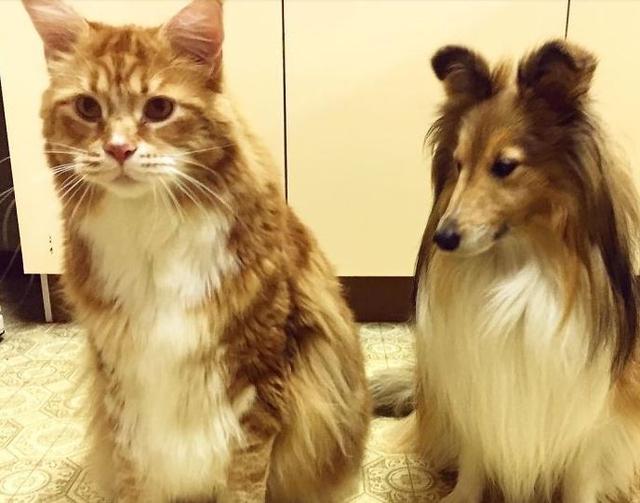 But, just because Omar is big doesn't mean that he won't cuddle up like any average-sized cat. At the end of a long day he loves to jump into the arms of Stephy or her boyfriend and take a much needed nap. At night, he sleeps on the couch, though, because he takes up too much room in their bed!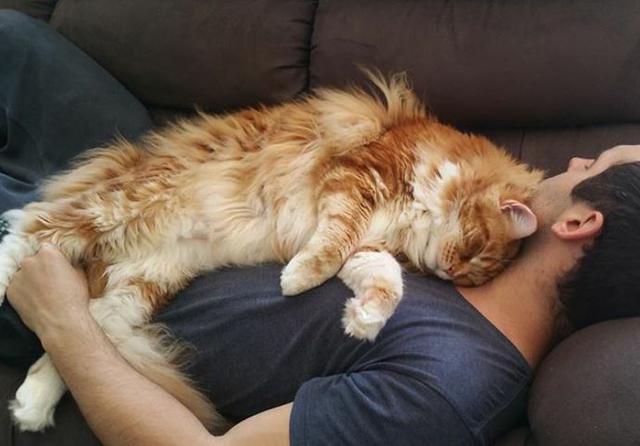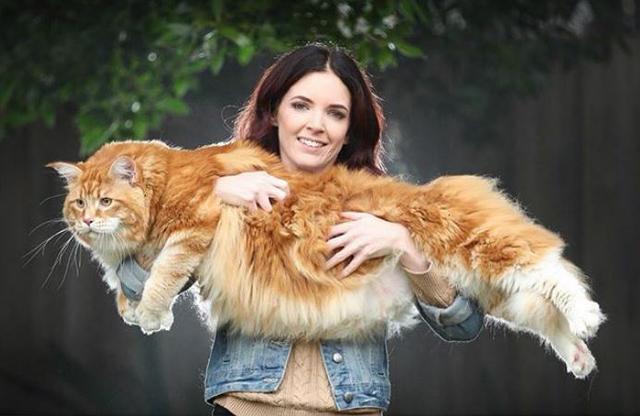 Omar is enormous! It's not every day that you get a chance to see a cat this size. Maybe one day, if Omar has a litter of his own, he can have an adorable over-sized family!
Share these amazing photos with your cat-loving friends below!