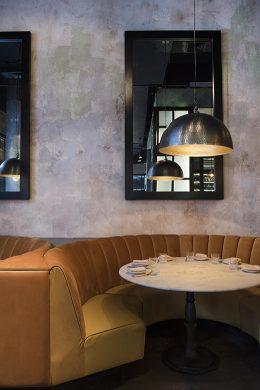 This week one of Italy's buzziest chefs came to the East Village, via Sorbillo, and now the neighborhood is getting one of India's top toques. Baar Baar, an "Indian gastro bar," opens today in the old L'Apicio space on East 1st Street, with the acclaimed Sujan Sarkar at the helm.
In India, Sarkar opened EkBar, named Dehli's Best Bar For Cocktails, and in 2016 got Chef of the Year honors at the Times Food Guide Awards. Earlier this year, he helped open Rooh in San Francisco. The Chronicle gave it a three-star review and praised the "contemporary Indian cuisine at the hands of a master.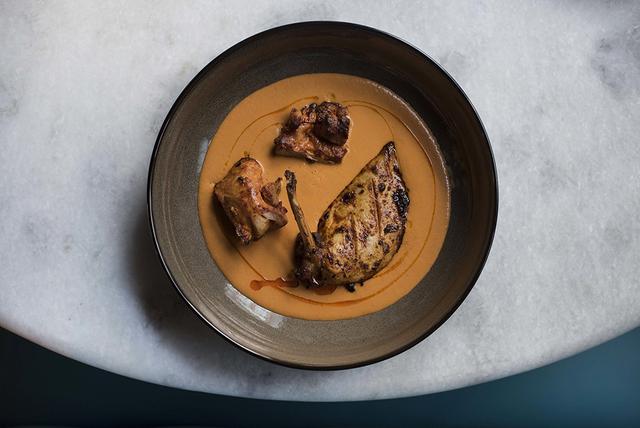 At Baar Baar, Sarkar is once again teaming with husband-and-wife owners Rajiv and Payal Sharma. Payal says that while their other restaurant, Rooh, offers "modern Indian fine dining" Sarkar's menu at Baar Baar is "very different," in keeping with the gastropub concept.
Some of the dishes will be ayurvedic, meaning they're inspired by the six rasas (sweet, sour, salty, bitter, pungent and astringent) that, when consumed together in a meal, are said to facilitate mind and body health.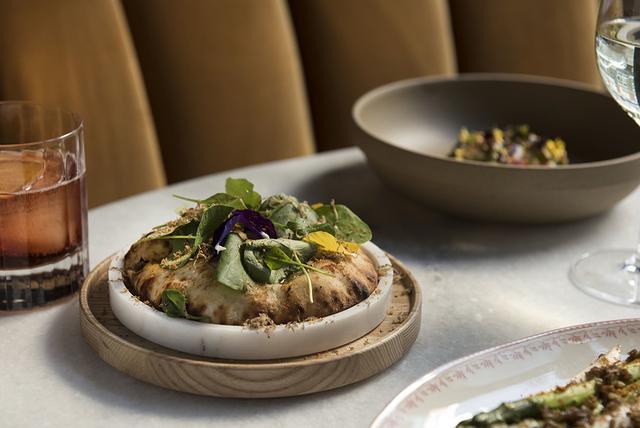 Baar Baar's menu offers modern takes on dishes from India's various regions. "When you see the food on the plate it's beautiful and you'd never think it's Indian food," said Payal. "But then you taste it and it's Indian." Look for evidence of Sarkar's training in modern European and French cuisine as well; he was chef at two popular London restaurants, Automat and Almada. In his interpretation of upma, the cream of wheat that's popular in South India is replaced with risotto and topped with five varieties of tandoori mushrooms as well as truffle.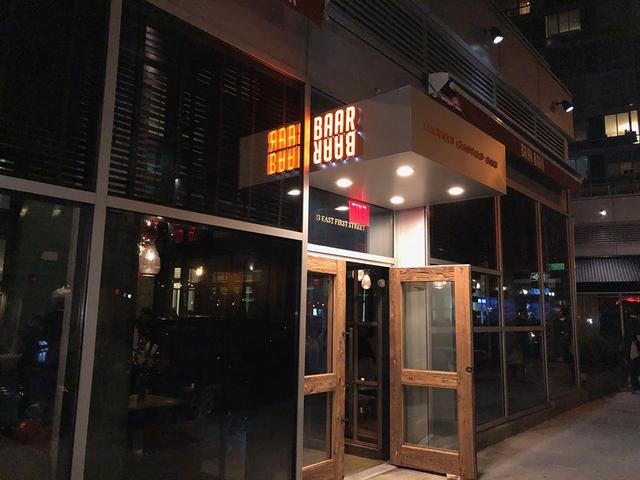 Check out the menu below. The restaurant, at 13 East First Street, is taking walk-ins as of today and will begin taking reservations via Opentable next week