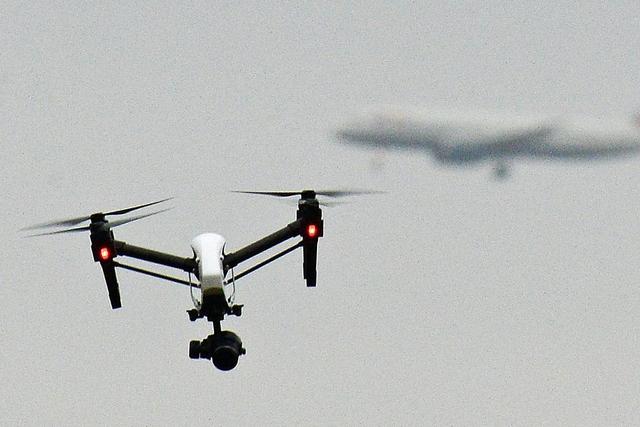 Drone users are repeatedly flouting the law to capture good Instagram photos, an expert has said.
It comes as fresh warnings were issued as the The Civil Aviation Authority (CAA) said 1.5 million look set to be sold in the run up to Christmas.
The CAA said the popularity of drones is set to jump sky-high this festive season with nearly a quarter of consumers planning on buying one as a present.
It is warning customers to buy drones from a responsible retailer providing copies of official airspace rules and safety advice.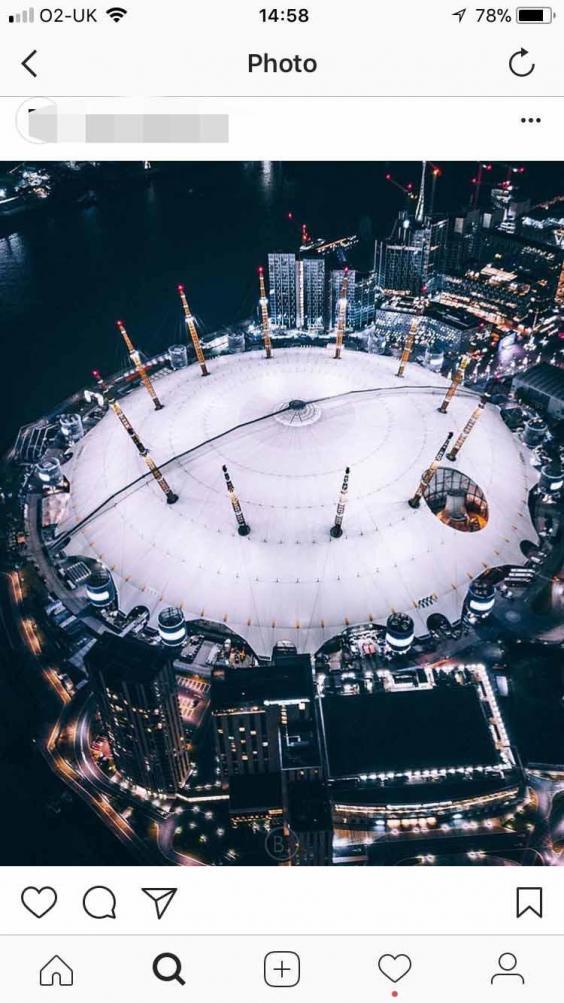 A screengrab taken from an Instagram photo captured by a drone above London's O2 (Instagram)
Anyone found guilty of endangering an aircraft with a drone could go to prison for up to five years.
One drone expert who asked not to be named, runs a successful instagram account featuring photos of London and takes care not to breach any flying rules.
He called for stricter enforcement of current laws surrounding drone use, after receiving hundreds of photos taken from drones violating the current restrictions.
He said: "Increasingly people are using drones to take photos.
"Everyone is trying to get their followers up, it a way of validating that they are a good photographer, unfortunately they are prepared to break the law to do so," he continued.
The expert said that he refuses to publish photos taken from a drone flown illegally.
Despite estimations that the amount of drone purchases will increase over Christmas, some people are put off from buying the equipment due to unclear laws surrounding them.
Jake Cureton, 26, from Liverpool said that he had been considering buying his eight-year-old daughter a drone but decided against it when he learned about the regulations that came with flying one.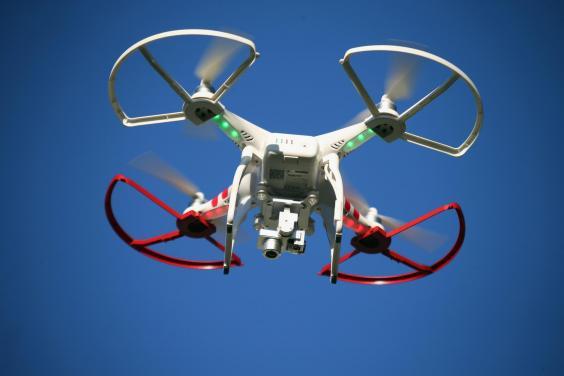 1.5 million people are expected to get drones for Christmas (Getty Images)
"To be honest, it's not worth the risk," he said.
Mr Cureton said that he thought drones were too readily available to purchase on the high street and that restrictions were not made clear by retailers.
A survey carried out by the CAA revealed that 69 per cent of people would prefer to buy a drone from a responsible retailer.
However , 27 per cent were unaware of the rules surrounding their usage in the UK.
The CAA's Dronecode outlines rules that must be obeyed when flying a drone. It states that that drones must always be flown below 400 ft and must always be at least 150 ft away from people.
Drone users are also not allowed to fly their drones near airports or air fields.
Jonathan Nicholson Assistant Director of Communications at the CAA, outlined the work that the organisation has been doing with retailers in its responsible retailers scheme.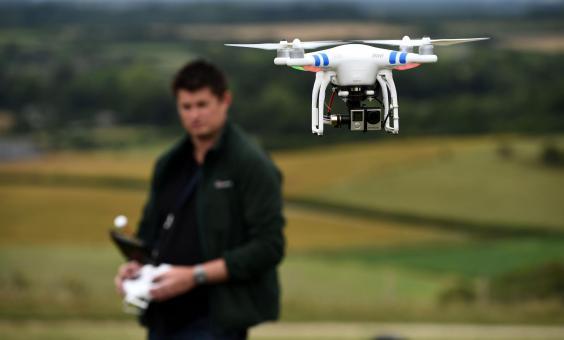 The CAA have advised that people who fly drones must obey the rules (PA)
The scheme awards compliant retailers with a DroneSafe approval providing that they follow the criteria outlined. In order to receive approval retailers must ensure that people purchasing drones receive a copy of the Dronecode and other safety advice.
Mr Nicholson said: "Ensuring that consumers are able to use their drones safely and legally is critical, and so far, our work with retailers has been invaluable in ensuring that drone-buyers get a copy of the Dronecode and are able to access all the information they need."
The CAA's Christmas warning follows a recent announcement by the Department of Transport earlier this week which outlined a draft of the Drone Bill.
The Bill will see police be given more power to prevent unsafe or criminal use of drones.
It is expected to be published next spring and will include new measures which will make it mandatory for drone owners to register to improve accountability.
The bill will also require drone owners to download an app which will provide information needed to make sure any planned flight can be made safely and legally and owners will be required to take a safety awareness test.
National Police Chiefs' Council Lead for Criminal Misuse of Drones, Assistant Chief Constable Serena Kennedy said: "Police forces are aware of the ever increasing use of drones by members of the public and we are working with all relevant partners to understand the threats that this new technology can pose when used irresponsibly or illegally."
She continued: "Make sure you know the rules for using a drone because it is always your responsibility to ensure that you are acting within the law and in line with the Civil Aviation Authority's Drone Code."