As a native of the southern hemisphere, autumn in the northern hemisphere never ceases to amaze me.
The colours are magical, dotted on the landscape like a Monet painting. The golds, auburns, bronzes and russet reds intertwine to make a spectacular sight like only nature can.
And while the UK certainly has its fair share of gorgeous foliage, it's our neighbours on the other side of the Atlantic Ocean that really take the crown.
And no, we're talking about Vermont, the New England town that's well known for its stunning leaf displays. We're talking about Canada.
Canada's landscape is spectacular all year round but it's in autumn, when the leaves turn to their many shades of gold that it truly shines.
Some of the best places to see 'fall foliage' in Canada include Ontario, Quebec, Nova Scotia and New Brunswick – which are home to a number of national parks, lakes and small towns that utterly transform when the leaves fall.
One of the most spectacular national parks is Algonquin. Easily accessible with a close proximity to Toronto, you can only explore the park via kayak or by foot.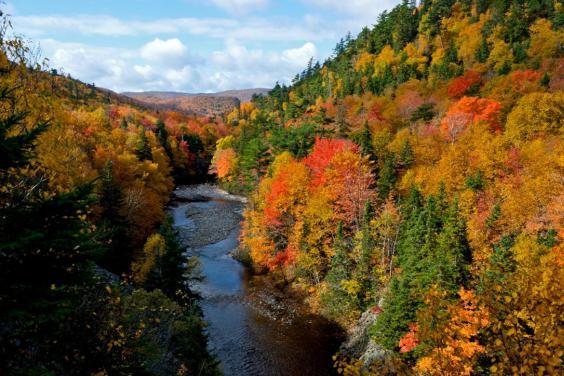 (Nova Scotia Tourism)
Or why not try the River Road – famously dubbed by Winston Churchill as the "prettiest Sunday afternoon drive in the world."
If you're worried about running into a bear or two, head to Prince Edward Island. Its warm waters create a moderate climate meaning their foliage season is one of the longest lasting in North America.
If you're after fiery crimsons and oranges, head to Cape Breton, Nova Scotia. Here you can visit a number of national parks and drive along one of the prettiest roads in the world.
It's about time you started planning an autumn trip to Canada, eh?