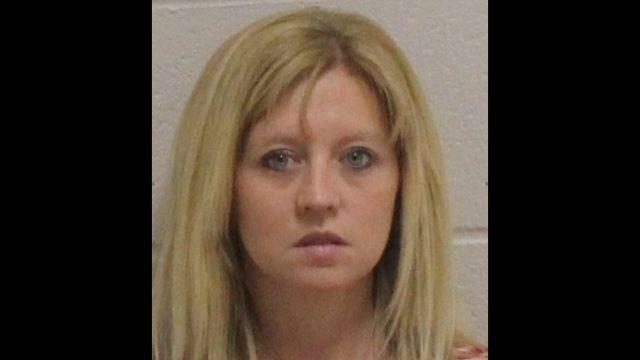 ZEPHYR, Texas - A former teacher from Zephyr ISD turned herself in on Thursday for a charge of improper relationship between educator-student, according to jail records.
Freya McCleery, 37, posted a $75,000 bond on the same day she was arrested, according to the Brown County Jail's website.
Zephyr ISD's Board of Trustees conducted its own investigation into the allegations before ultimately terminating her contract in August.
"The district took prompt action and terminated her contract as soon as they did an investigation," Zephyr ISD's General Counsel Carol Simpson said on Friday.
But her lawyer Lynn Ingalsbe said she's being targeted and wrongly accused.
"She did not do it," Ingalsbe said. "She appeared before the grand jury and testified, voluntarily, under oath, and told them she didn't do it. This is a bogus charge."
Chief Deputy James Stroop previously told KTXS the sheriff's office was looking into a relationship between McCleery and a male student, which they believe took place during the 2016-2017 school year.
An investigator with the sheriff's office spoke to the student, who graduated in May, according to Simpson.
"[He] was interviewed by the sheriff's department and admitted their had been an improper relationship," Simpson said.
Ingalsbe, however, said the investigation was flawed because he learned the student wasn't under oath when he was interviewed.
"If they intend to pursue it in court then somewhere there has to be a sworn statement where he swears she did something wrong," Ingalsbe said.
McCleery is also under review by the Texas Education Agency's educator investigations division. She was hired at Zephyr ISD in July of 2015, according to the school board's agenda.
Zephyr ISD Superintendent Stanton Marwitz previously told KTXS he was informed of the alleged inappropriate relationship in late July.
The student's relative notified Marwitz of the relationship, according to Zephyr ISD's general counsel.