NEW DELHI: West Bengal recently won the Geographical Indication (GI) tag for the 'rosogolla' after a 'sweet-battle' against Odisha. The state is now looking at applying for GI tags for several other sweets from across its districts.
Here is a look at them:
Rosokodombo from Maldah
It is said that when Mahaprabhu Sri Chaitanya went to Maldah, he used to rest under a 'Kadam' tree. It was to memorialize this fact that the sweet was named 'Rosokodombo.' The sweet, which looks like a 'kadam' flower, is prepared like a rosogolla but with cardamom powder, poppy seeds and sugar. It is said to be 500-years-old.
Rosokodombo.
Sweet curd
A national company is already involved in packaging and selling sweet curd under its brand.
Chhanabora from Murshidabad
The nawabs of Murshidabad generally offered the chhanabora to their guests. The tradition continues till date among the people of Murshidabad. The sweet was even presented to a former Prime Minister.
Mecha Sondesh from Beliatorh
It is said that the Malla kings were very fond of this sweet 300 years ago. The dessert is made with 'besan' and is fried with 'ghee.' It needs two days to cook, and is only available in Bankura.
Langcha from Shaktigarh
In 1890, a sweet-maker came to Shaktigarh from Kalna to cook 'pantua' and 'ledikeni.' He was called 'langcha,' as he could not walk properly. The sweet has endured for 150 years.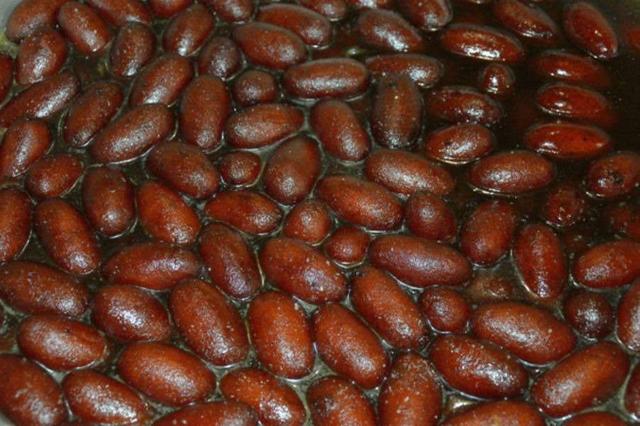 Langcha.
Manohara from Janai A local 'zamindar' or landlord once wanted a soft sweet treat that he could consume while travelling. But since there were no refrigerators, it was a challenge to keep the sweet fresh. So sweet-makers gave the dessert a coating of liquid sugar. This came to be known as 'manohara.'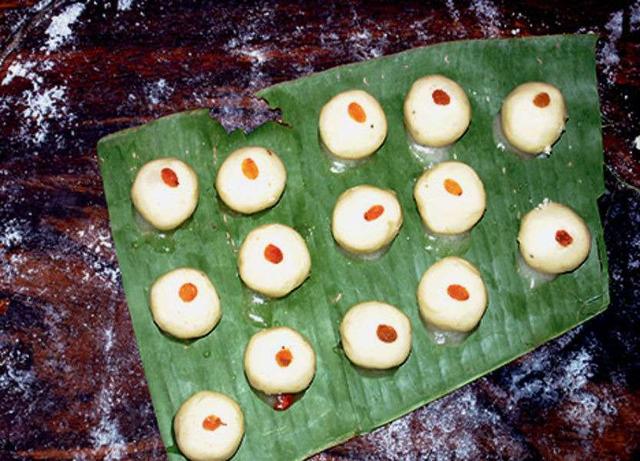 Manohara.
Kaju Barfi from Kanthi
A local sweet-maker Kalu Moira was known for his 'kaju barfi.' But his shop shut down after his death. While many sweet makers are trying to perfect this sweet, none of them have been successful yet. Also, cashew nuts are easily available in North India, and the kaju barfi is commonly found. It may be tough for West Bengal to get the GI tag.
Khirdoi from Gangarampur (District: South Dinajpur)
The region's thick, sweet curd is extremely famous, and the local sweet-makers, too, believe their 'doi' is unique. But since sweet curd is a common delicacy, it may be tough to get the GI tag for it.