Elida de Mitchell invaded the Panama vs Costa Rica game and repeatedly pretended to in the final moments of the match
A football mad granny has been hailed a hero after running onto a pitch and pretending to faint three times to halt the final minutes of a World Cup qualifier game.
Elida de Mitchell invaded the Panama vs Costa Rica game in the last moments of the deciding match.
Panama were in the lead and were set to qualify for the 2018 World Cup hosted by Russia.
But Ms Mitchell, a Panama supporter, did not want to take any chances and hatched a plan to ensure her team won.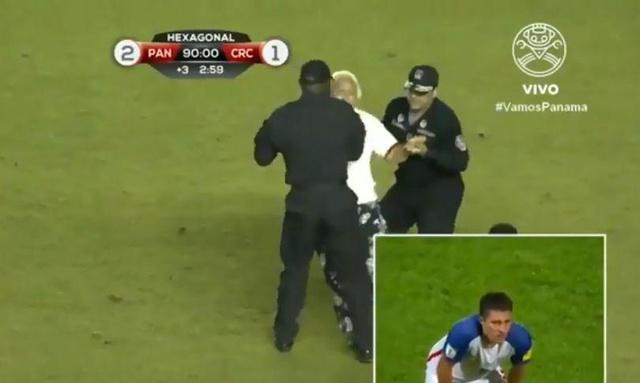 CEN/Twitter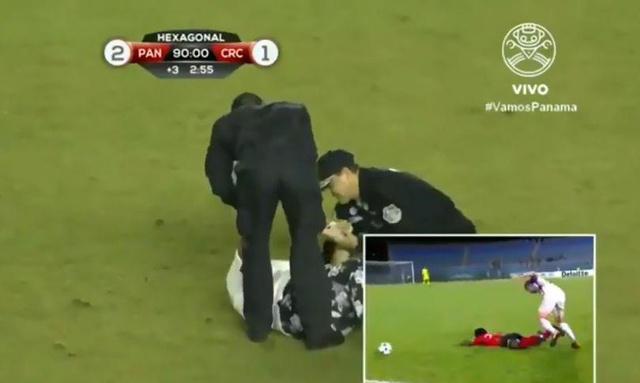 CEN/Twitter
Jose Mourinho reveals Paul Pogba is not happy playing alongside Juventus' Blaise Matuidi in midfield for France
She ran onto the pitch and pretended to faint three times in order to stop the play until the full time whistle sounded.
Ms Mitchell was seen being attended to by police who rushed to pick her up off the pitch.
But afterwards, she revealed that her dizzy spell was fake – and that she had 'fainted' again to stop police from moving her on.
She said: "Nothing happened to me, I only knew that police wanted to make me move away and I pretended to faint again.
"When the policeman asked me, what is going on? I answered 'You are going to the World Cup, sh*t, do not stop me here.'"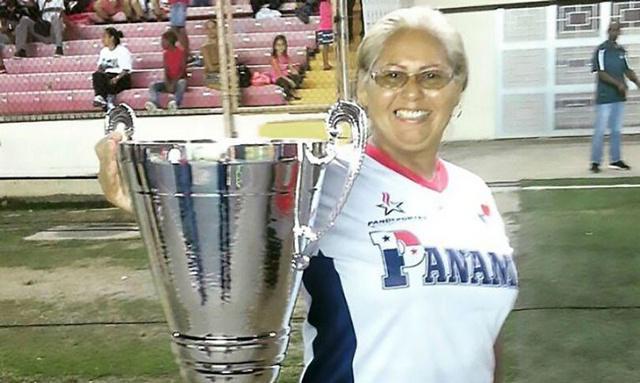 CEN/Twitter
McDonald's trials unusual method to get diners to talk to each other
Ms Mitchell told local media: "I jumped into the pitch in order to avoid Costa Rica scoring another goal. I was not going to let them do it.
"I did not want to leave the pitch until the match ended."
She said she did not want a repeat of 2013 when Panama was about to qualify for the Brazil World Cup but lost to the United States.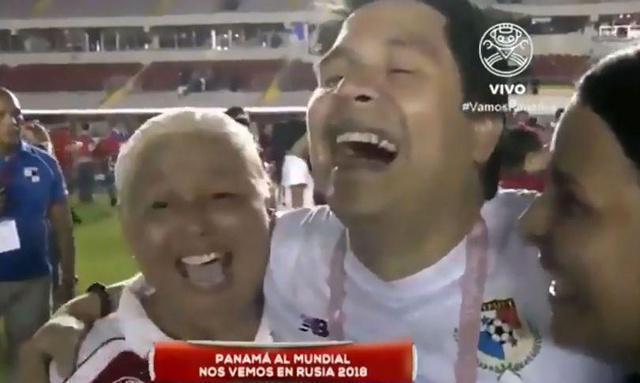 CEN/Twitter
What to do if your flight or train is cancelled because of Storm Ophelia - Your rights and how to check if your journey is affected
She added: "I decided to do that alone because the other time we did not go to the World Cup and I cried.
"This time I thought that I was not going to cry. And I did not cry."
She has been hailed as a "heroine" by supporters, who have been flooding social media with praise for her.
One of her social media followers commented: "Thanks, dude, you are a Panama heroine."