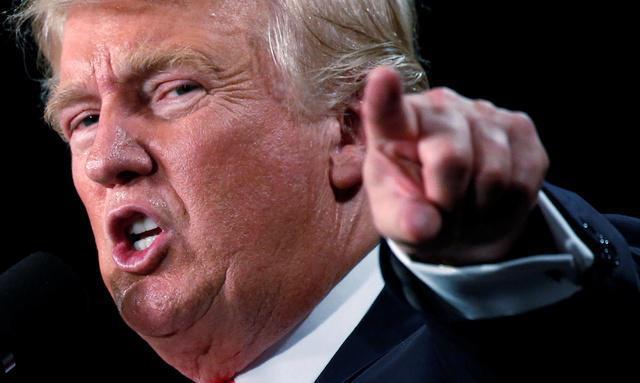 President Donald Trump said he would "love" to send the Justice Department and FBI after former rival Hillary Clinton, and is "very frustrated" that he can't.
During an interview on Thursday, conservative radio host Larry O'Connor of WMAL in Washington told Trump that his callers wanted to see an investigation into the 7-year-old Uranium One deal. Back in 2010, when Clinton was secretary of state, a Russian nuclear energy firm bought a controlling interest in Uranium One. Since then, the deal has become a major talking point in conservative media.
Trump lamented:
"But you know the saddest thing is that because I'm the president of the United States, I am not supposed to be involved with the Justice Department. I'm not supposed to be involved with the FBI. I'm not supposed to be doing the kind of things that I would love to be doing. And I'm very frustrated by it."
Trump also questioned why the DOJ wasn't investigating Clinton's behavior during the 2016 presidential campaign.
"I look at what's happening with the Justice Department. Why aren't they going after Hillary Clinton with her emails and with the dossier, and the kind of money?" Trump said. "I don't know, is it possible that they paid $12.4 million for the dossier? And how was it ― which is total phony, fake ― and how was it used?"
Trump called the whole situation "very discouraging" and said he was "very unhappy" that it seemed like the Justice Department wasn't investigating Clinton. He also said the president isn't supposed to be involved in such a process, then added, "but hopefully they are doing something and at some point, maybe we're going to all have it out."