One of the biggest misconceptions about fires is that they're slow; flames seem to burn slowly in movies, after all, and the protagonists always have time to make their way out. In reality, however, that's far from the truth! Flames move surprisingly fast, and escaping quickly with your loved ones is the only way to ensure your survival.
Unfortunately, if something horrific like a fire occurs, families don't always have time to look through every nook and cranny to gather up their most prized possessions—including their pets. Sometimes, they just have to save themselves and hope that their furry friends miraculously make it out alive.
So when a deadly fire broke out in Christine Marr's home in South Haven, Michigan, she made sure to escape as fast as she could. Once she was safe, however, all she could think about was rescuing her dog, Chloe, and cat, Ringer. She was devastated when firefighters told her that they were unable to locate Ringer… but little did she know what she'd discover two months later.
When faced with an emergency such as a fire, your top priority should be to seek safety away from the blaze as fast as possible. Unfortunately, many pets can't escape on their own, and it can be dangerous for their owners to try to face the blaze in order to locate their frightened pets. So when a fire broke out in the home of Christine Marr of South Haven, Michigan, she was sure to get out fast. Still, the only thing on her mind was saving the lives of her cat, Ringer, and dog, Chloe.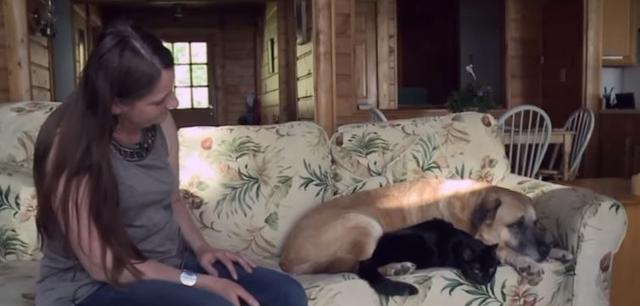 To their credit, the brave firefighters who responded to the fire did everything they could to make sure everyone inside the home made it out alive. They managed to rescue Chloe and treat her using an oxygen mask, but they couldn't seem to find Ringer anywhere.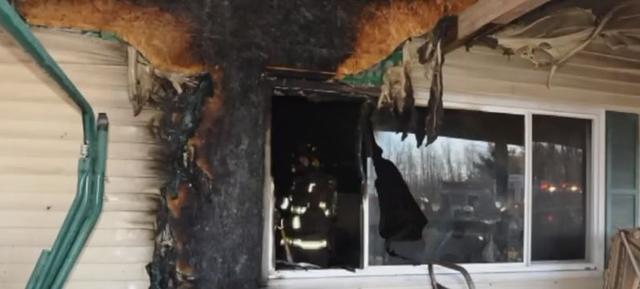 After firefighters finally extinguished the flames, Christine had to face the fact that she may never get to see poor Ringer again. Both she and her husband were devastated by this realization, and it even seemed like Chloe missed her old friend, too. But things were about to change in a remarkable way…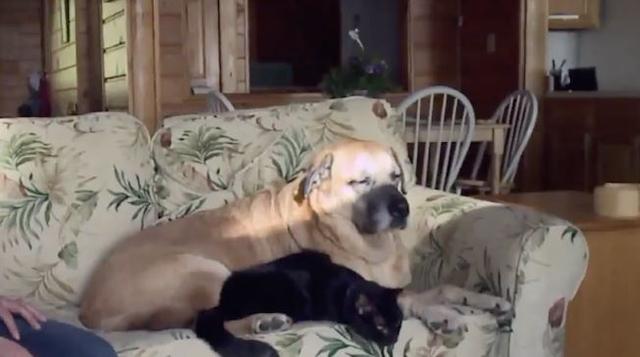 Just two months after the fire, Christine decided to visit the remains of her old home. She brought Chloe along with her for company. Within minutes of entering the charred house, the dog immediately made a beeline to one corner of the wall, sniffing intensely. Christine followed Chloe to see what she was investigating, and that was when her heart sank in her chest…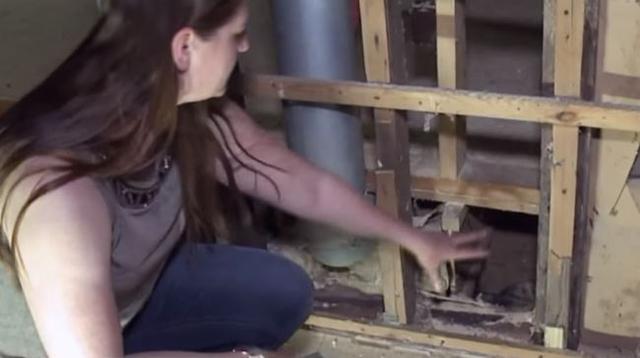 This is a true testament to the bond between the animals.
Can you believe it? Chloe deserves a medal for her amazing work! Hopefully, Ringer will be back on his feet soon enough. Who says cats and dogs can't be friends?
Share this amazing rescue story with your friends below!