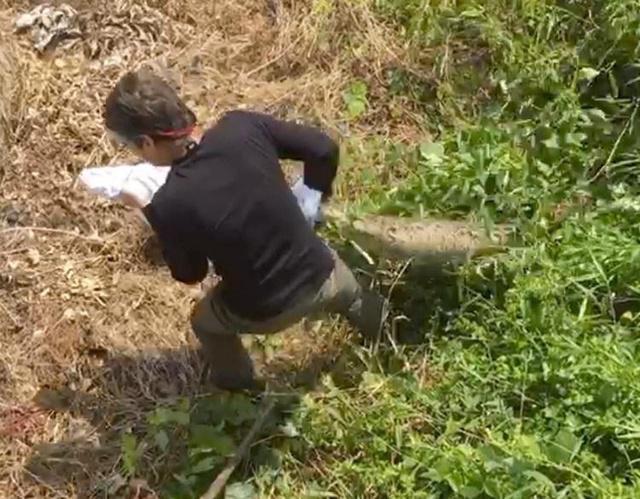 A large snake suspected to have swallowed a cat was caught in Sai Kung on Tuesday.
Tai Wan village resident Don Holliday said his neighbour found the giant reptile in the bushes with a sizeable lump in its belly.
"I was struck the moment I saw it," Holliday said. "It was absolutely monstrous."
"Obviously it had had a recent meal. We suspect it was a cat as one neighbour's pet was missing. I started to worry about my cat too."
Watch: Huge snake caught in Sai Kung
A police report was made and snake catcher David Willott arrived to capture the animal at about 11am.
It took him just under 90 seconds to bundle the snake, which appeared to be moving sluggishly, into a white bag. Holliday caught the entire process on video.