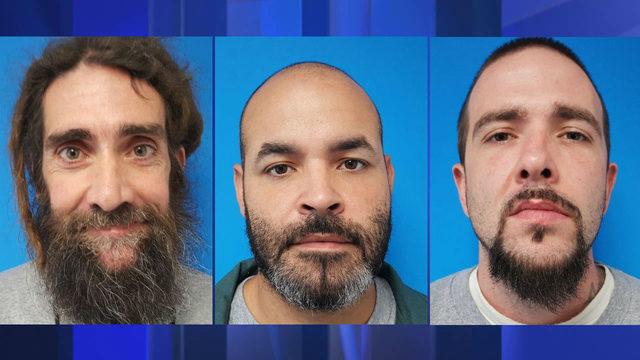 COLUMBIA, Tyrrell County - The Tyrrell County Sheriff's Office said Friday three more people were arrested for having drugs at the Tyrrell Prison Work Farm.
Jonathan N. Orr, 39, of Jacksonville and Dennis G. Potts, 36, of Fayetteville, each had suboxone, according to Tyrrell County Sheriff Darryl Liverman. Aaron B. Lane, 31, of Sanford, was in possession of marijuana.
The three arrests brings the total number of inmates that have been arrested on drug charges at the Tyrrell Prison Work Farm since May to 28. The investigation is ongoing.