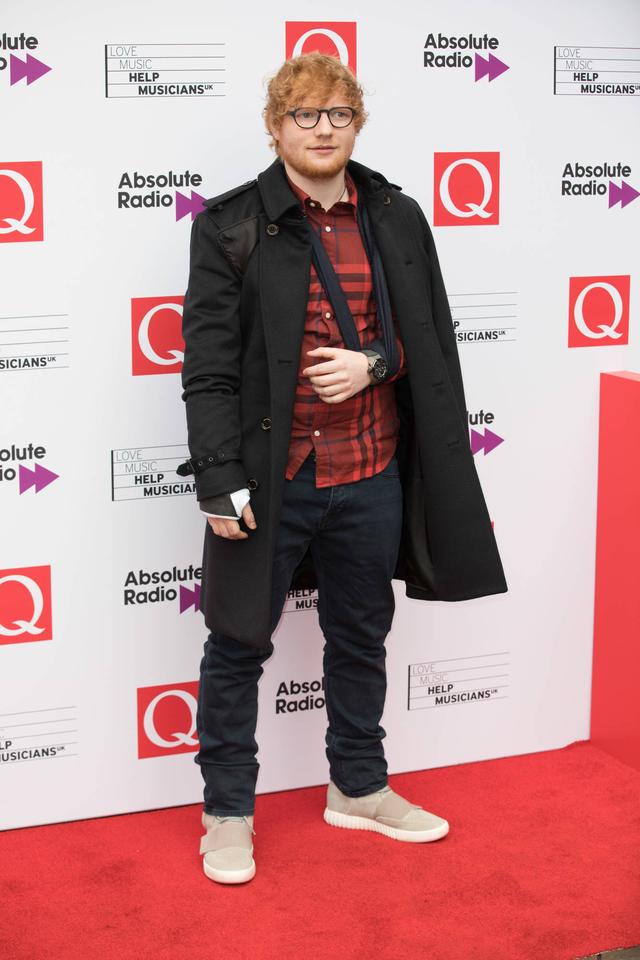 Ed Sheeran tested his romance with high school sweetheart Cherry Seaborn after he broke his wrist, elbow and rib in a bicycle tumble, because he had to depend on her to do everything for him.
The Shape of You singer, whose new single Perfect is dedicated to his partner of almost three years, had just returned home after shooting the video when he took a nasty fall on his way to a nearby pub.
His injuries forced him to cancel a string of shows and he now reveals he was so banged up he couldn't take care of the simplest things himself.
"I couldn't cut my own food, wash, like, open doors," he said during an appearance on The Ellen DeGeneres Show, which aired in America on Friday (01Dec17). "I was really dependent on Cherry for the whole thing - for at least a month."
He also struggled to play the guitar for a few weeks, adding, "I had to cancel some tour dates, which I've never done before... I just finished up the Asian tour dates, so I know I can play guitar, so I'm good.
"She's (Cherry) really cool, we live together, we have cats....," he added. "We've just got a Christmas tree that we put up."