Matt Lauer's wife has reportedly fled their home and headed back to her native country after he was accused of "inappropriate sexual behaviour in the workplace".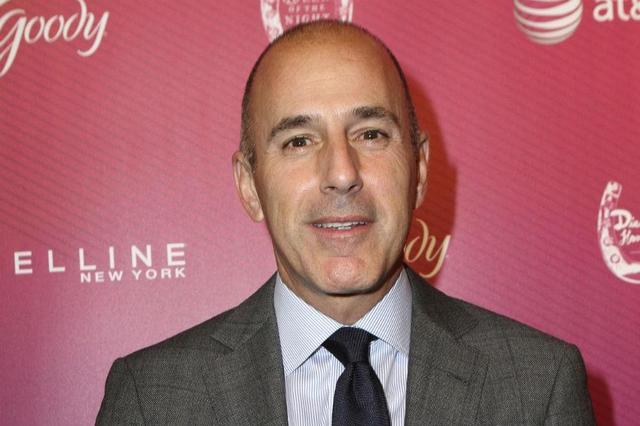 The 59-year-old presenter was fired from 'Today' earlier this week after there was a "detailed complaint by a colleague" submitted to bosses, followed by a string of other allegations made against him from current and former NBC staff, and it seems the sex scandal is too much for Annette Roque to handle as she has been rumoured to have returned to her home of Amsterdam in the Netherlands with their children.
A source told the New York Post newspaper's Page Six column: "Annette has taken their two younger kids out of school and is believed to have left the US and gone to her family in her native country."
Annette - who has three children Romy, 14, son Thijs, 11, and oldest son Jack, 16, with Matt - is yet to comment on the allegations and has so far avoided the public.
The former model - who has been married to Matt for 20 years - filed for divorce from the television presenter in 2006, claiming he was controlling and insisting she suffered "cruel and inhumane" treatment from him due to his "extreme anger."
However, she withdrew the divorce papers a month later - leading people to believe that Matt had reportedly offered her a $5 million deal to remain in the marriage.
A source said at the time: "Matt needed to stay in the marriage to keep his reputation as America's nicest dad. He is in fact a great, and very doting dad to his kids, but he is also a terrible husband."
Meanwhile, Matt has since issued an apology after he was accused of exposing himself to a female co-worker and giving another a sex toy as a gift.
He said in a statement: "There are no words to express my sorrow and regret for the pain I have caused others by words and actions. To the people I have hurt, I am truly sorry. As I am writing this I realise the depth of the damage and disappointment I have left behind at home and at NBC.
"Some of what is being said about me is untrue or mischaracterised, but there is enough truth in these stories to make me feel embarrassed and ashamed. I regret that my shame is now shared by the people I cherish dearly."