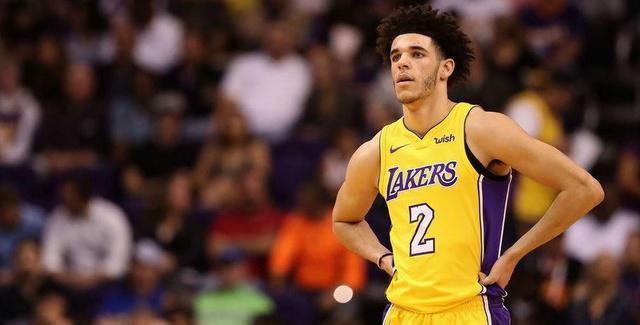 ​The spotlight shines bright in Los Angeles. Especially when you're Lonzo Ball. The second overall pick in last year's draft has been known for his willing, flashy passes as well as his lack of aggressiveness scoring. Dropping dimes and shooting bricks.
Yet in the Lakers 122-113 loss to the Suns Friday night, it wasn't any of these things that Ball was criticized for. When a mini-scrap broke out, you can see Ball wasn't having it.
A little baby fight broke out in the Suns/Lakers game. Caldwell Pope sure is a tough guy picking a fight with a guy a foot shorter than him. pic.twitter.com/jcY8AMoiLM

— AZ Sports Zone (@ArizonaSports18) November 18, 2017
Some have questioned why Ball didn't even pretend to back his teammates. Lonzo responded to why he didn't get involved.
Lonzo Ball on walking away from scuffle: 'It's the NBA. People ain't really going to fight. I ain't trying to get no tech.' https://t.co/0b8tYT1t5f pic.twitter.com/rIuvU1wsRj

— theScore (@theScore) November 18, 2017
Even if there wasn't going to be a legit fight (like the Malace at the Palace with Ron Artest and Ben Wallace,) as a teammate at least act the part. Get in there, give a shove, chirp a bit.
Lonzo walked away from the Lakers and Suns fight like pic.twitter.com/oEDgcVi6ZQ

— Michael Larios (@michaellarios07) November 18, 2017
I guess since both teams are in the bottom-third of the Western Conference, drama and shoving go along way with the crowd. Give the crowd something to watch. And though both teams are filled with promising talent and no care for defense, emotion is always a good thing.
That includes you Lonzo, stick up for your boys in a fake-fight.