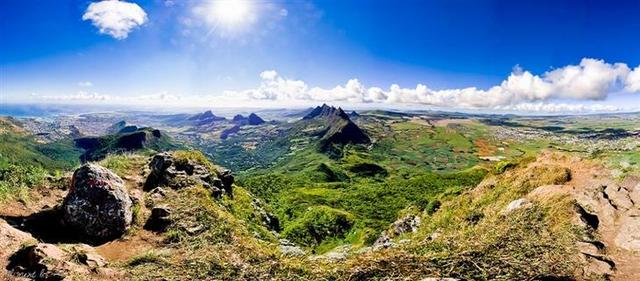 Imagine that instead of sitting at home or at work right now, you're on the edge of a huge cliff overlooking natural forests and raging waterfalls as far as the eye can see. These are the landscapes that await you in Mauritius. True, this small island nation in the southwestern Indian Ocean (900 km or 560 miles east of Madagascar) is known mainly as a destination for relaxing laid-back vacations, but that's not all you can experience here. Almost every visit starts in the thriving port city of Port Louis where you'll find casino, shopping and entertainment complexes galore. The city also makes for a fantastic starting point for your onward journey to the rest of the island.
About 7 miles from Port Louis, you'll find the Sir Seewoosagur Ramgoolam Botanical Garden and near the village of Chamarel, there are amazing waterfalls to see, as well as a special attraction called Seven Colored Earths. This geological formation consists of sand dunes that comprise seven different colors of sand. where you can see colorful geological formations. Although Mauritius doesn't have any declared official languages, English is the de-facto official language due to its use in the country's mass media, business and administration. This will make your stay somewhat easier relative to other exotic destinations.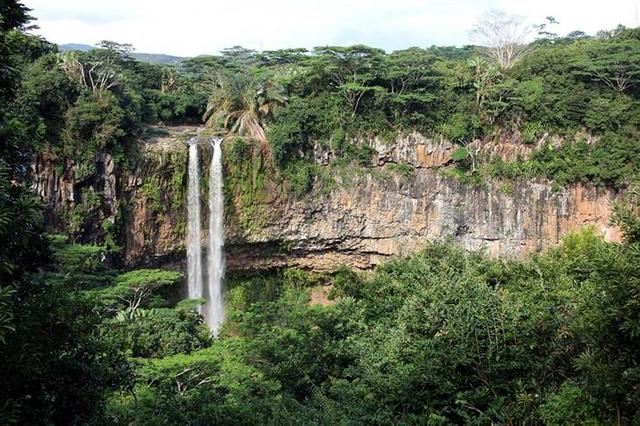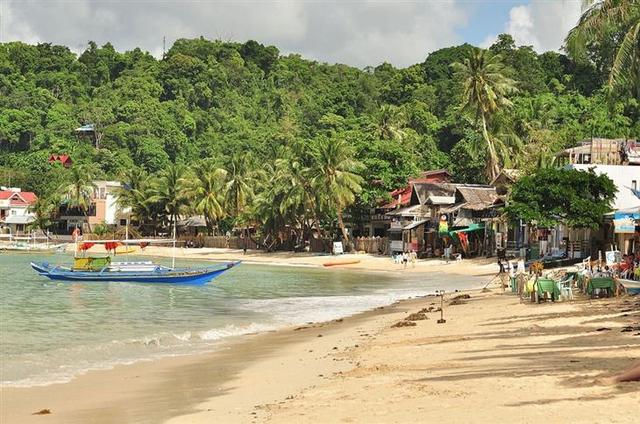 You've probably already heard of Palawan Island, which is considered one of the most beautiful places in the Philippines, but you're unlikely to have heard of El Nido. It is actually the local authority that dominates the northern part of Palawan Island, and it's also the name of a small village that has become one of the country's most popular tourist destinations. From this small village, you can take a tour of the spectacular Bacuit Archipelago that consists of 45 islands and limestone cliffs that jut out of crystal-clear water.
The entire region is known for its hidden and magical beaches, and El Nido itself is incredibly biodiverse. It's home to 813 species of fish, about 100 types of coral, five types of forests, six endemic marine mammals, and four species of endangered sea turtle. For all these reasons and the amazing views of Palawan, people who visit El Nido believe they've reached the most beautiful place in the world, and it's very difficult to argue with them...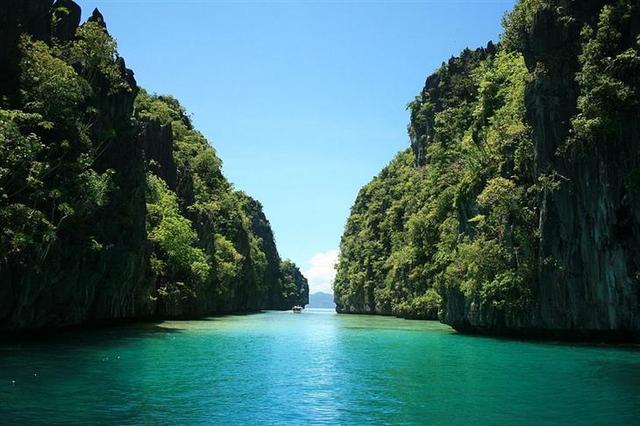 This park, as its name suggests, is characterized by arid badlands filled with steep slopes and unusual geological formations. The 350-square-mile park is repleted with stone turrets, vast expanses of grassland and a surprising variety of wildlife. There are foxes, bison and no less than 206 different bird species (69 of which nest in the park itself) to be seen on a guided tour or hike through the park.
When the sun begins to set, the sunset paints the surrounding mountains and hills in delicate shades of brown, orange and red. What's more is that stargazers and astronomers flock to the park after nightfall thanks to the incredibly clear views of the night sky (it's purported to be one of the best stargazing locations in the US) that it offers.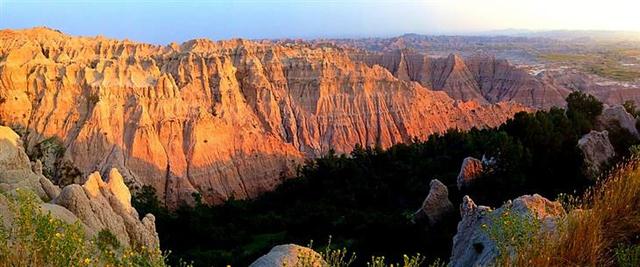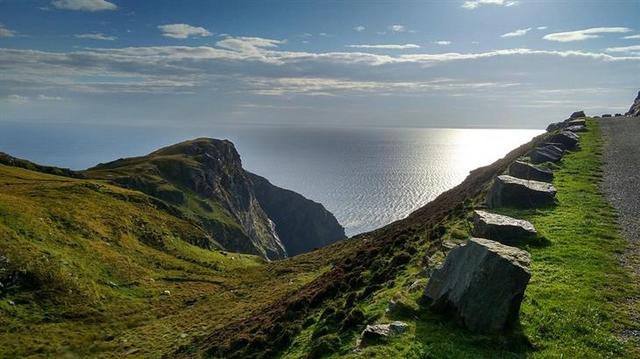 Ireland's westernmost region is mountainous and sparsely populated, and this isolation has led to its people developing a culture and customs that differ somewhat from the rest of the country. Beyond that, this county is characterized by a waterline that penetrates deep into the land, which is why lovers of a coastal setting tend to see it as heaven on earth.
Some of the highlights include Lough Swilly, the second highest mountain in Ireland, Glenveagh National Park and Mount Errigal, which appears pink at sunset thanks to the fading light reflecting off of its quercetin rocks. No matter where you visit in Donegal, you'll be able to get a sense of the wide, open greenery that Ireland is famous for. What could be more wonderful than that?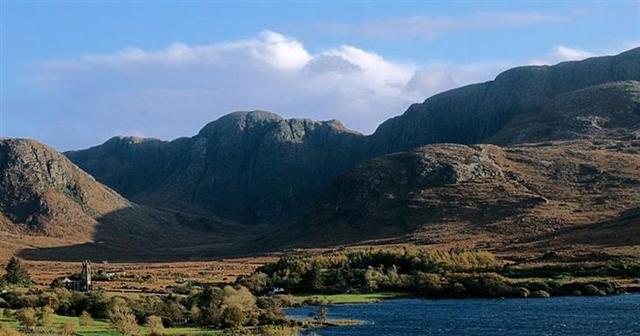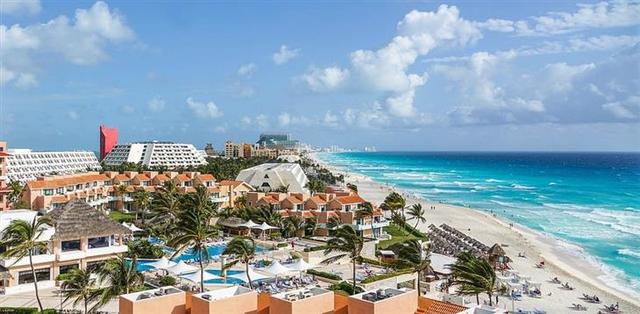 It's very difficult to talk about vacationing in Mexico without mentioning Cancun, a coastal city located in the eastern part of Mexico and considered an international tourist destination for anyone looking for a luxurious, laid-back vacation in Central America. The first to discover the charm of the area were probably the Mayans, but following the Spanish conquest and various diseases, the region was all but abandoned until very recently. The city of Cancun was officially founded in April 1970, and it's amazing to think about all the luxury hotels, shopping centers, theme parks, the local airport and other infrastructure in the area that were established in such a short space of time.
Investors initially hesitated about Cancun's chances of success as a world tourism hub, and the Mexican government was forced to finance the construction of the city's first nine hotels on its own. Today, no-one denies the international success story of Cancún. If you visit, don't forget to stop by the famous Coco Bongo club, see the 250 Kukulcan Plaza stores, and soak up the local atmosphere in the open market named Mercado Veintiocho.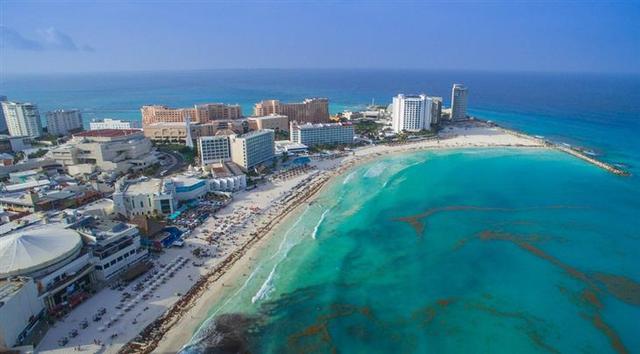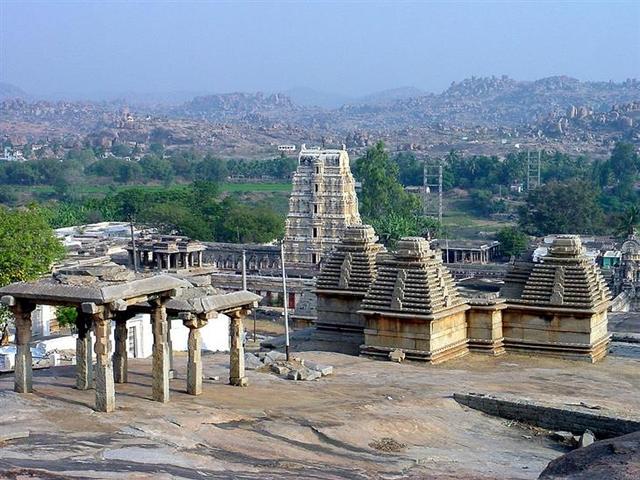 This impressive World Heritage Site is located in the southern part of India, not far from the city of Hospet, and is definitely unlike anything you've seen before. Hampi is home to centuries-old buildings and ancient ruins that are scattered across a vast area, and they provide clear evidence of its past as one of India's richest cities. Temples, altars, ruins, fountains and other special architectural works await you at every turn. Most were constructed as signs of devotion to gods in the pantheon of the Hindu religion.
Hampi attracts young backpackers, as well as older people, that are interested in seeing the wonders of India. As a result, there'll be no shortage of people to share the magical experience of the ruins of Hampi with. Seeing all of the attractions in the area can take days, so if you choose to stick around for a while, be sure to do some exploring at sunrise.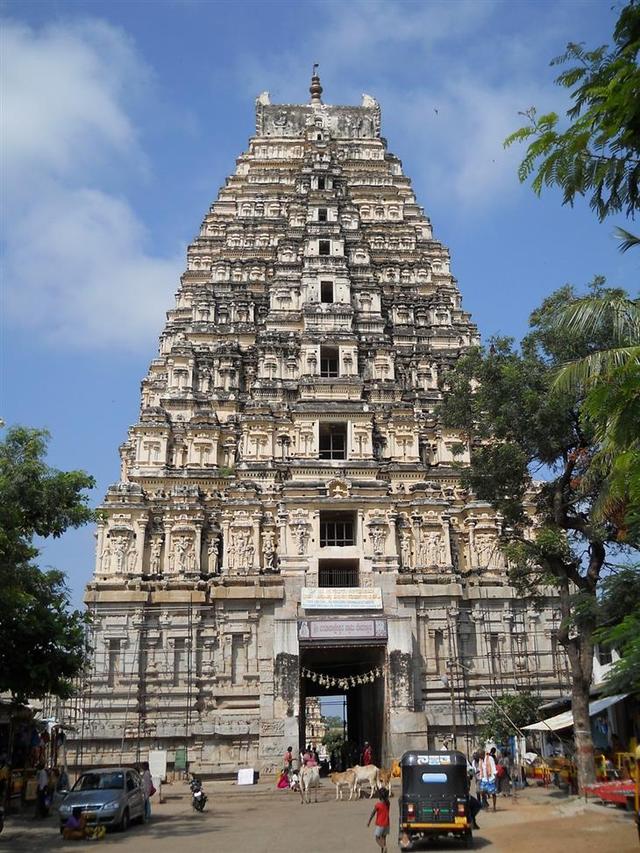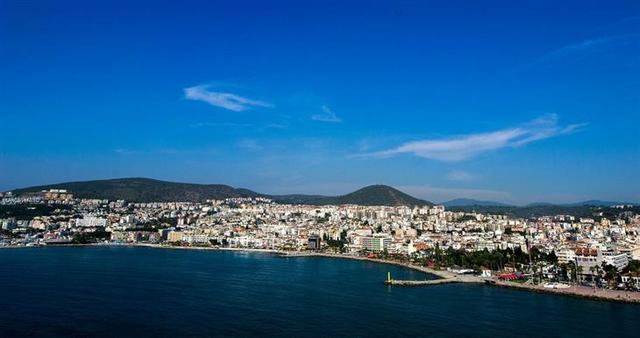 If you've never heard of this town, you've missed out on one of Turkey's top tourist and leisure destinations. The official population is about 65,000, but because of its large number of tourists, it is possible to find up to half a million people in the area during the summer. Kuşadasi is popular even during the winter, as the area's Mediterranean weather promises visitors more than 300 days of sunshine a year. If you get here and you find that it isn't quite beach weather, you can take a trip to the site of the nearby ancient Greek city of Ephesus, which was once home to the Temple of Artemis, one of the Seven Wonders of the Ancient World. As with any other major tourist center in the world, Kuşadasi has plenty of shops, magnificent architecture, restaurants, and accommodation at a very wide price range.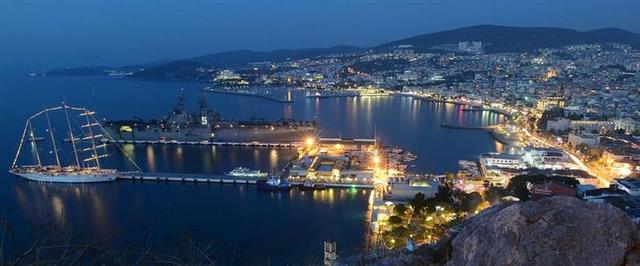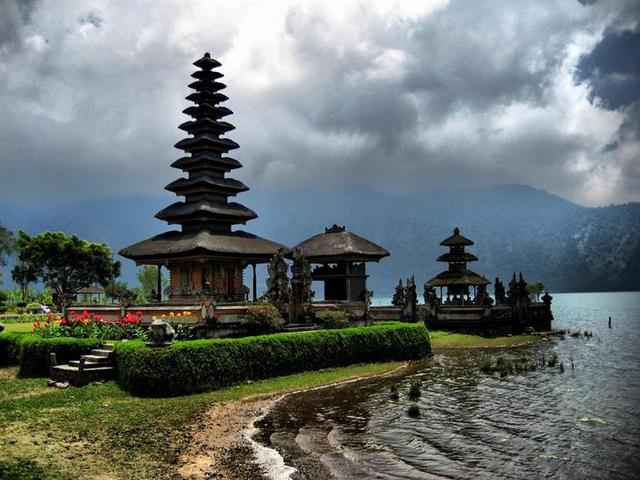 There is no shortage of things to love about Bali, such as lush tropical jungle, volcanoes, pristine beaches, friendly locals, elaborate Hindu temples and beautiful accommodation at prices that might surprise you. Unfortunately, the flight to reach this wonderful island is very long. Nevertheless, we can all still dream of the day when we can leave everything behind, jump on a plane and take a vacation on this spectacular island...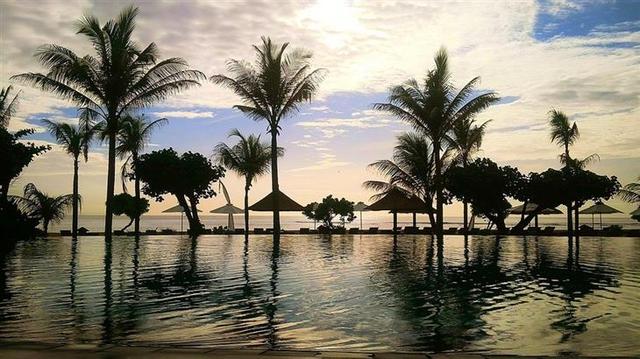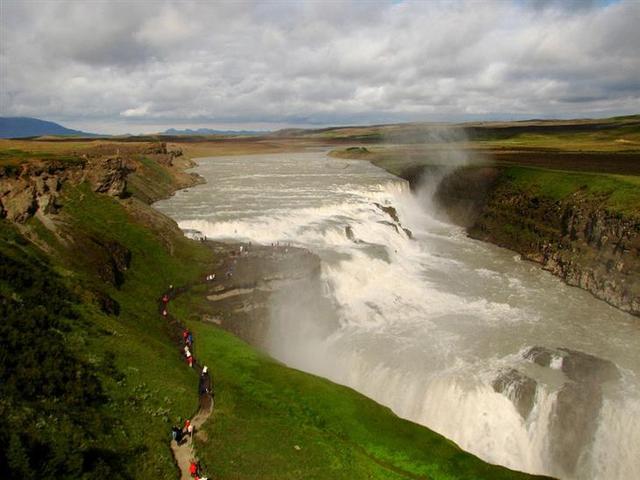 Whether you're sitting at home, in the office or on the bus, it's likely that the sights around you don't match those you can see along this wonderful tour. The Golden Circle is one of the most famous routes in Iceland, and some of the most famous attractions in the country can be found along its 300-kilometer length. There are many companies that offer trips from Reykjavik to some of the most interesting spots: Geysir, the Gullfoss waterfall and the Thingvellir World Heritage Site. The views and sights along this route are difficult to convey in words or pictures, so we've added a 4K video tour of the area...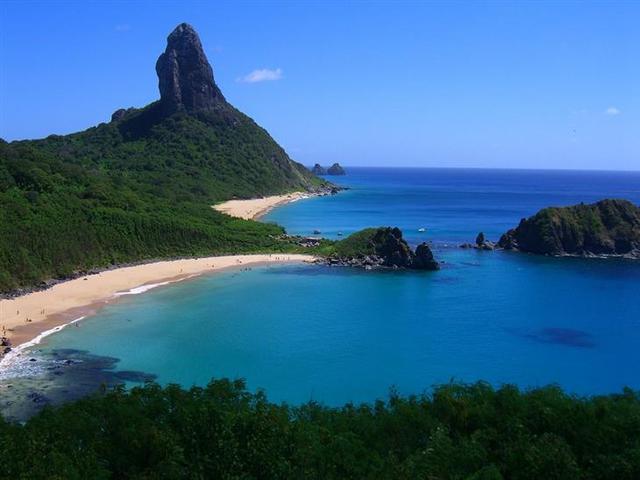 Although they are 360 km away from its beaches, these small islands are considered part of Brazil, and you will find beaches and sights that compete with those offered by the rest of this huge country. Add to this isolated lagoons, hidden waterfalls, white sands, world-renowned diving sites and biodiversity that have given the region the status of a world heritage site, and then perhaps you can begin to understand its charm. This place was not always a tropical paradise, and in the past, its ecosystem was almost completely destroyed by humans.
Foreign animals brought to the islands violated the delicate balance that existed in them, and because in the past it housed a large prison, many vegetation areas were destroyed to prevent escaping prisoners having hiding places. All this changed in 1988 when the Brazilian government declared about 70% of the islands as a national park. Rehabilitation efforts have yielded fruit, and as can be seen in the pictures, there is no shortage of vegetation on the islands today. Even underwater, the situation is improving. Today, dolphins, sea turtles, seals and whales which swim and live in the region are some of the main attractions of this isolated tropical wonder.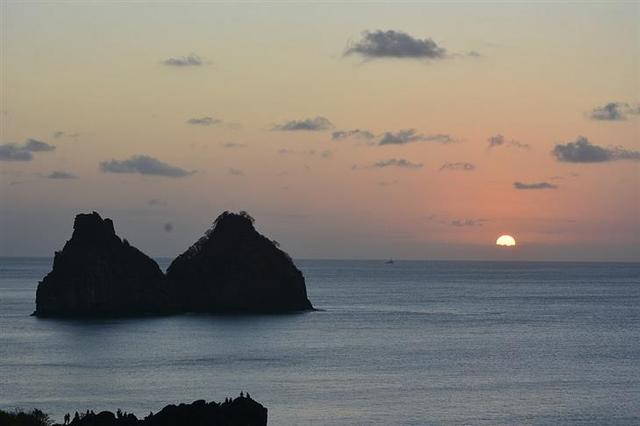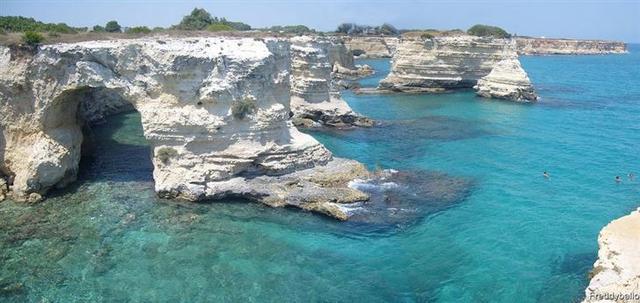 The heel of the boot country is an area that isn't as glorified as Tuscany or Italy's snowy north, but it does not mean that there are no wonderful and magnificent sites that any of us would be happy to visit right now. The coastline of Puglia is longer than that of any other Italian province, along which you can find the port cities of Brindisi and Bari, the capital of the province.
In both of these cities you can find plenty of old streets with special buildings and impressive statues, and around them, farmland where the locals grow olives, almonds and tobacco, and also take care of their sheep and goats. Some of the most recommended sites in this area are the Castel del Monte in the province of Bari, and the Gargano Peninsula, one of the most beautiful nature reserves in Italy known for its white cliffs and blue waters.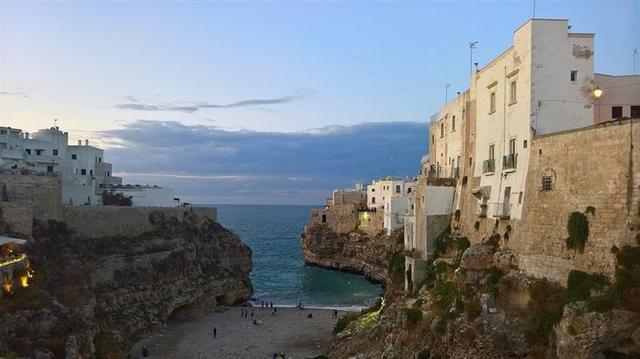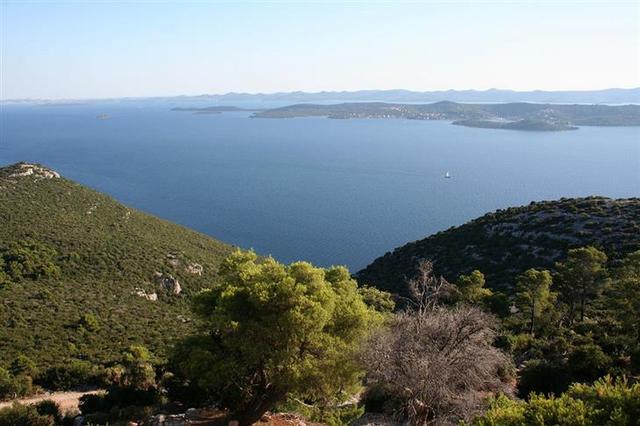 This small island is one of the 150 islands that make up the Corinthian archipelago, located to the west of the city of Zadar. Archaeological findings revealed that this area was inhabited continuously from the Neolithic period (the last part of the Stone Age) to the present day, which is certainly felt when you travel around the island and absorb its atmosphere. The island's landscapes are characterized mainly by country houses, farmland, and terraces, and the residents grow grapes, olive and fig trees, among which you can see plenty of abandoned ruins and ancient buildings.
The most famous of them is probably St. Michael's Fortress, which can be found near the city of Preko. After your trip to the castle, you can go to the beach, where you can rest on the sand, swim in the clear waters, dive in the depths or rent a boat and take a short ride. No matter what activity you choose, the Mediterranean charm of this area will make you feel relaxed and happy.