Dads have been getting a lot of negative attention for a long time. There seems to be this idea going around that dads are somehow not as engaged or as attentive as moms. This is just not the case for so many kids. There are lots of dads out there, most days I'd say, who really want the best for their kids. They really try. Then there are the dads who deserve an award for how hard they try.

Some of the dads you're about to meet have made it their duty as fathers to do seriously awesome things and make memories their kids will never forget. The internet won't forget either.

1. The Guy From High School Who Covered Everything In Electrical Tape Has Kids Now

Childhood is about Mario Kart and imagination. For some dads, adulthood is about the same. This dad used his imagination and love of Mario to make this amazing pair of race cars!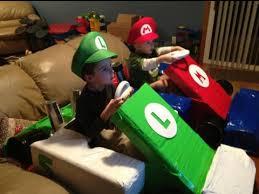 2. "Connor's Day"
Connor Harrison had beat cancer twice before age 12. When his parents were told the cancer was back, they were also told that this time, he had 11 weeks to live.
His father, Scott, knew that Connor wanted to see a car show, but there were none in the area. The dad appealed to the internet and it responded with nearly 2200 cars and 4000 people.
Connor didn't know his cancer had come back and everyone was told not to mention it to him. They let him enjoy his day all thanks to his loving father.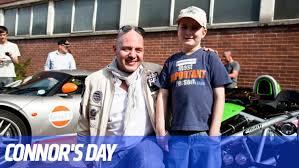 3. Take Her Doll To Work Day
When this tough trucker was asked by his little girl to babysit her doll, he didn't laugh (maybe on the inside) or dismiss the request as silly. Not only did he take the dolly to work, but he chronicled their day together with photos. Here she is comfortably seated in the front with a seat belt because of safety first!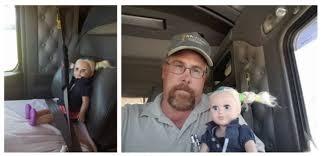 4. This Dad Build A Friggin' Spaceship
Fashioned out of love, creativity and time (the hardest thing to make), this is Noah's spaceship. His crafty father put this together, and the detail is very impressive. Love is one heck of a motivator.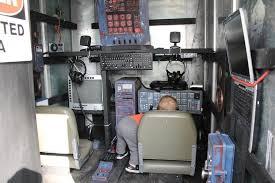 5. He Wore A Skirt So His Son Could Feel More Comfortable
Nils Pickert is a dad who puts his money where his mouth is. He believes in gender equality but not just in the idealistic "we should be more flexible with gender roles" kind of equality.
"I'm not one of those academic daddies that ramble about gender equality during their studies and then, as soon as a child's in the house, still relapse into those fluffy gender roles."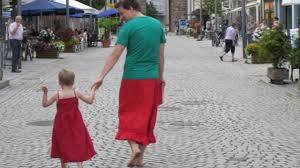 He lives it with his son. The two lived in an open-minded part of Germany where Nils' little boy was comfortable in a dress. When they moved to a smaller, more conservative town, the boy was met with mixed feelings and awkward looks. That's when Nils started wearing a skirt.
Father and son can be seen strolling around town like this.