This is the story of Frane Selak, the world's luckiest man. He cheated death 7 almost fatal times, he won $1,100,000 from the lottery and he married five times.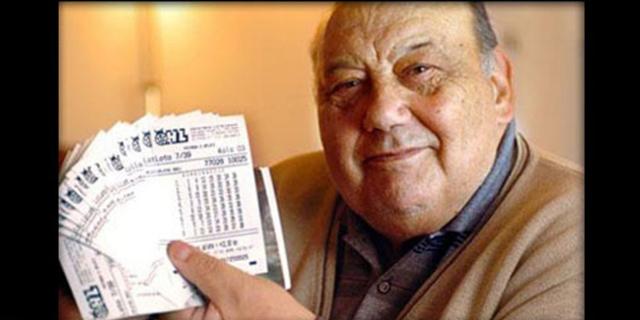 Selak was born back in 1929 in Croatia. His very first near-death experience was in early 1962. He was in a train, which flipped off the railroad tracks and fell into a canyon. Somebody saved Selak's life, although he/she couldn't save the lives of the 17 passengers, who drowned in the canyon's river. A year after that unfortunate event, Frano flew on a plane for the very first time. During the flight, he was blown out of one of the plane's malfunctioning doors before the aircraft crashed. He survived after landing in a haystack. The man's third near death experience came several years after the plane crash. In 1966, Selak was among the survivors of a bus that skidded off the road and sank into a river. He suffered only minor bruises and cuts.
In 1968, the man was teaching one of his sons how to use a gun. Unfortunately, the safety trigger was off and Selak shot himself. He was rushed off to a hospital because of the nasty wound, but he survived. Two years after he shot himself, Selak escaped from his own vehicle, which had been set on fire. Fortunately for him, he got out before the vehicle's fuel tank blew up.
The Croatian managed to cheat death several other times as well – all of which involved motor vehicles. In 2003, Selak celebrated his 73rd birthday and only two days after the celebration, he won $1,100,000 from the lottery. He decided to donate most of his winnings to family and friends.
The media has dubbed him as the world's luckiest man – he is now in his late 80s, he has had five marriages, won over a million dollars from the lottery and has cheated death a total of 7 times. Isn't he lucky?