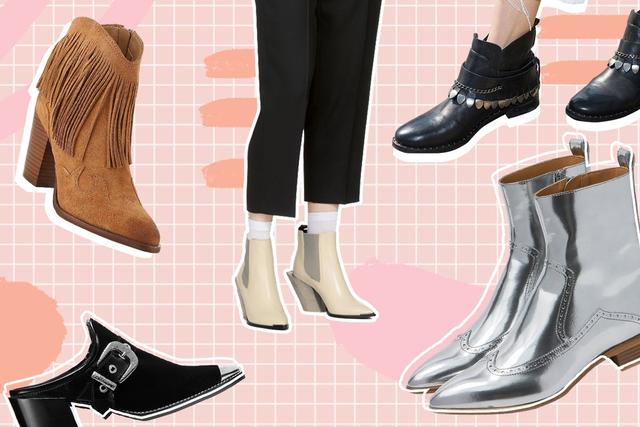 Item 1/16
Don't tuck away those bolos and bandanas yet 'cuz boot season has officially arrived and it's all about that Cowgirl style. We're not talking about your run of the mill, cattle-wrangling boots either. We're talking everyday trendy styles with a super cute, Western twist. It seems these centuries-old kicks are rocking a serious revival and we hope they're here to stay this time. Click through to shop our top sh*t-kickin', boot stompin' picks for every autumn occasion.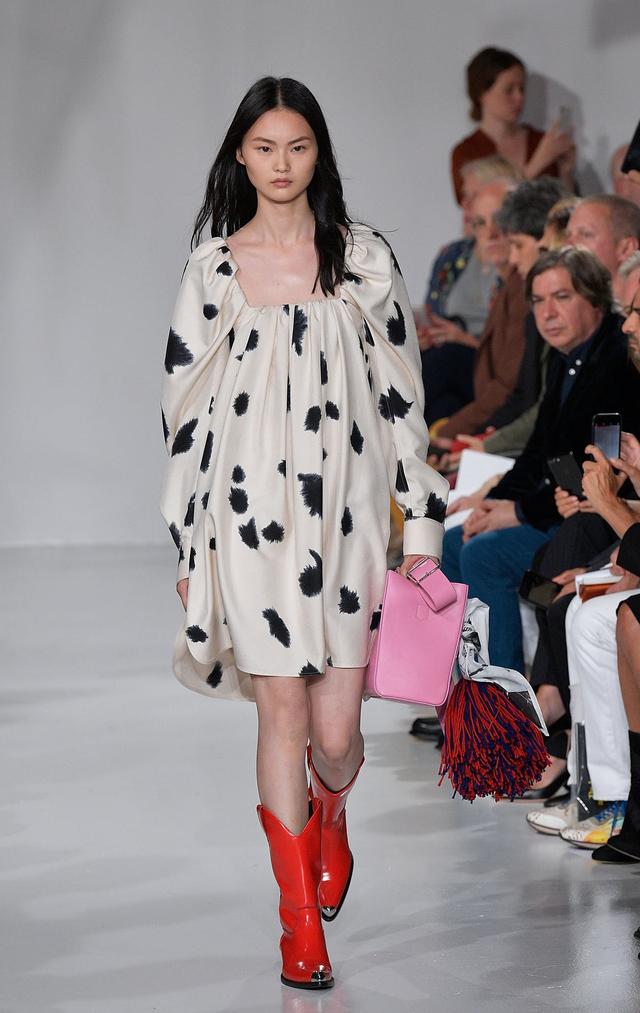 Item 2/16
Calvin Klein's Spring 2018 runway looks gave us *so* much fresh inspo, including these crimson bb's we still haven't stopped obsessing over and — spoiler — they're already available to buy. (Photo via Slaven Vlasic/Stringer)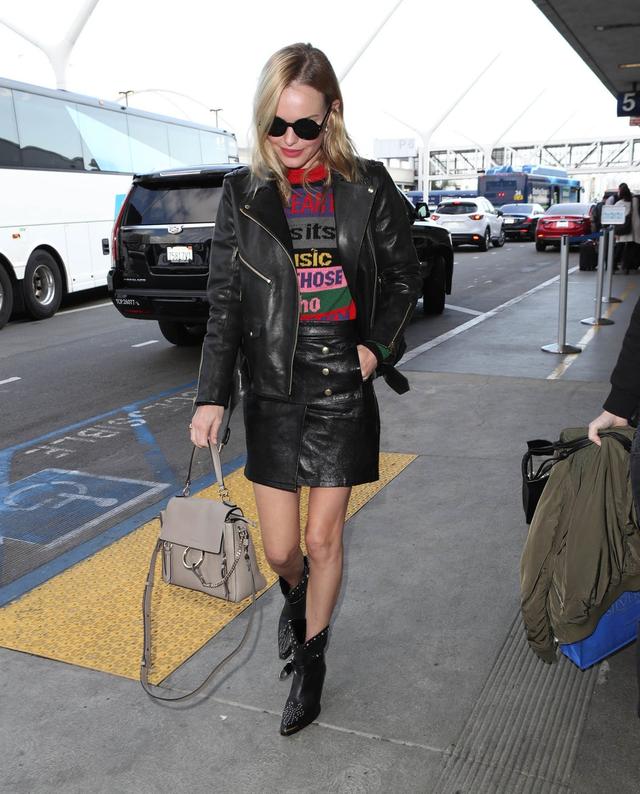 Item 3/16
Kate Bosworth seems to be a fan of cowgirl-inspired footwear. The Blue Crush star was spotted looking sleek in all leather everything with a colorful sweater, and some embroidered kickers to boot. (Photo by SMXRF/Star Max/GC Images)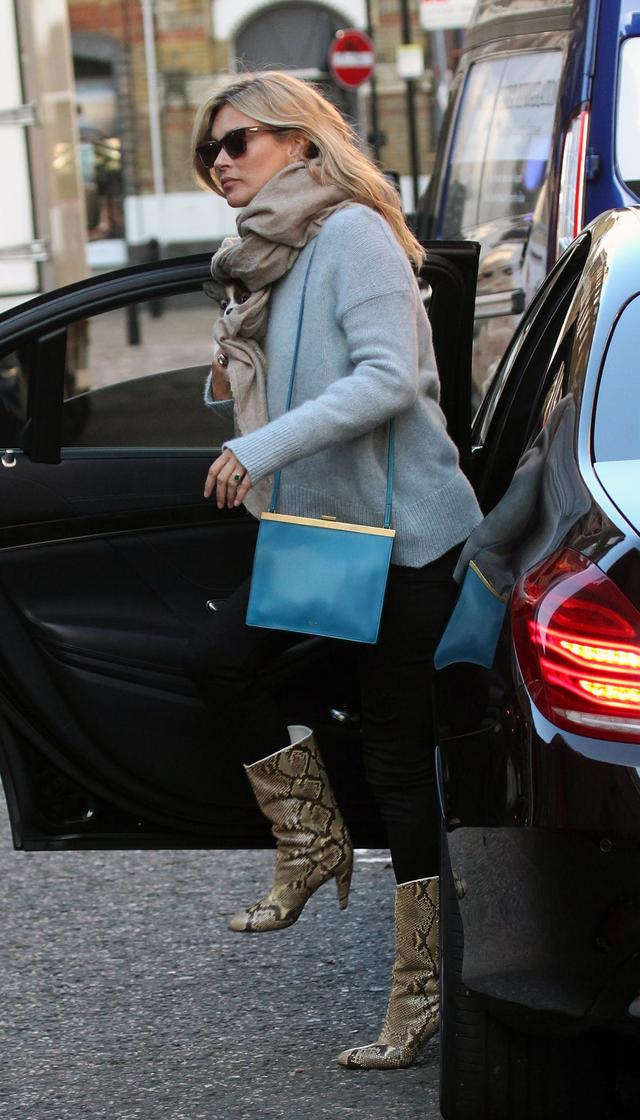 Item 4/16
Bosworth ain't the only Kate to get in on this trend either. Supermodel Kate Moss toted her new Chihuahua pup while wearing rattlesnake boots casually paired with black jeans and blue cashmere. (Photo by LMGC/GC Images)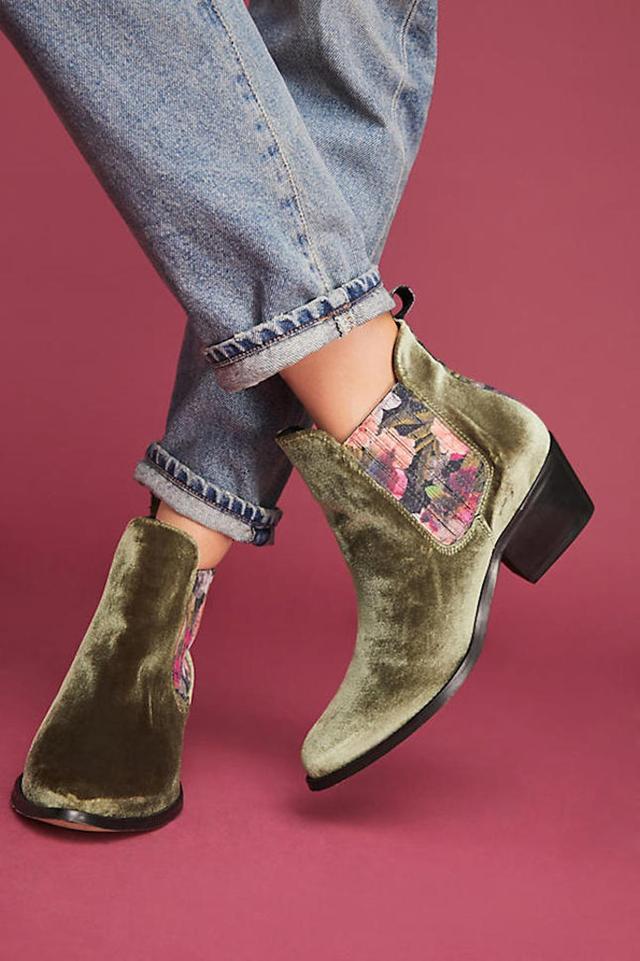 Item 5/16
Get legit fall fierce in these floral and velvet Shelly's London Tiara Chelsea Boots ($168) that feature a vintage Western twist.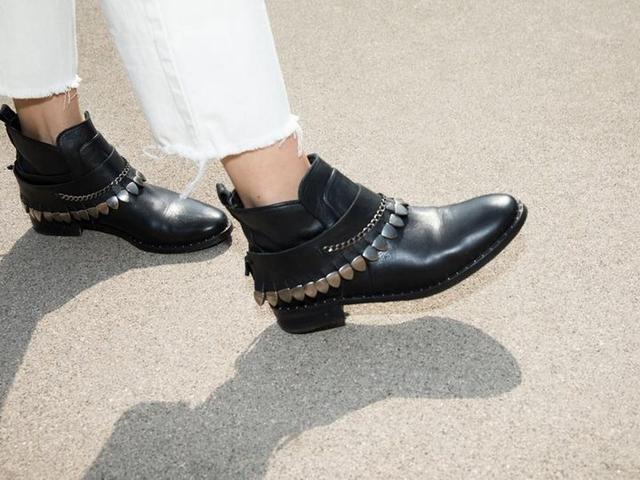 Item 6/16
We are living for these Freda Salvador Star Jodhpur Ankle Boots ($595) and it doesn't hurt that golden girl Olivia Palermo is too.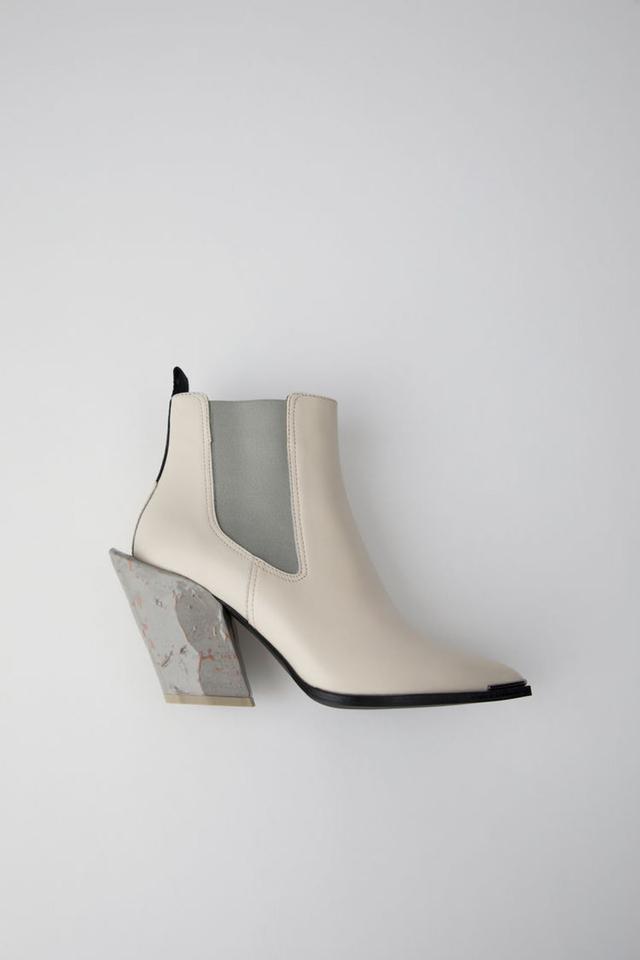 Item 7/16
The Acne Studios Off-White Jemima Chelsea Boots ($690) design combo is absolutely a camo-cowgirl match made in shoe heaven.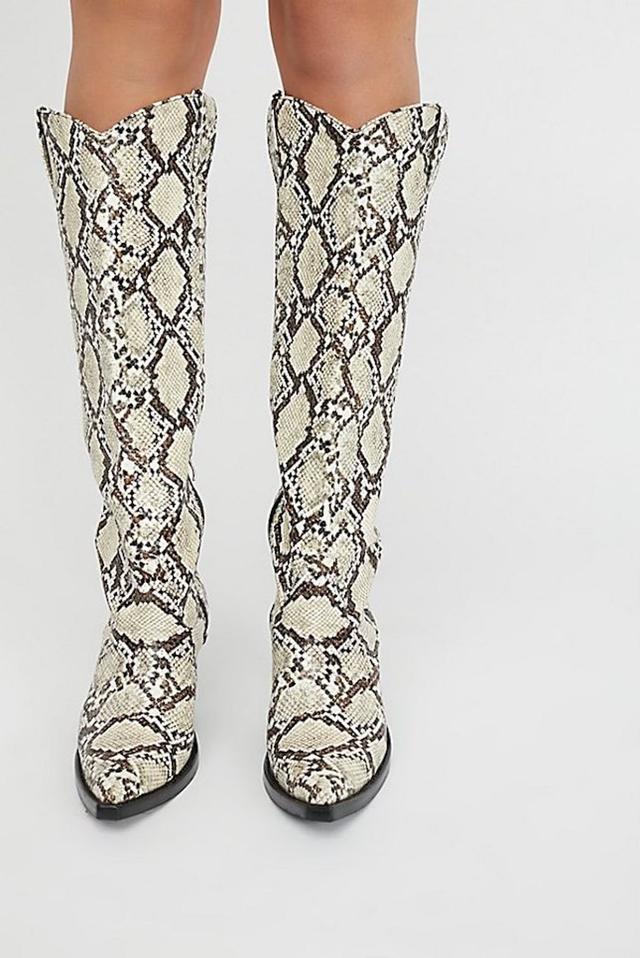 Item 8/16
These Jeffrey Campbell Mystic Wedge Tall Boots ($210) snakeskin beauties will pair perfectly with black skinnies, a basic white tee, and some turquoise jewelry to really round out that Southwestern vibe.
Item 9/16
Go for the gold in these Five Worlds Serene Western Boots ($308) and seamlessly make that day-to-night transition without going home to change outfits.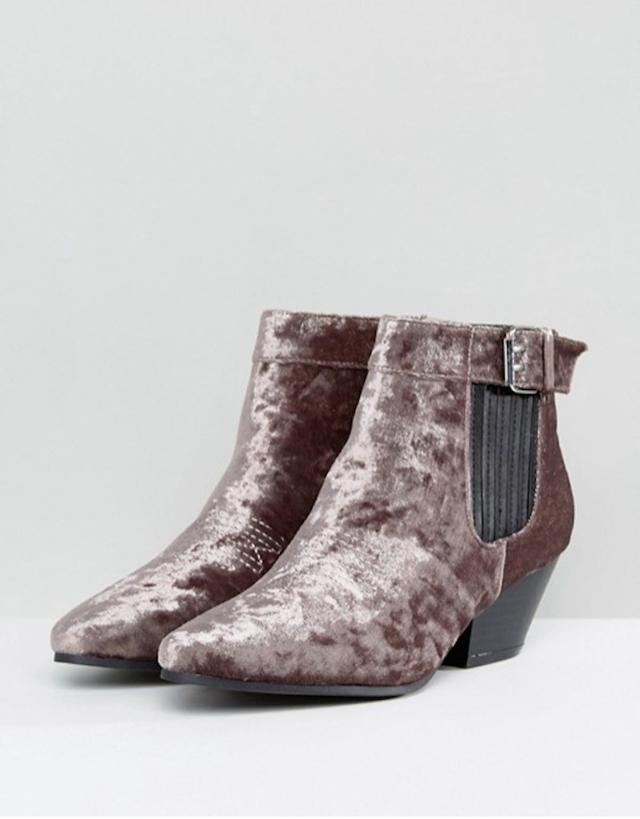 Item 10/16
The Qupid Low Heel Velvet Western Boots ($56) will carry you into the holidays in serious, crushed velvet style.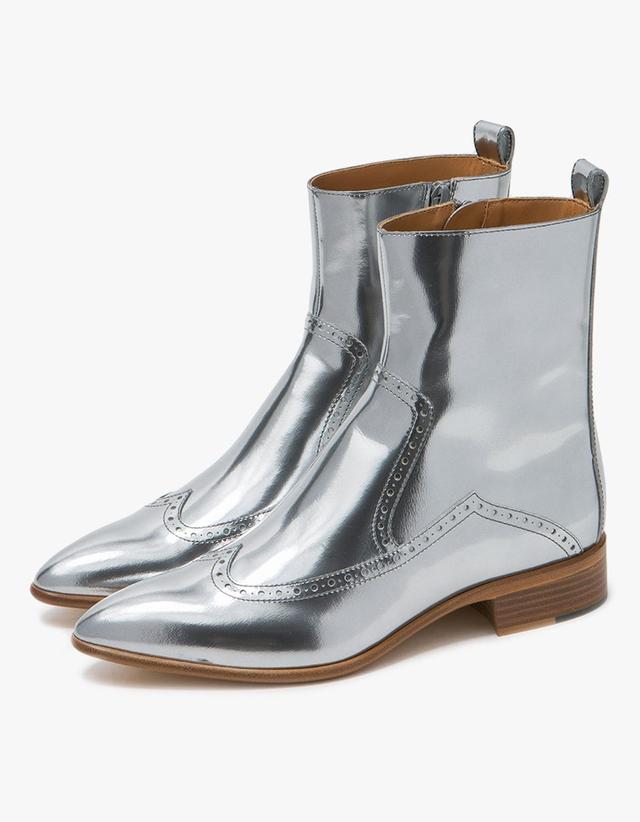 Item 11/16
Channel your intergalactic cowgirl with the Maison Margiela Western Boots ($666), and pair with your coziest sweater *or* a shimmery party dress 'cuz these boots were definitely made for moonwalkin'.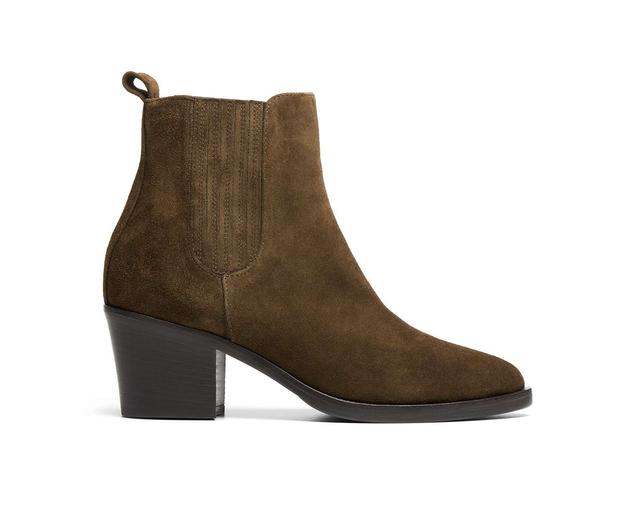 Item 12/16
The M. Gemi Terrazza ($298) boots are all kinds of Italian handmade wonderfulness. Molto elegante!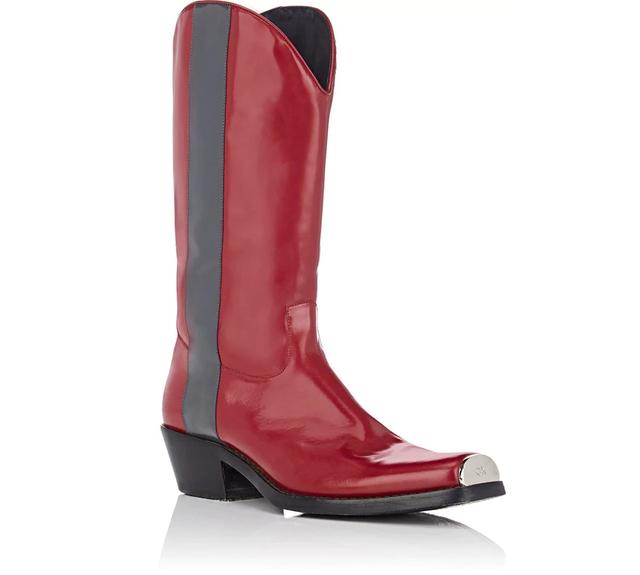 Item 13/16
Behold the Calvin Klein 205W39NYC Spazzolato Leather Cowboy Boots ($1395) looking good on *and* off the runway. After all, who needs to pay rent anyway?!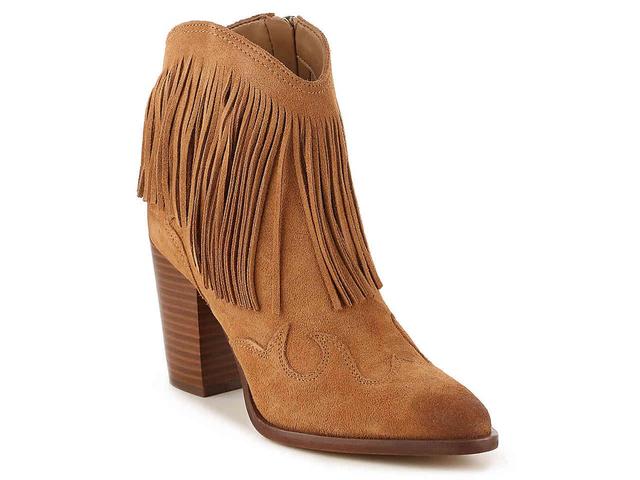 Item 14/16
Try the fringe-tastic Sam Edelman Benjie Western Booties ($80) with a statement sweatshirt and trench for a truly inspired style mash-up.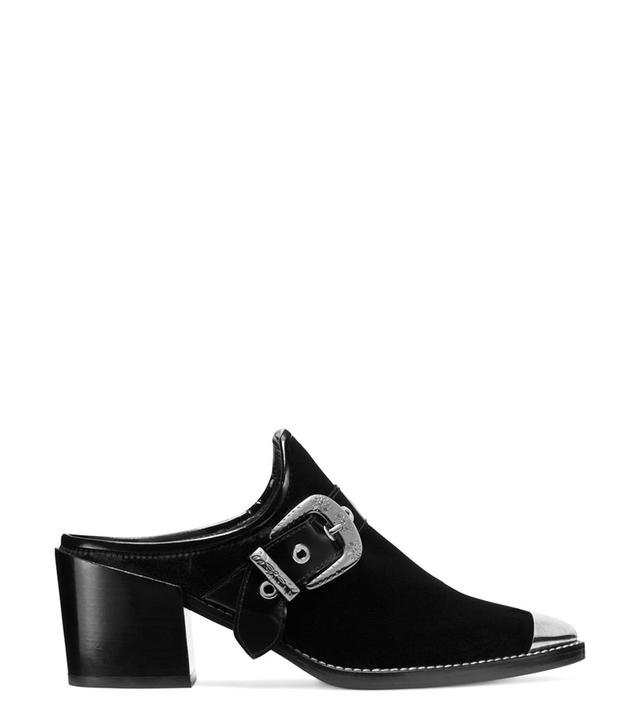 Item 15/16
Rock a crop top and take your fave cigarette jeans out for a stroll in the Stuart Weitzman Scootin Booties ($455) that feature cute Western details like a buckled strap and a cap toe. Yee-haw.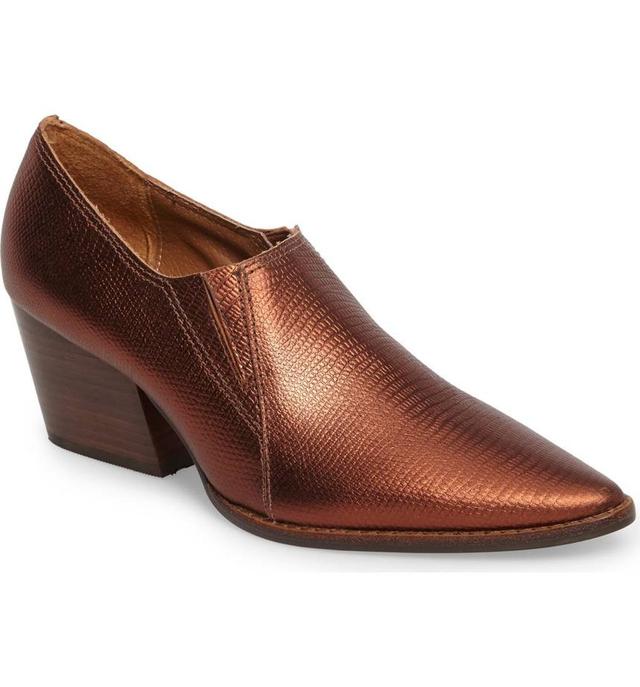 Item 16/16
Even cowgirls won't get the blues when they add these copper and croc-embossed Matisse Madeline Block Heel Booties ($170) to the wardrobe mix.
Can you just never have enough shoes? Saaame. Follow us on Facebook for style news galore.
Brit + Co may at times use affiliate links to promote products sold by others, but always offers genuine editorial recommendations.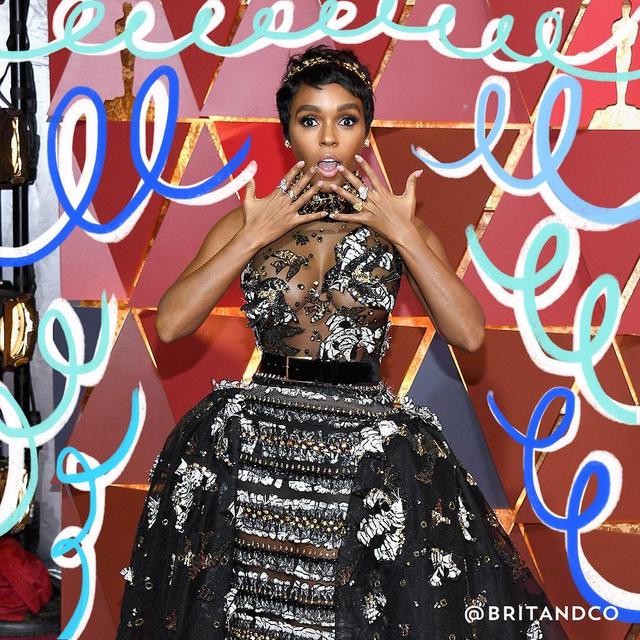 Step up your style game! Join our Fashion Newsletter
YAS! You're going to receive the looks that slay.
For now, check out the latest fashion trends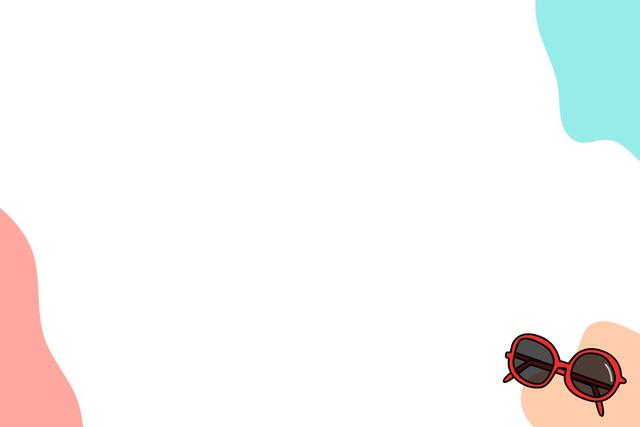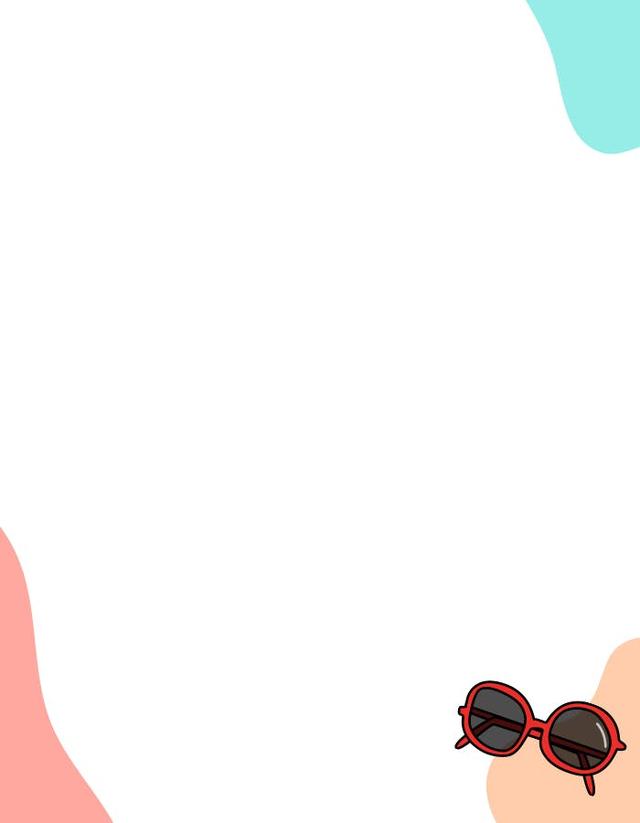 Did You Know Red Is The Official Color of Fall 2017?
Add the color to your closet and subscribe to our newsletter for more updates on style and fashion.
You're in!
You'll receive our best fashion tips & inspo every Thursday.
Check out the latest here .
Don't know, don't care!