There are so many awesome things about owning your own home. Instead of flushing your money away on rent every month, you can invest in property that finally belongs to you! Plus, no more having to contend with grumpy landlords, right?
The best thing about having your own place is that you can customize it any way you like. The problem with home renovations, however, is that you usually never know where to start. In many cases, you end up spending way too much time and even more money.
Thankfully, there is a solution. The key is to simply get creative! Check out what these folks did to totally transform their homes on a budget. These creative ideas are so surprisingly simple, you're going to want to try them immediately!
1. A sun tunnel not only brings in sunlight, but it can also help you save money on electric bills. You do not need to spend a fortune getting massive built-in sunlights added to your home. A sun tunnel does exactly the same job, saves energy, and isn't quite as much of an undertaking.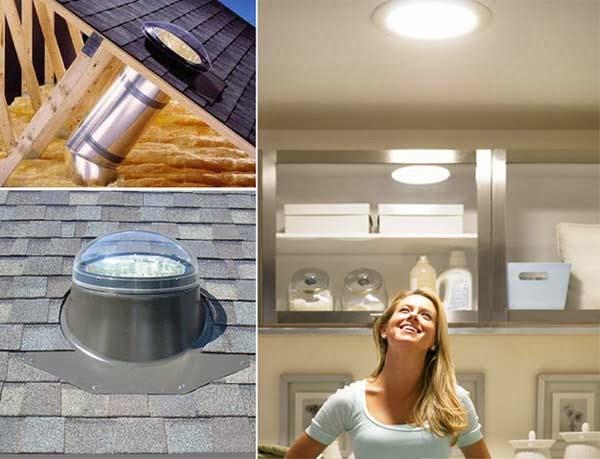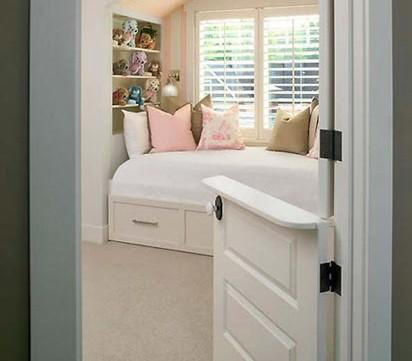 3. Collapsible drying racks can help you conserve space. Living in a super small place doesn't mean you have to compromise when it comes to your kitchen. All you need to do is think a little bit differently! These drying racks are a great example of just that.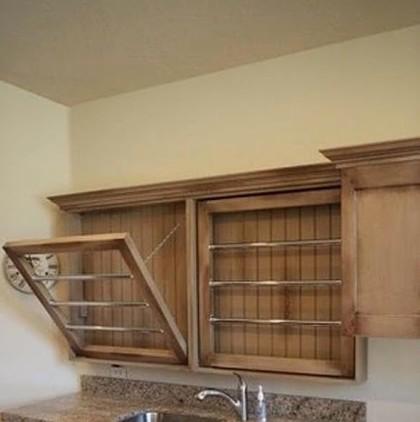 4. Adding shelves to long hallways gives you ample storage. Plus, it's a great looking design! Rather than dent and ding your walls by hanging up pictures, you can line the walls with a beautiful array of meaningful books and art that everyone in your house can enjoy.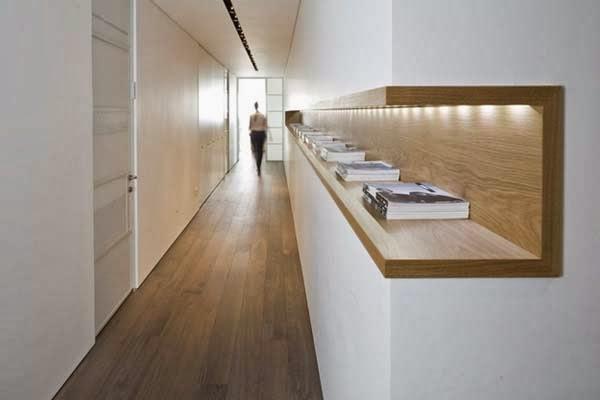 5. Do you really need some more outlets in your kitchen for your countertop electronics but you're worried about little fingers exploring?Put extra outlets behind false drawers! These covers are a great way to get what you need without risking the safety of your children.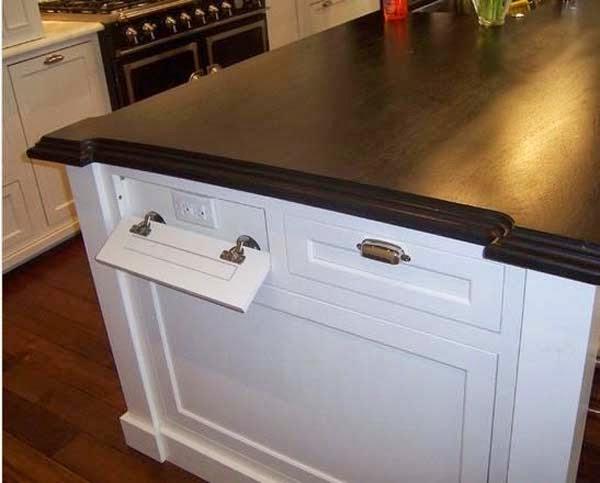 6. Every unused space is an opportunity to put in something functional — like this paper towel holder. It can feel impossible to find the "right" place to store them, but this built-in nook makes sure the roll is nice and accessible. It also keeps the roll dry!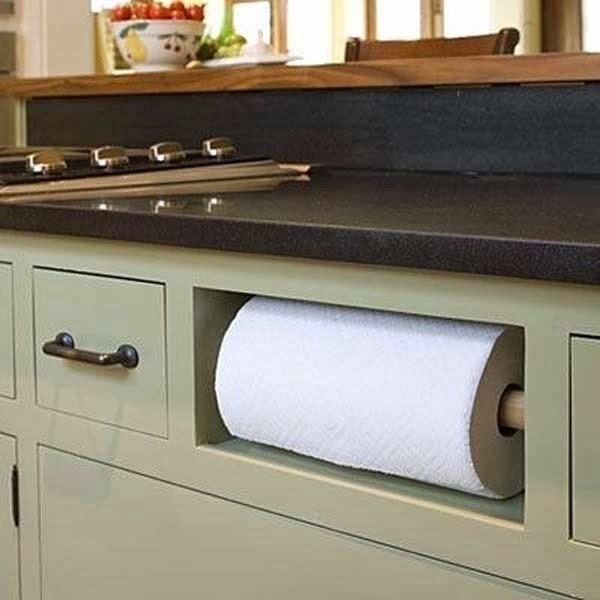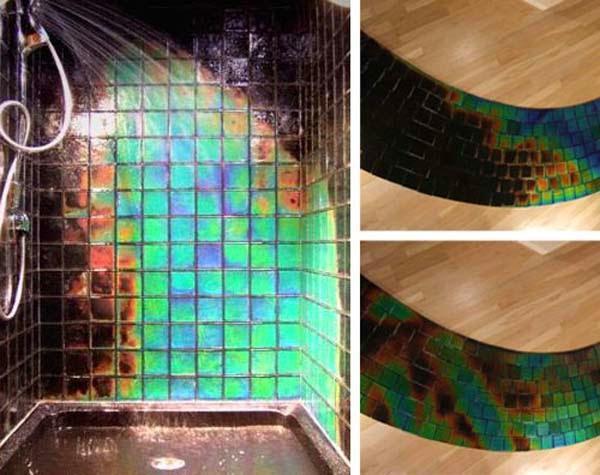 8. If you love lending books, building a makeshift library is the logical next step. If you live in a small community or neighborhood with a lot of foot traffic, this can be a great way to connect with your neighbors while also digging into your next potential favorite read.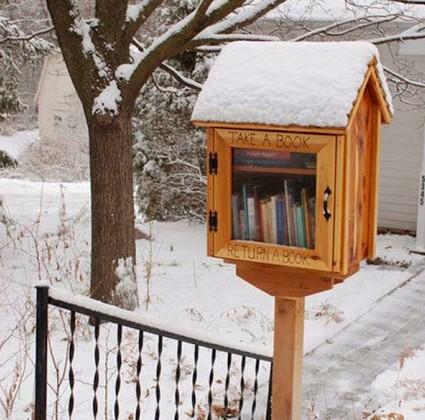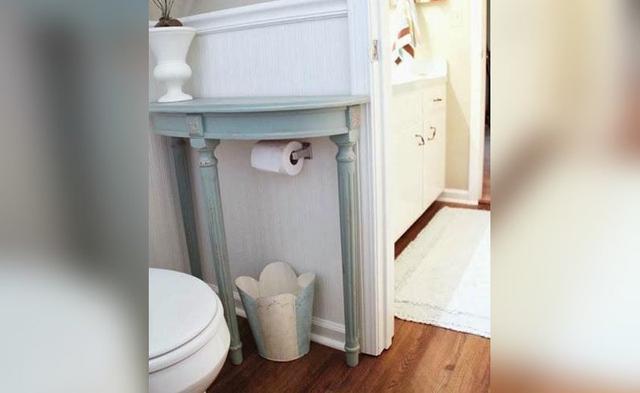 10. Don't clutter the counters. Add outlets to your drawers instead. How brilliant is that? Rather than just keep them concealed, add them some place that you can also still use as storage! So smart. Kitchens are all about how you use the space.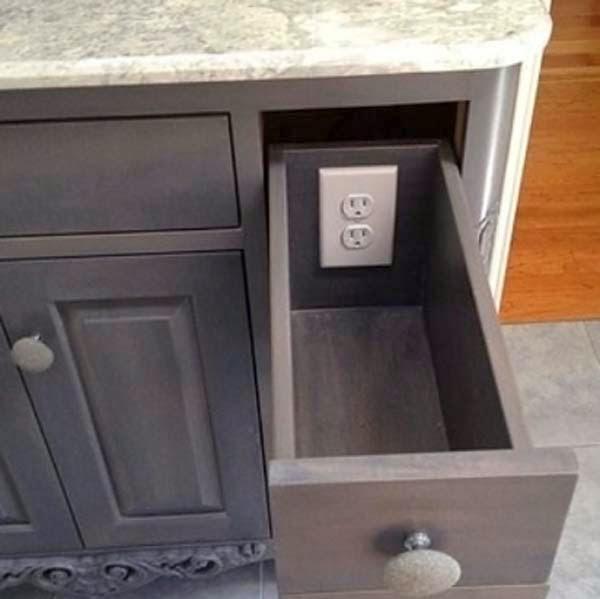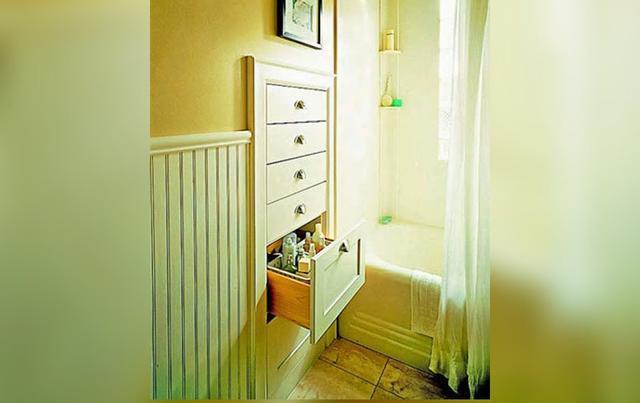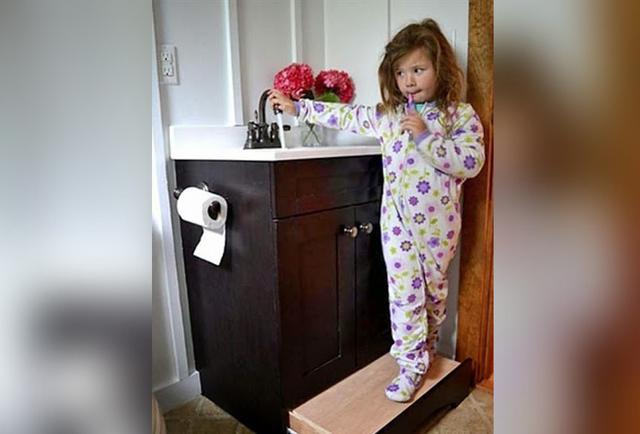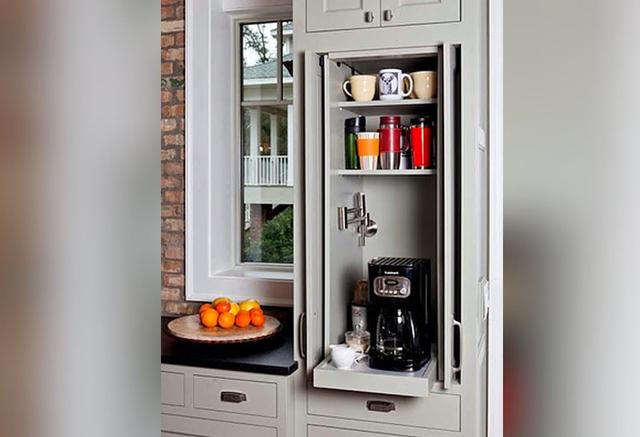 15. Use a built-in cutting board like this one with a nice hole in the center so that you can save yourself trips to the trash with all your odds and ends. An idea like this is easy to execute and makes food prep a snap like never before. So cool! This is worth trying.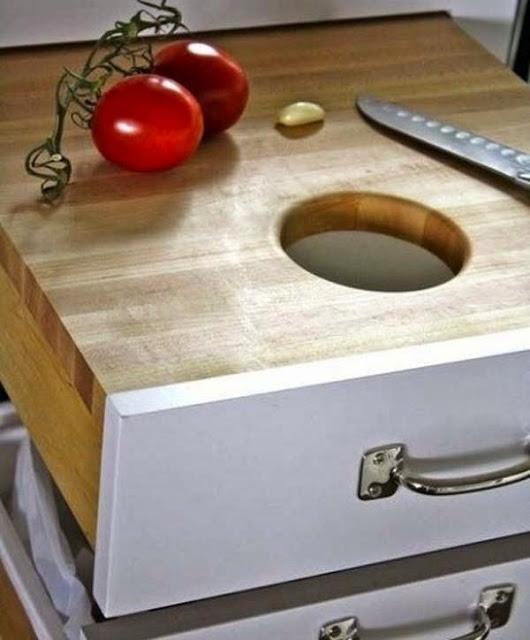 16. A single chandelier can make your porch look super classy. Who would have thought that doing something like adding a lighting fixture to your porch could make it look like such an elegant place? It's practically begging for someone to make mint juleps.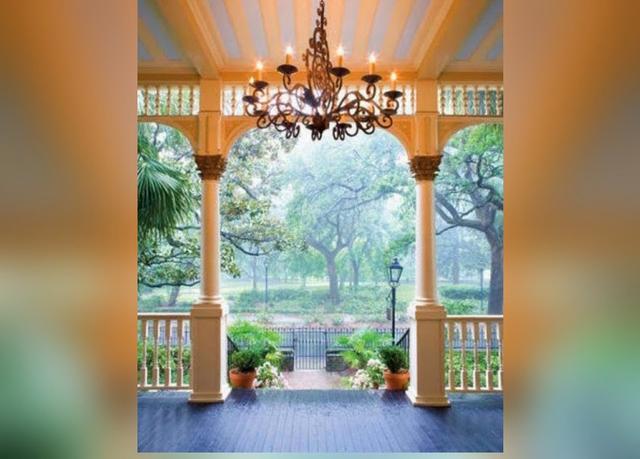 17. Just a simple window seat can make the stairs nice and cozy. It is such a great idea to create a small and inviting nook like this one. Every home can use a corner or two perfect for curling up in with a book and nice hot drink on a cold night.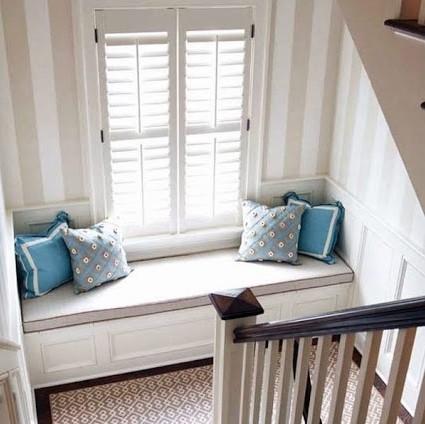 18. Install a sign to indicate where the guest bathroom is. You might think signs like this only belong in restaurants, but it can be a nice touch and make feel your guests feel much more at home! It helps that they don't have to wander around looking for the bathroom in vain.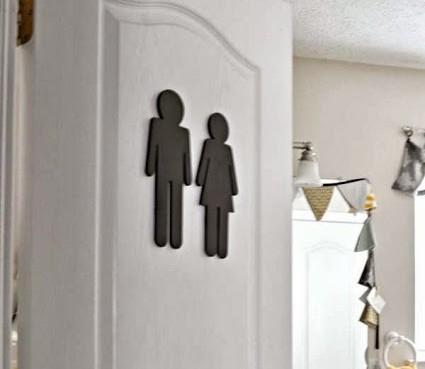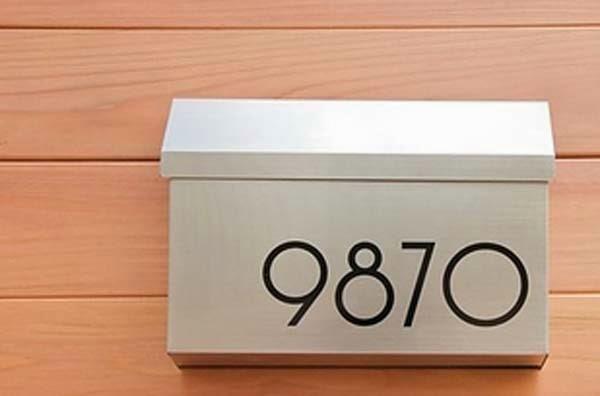 20. Use the extra space in your kitchen to build a small cabinet as storage for cleaning supplies. Not only is a storage closet like this easy and affordable to make, but it completely robs you of any excuses when it comes to trying to get out of cleaning up.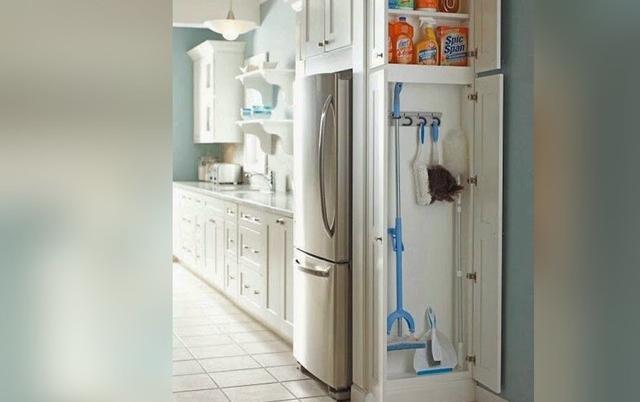 21. Murphy beds save more space than bunk beds, and they're much more aesthetically pleasing. Plus, when it comes to time to clean-up under the bed they make that a real snap. They leave plenty of space for playing when the time for sleeping is done!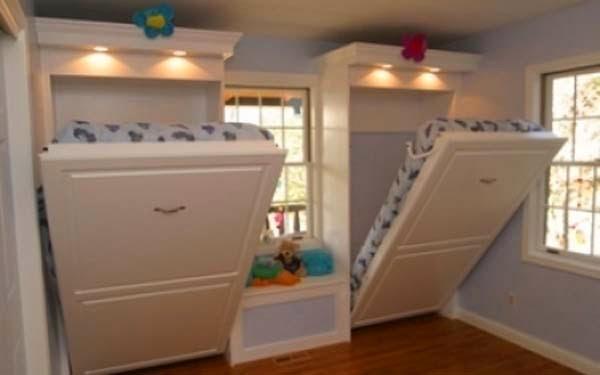 22. Separate your child's room with fun, colorful little tunnels! Many children have a hard time sleeping as they grow, this is a normal part of child development. Separating where they sleep from where they play can make a huge difference!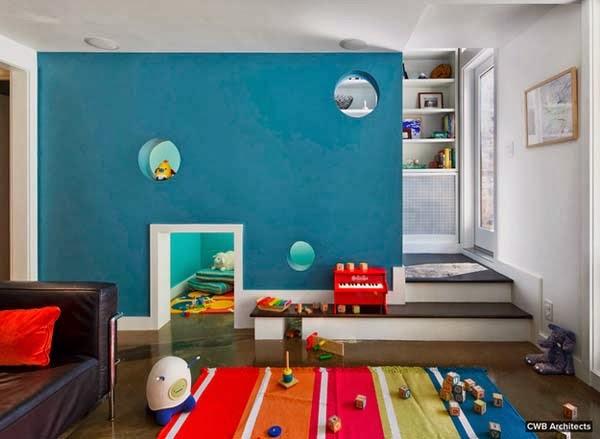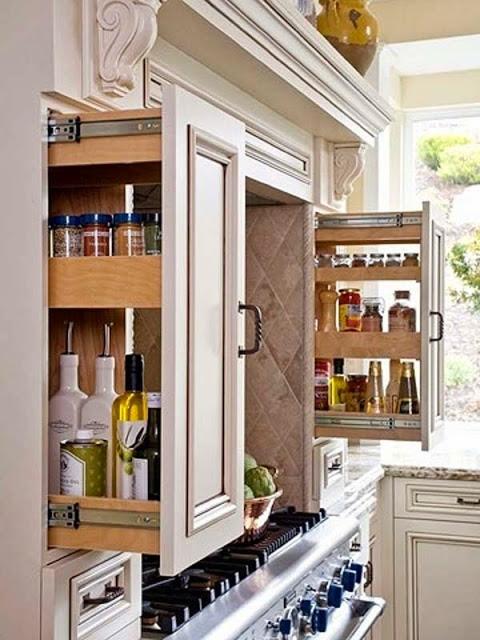 24. Add a multi-hose head to your shower to make clean time extra fun! There are so many different and cool ways to make your bathroom fixtures just totally one of a kind. This fancy sprinkler system almost seems to transform this shower into a work of art!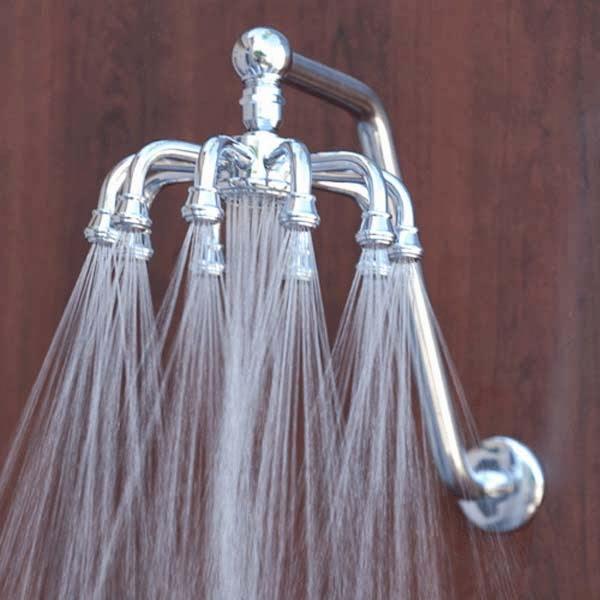 25. Install outlets underneath cabinets to avoid ruining your backsplash. Fixtures like plugs for your electronics are necessary in order to get things done in the kitchen, but that doesn't mean they need to stick out and ruin the slick appeal of your new kitchen.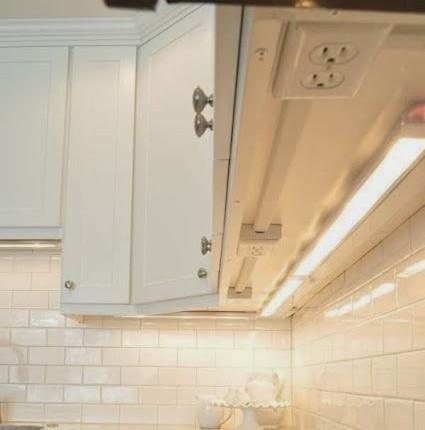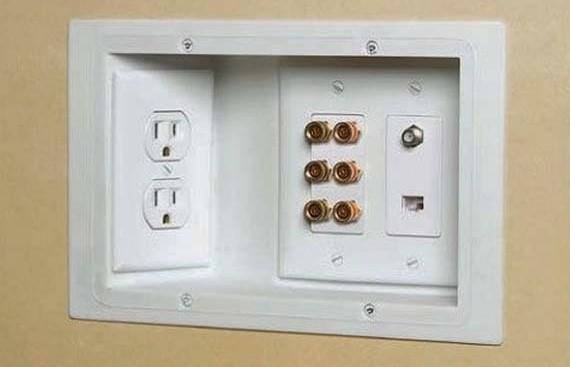 27. If your home's foundation is boring, don't be afraid to decorate it! Below you will see a great example of how you can really make it sing with textiles. In some New England towns, people use seashells to decorate their own foundations. How neat is that?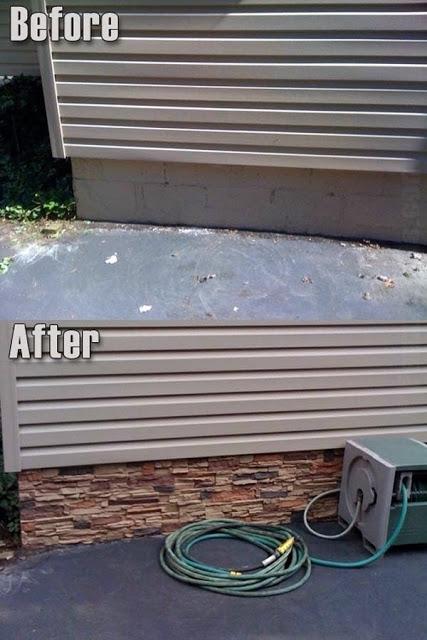 28. You don't need to buy expensive appliances to make them look high-end. Just use stainless steel contact paper. It is cheap, easy to apply and even easier to clean should it get a little bit dingy. Plus, when you're really ready to upgrade your appliances, it comes off in a snap.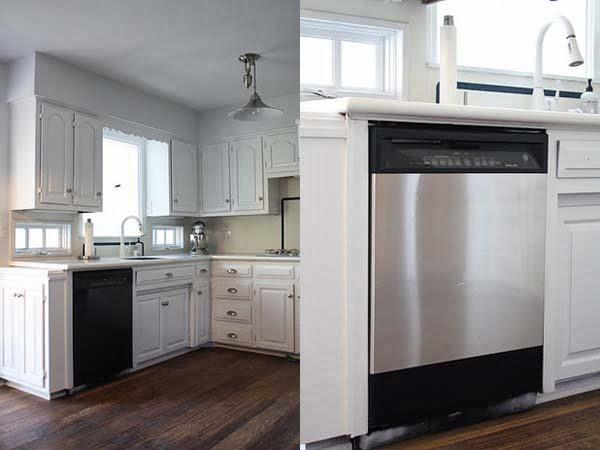 29. Adding a small door to your garage that's connected to the kitchen can make it easier to bring in groceries. It is such a hassle transporting groceries (especially heavy ones) all the way inside the house to the kitchen. A little secret hatch like this is totally inspired.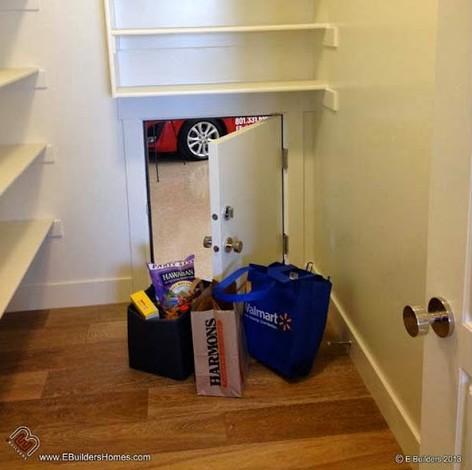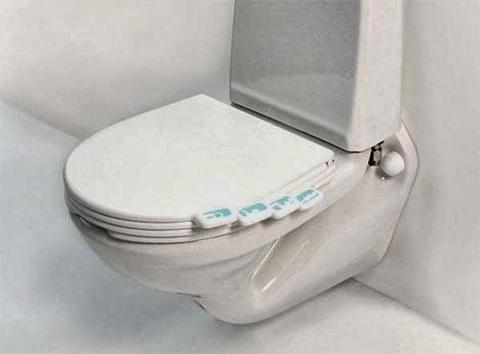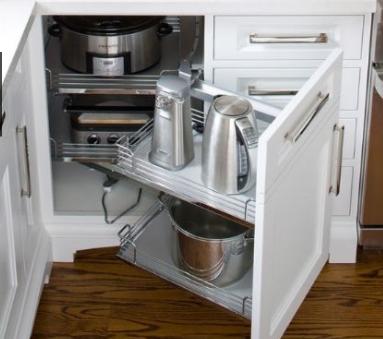 32. It is always, always, always a battle to try and find a place to store your longer utensils. Creating a diagonal drawer like this one transforms that hassle in a storage salvation. You'll never have to go digging for a place to put them again! How awesome is that?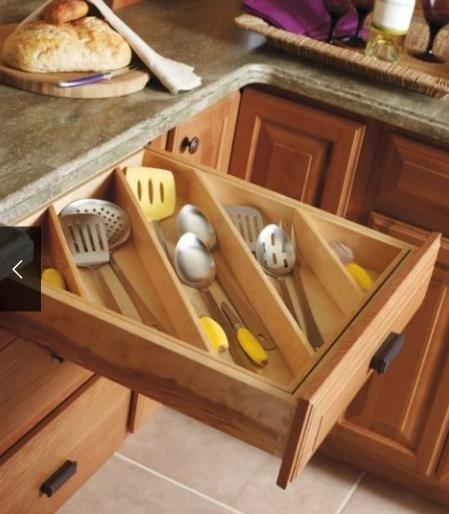 33. This is the coolest thing you will see all day when it comes to home renovations. That's right, it's a vacuum that is built right into your wall! Forget trying to juggle a dust pan around or kids running through the pile you've had to abandon. With this vac, you just sweep it in and forget it!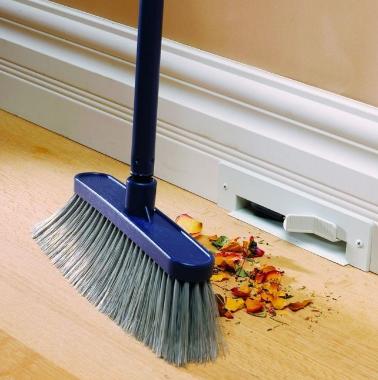 Who can wait to add some of these modifications into their own home? Especially that shower head! So cool!
Share these wonderful ideas with your friends below!