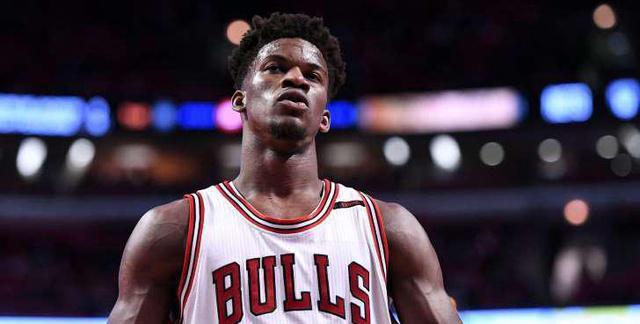 Cavaliers players who liked the idea of the team potentially adding Jimmy Butler via trade are now reportedly urging Butler to do what he can to stay away from Cleveland.
According to Joe Cowley of the Chicago Sun-Times, the same players who previously encouraged Butler to push for a trade from the Chicago Bulls have been telling him the opposite in the wake of general manager David Griffin moving on.
According to a Cleveland source close to the situation, several of the Cavaliers who had been prodding Butler to push for a trade from the Bulls the last five days were now warning him to stay away from a suddenly volatile situation.
With the ouster of Cavaliers general manager David Griffin on Monday, LeBron James, Kyrie Irving and Kevin Love could be headed for an unforeseen early breakup.
Butler, who has expressed a desire to remain in Chicago, was reportedly warming up to the idea of assembling a super-team alongside LeBron James and Kyrie Irving to contend with the Golden State Warriors. However, a report from Tuesday claimed Butler has informed the Cavs he wants to stay with the Bulls.
LeBron can opt out of his contract with the Cavs after next season, and there has been increasing concern that he could leave Cleveland again. With Dwyane Wade having opted in for next season with the Bulls, Butler likely feels he is better off staying where he is than joining a Cavs team that could go from best in the East to out of contention if James moves on.
Interestingly enough, Cowley previously reported that Irving may want out of Cleveland if LeBron bolts again. Butler may be intrigued by where Irving supposedly wants to end up.