30 Days of Giveaways 2017

Our biggest giveaway of the year is here! For the next 30 days, we'll be offering up stacked prizes from some of the best brands in snowboarding. Bataleon and Switchback are offering up this prize pack that includes a board and binding set-up. Check out the Fun.Kink Setup.

Fun.Kink Set

MSRP: $499.95

The Fun.Kink is Bataleon's self-proclaimed "funnest board on earth". It's built with their patented 3rd generation 3BT with SideKick Tips on a directional twin shape. This package includes a matching pair of Switchback Bindings.

Brand bio:

For over a decade, Bataleon has led the industry in 3D shape technology. We've perfected our patented Tripe Base Technology™, producing boards with traditional camber and lifted contact points, making snowboarding more enjoyable for all. With the introduction of 3rd generation 3BT™ with our new patented Sidekick™, Bataleon continues to push the envelope in snowboard design and performance.

Website URL: Bataleon.com

Instagram:@bataleonsnowboards

Facebook: facebook.com/bataleonsnowboard

Check out more 30 Days of Giveaways Here.

After the elastic strap, undoubtedly the biggest milestone in snow goggle technology came when someone discovered the whole dual-lens thing. But decades later, optical advancements continue to improve our on-snow experience, the most recent trend being toward contrast-enhancing lens technology. Dragon's Lumalens is a successful execution of such. The concept is simple: improved contrast allows a rider to better see what's in front of them. The better you can see, the easier snowboarding is. The easier snowboarding is, the better you are at it.

Filtering hot, white light prevalent in snowy environments, which contributes to haze and glare, Lumalens lets in optimized filtered light, ultimately increasing contrast. This enhanced definition, of course, allows a rider to better read terrain. The technology also improves the vividness of colors, which is noticeable as soon as you put a pair of Lumalens-equipped goggles on.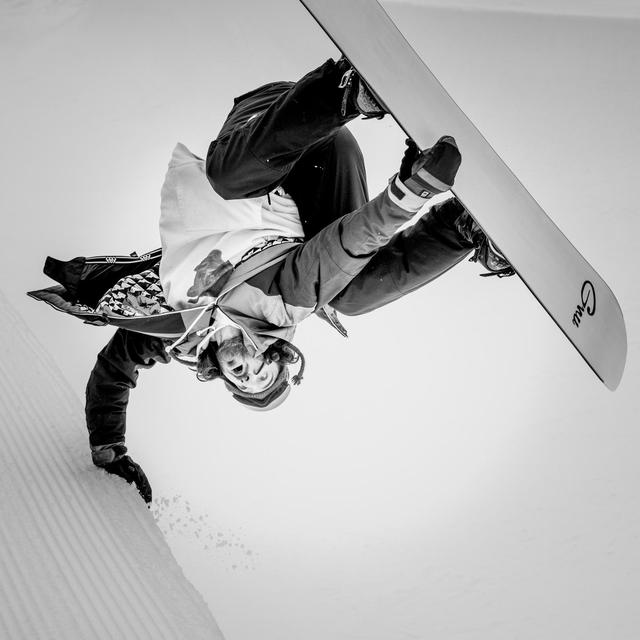 While Lumalens was introduced with only two lens options—Flash Blue and Flash Green—Dragon's proprietary contrast enhancement is now offered in ten different lens options, ranging from 10 to 80 percent visible light transition (VLT). On the latter end of the spectrum sits a yellow lens ideal for ultra cloudy and foggy scenarios and on the former a gold ion perfect for when there's not a cloud in the sky.
What's noticeable and welcome about Lumalens, however, is the increased gammut of light conditions that a single tint can perform in, especially those falling near the middle of the VLT spectrum, like the green and red ion options. Either of these will get you through a day with the most variable of light conditions. Of course, Dragon's Swiftlock lens-changing mechanism is among the most efficient on the market, so if you're keen to carry a spare, changing on the fly couldn't be simpler.
Better than we can explain it, dragonalliance.com/en-us/lumalens can demonstrate it with a nifty simulator, and more so than Dragon's virtual example can exhibit, strapping a pair to your head and going snowboarding can show you the benefits of Lumalens.