Home DIY This Amazing DIY Beach Fire Pit With A Movie Screen Will Be The Best Spot For Your Next Night Out No, you don't need a beach for it!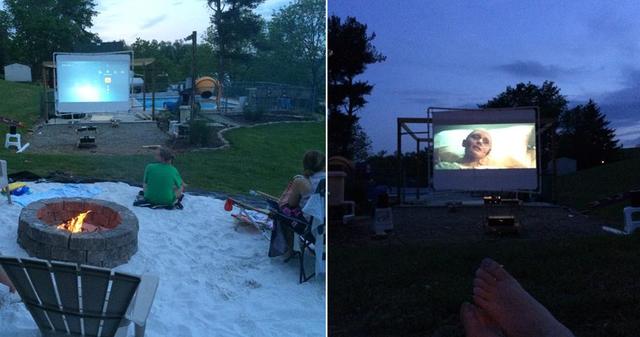 We all love going to the beach, don't we? More so going there in the nights and having bonfires. But it isn't really that easy to head out and go to a beach whenever you want. Or is it?

Well, we have got some news for you. You can create your own beach with a fire pit where you can have bonfires and watch your favorite movies. Yes, a guy made this DIY beach fire pit which is one amazing setup.

Today, we bring you this step by step guide as to how you can also build your own fire pit.

Dug a hole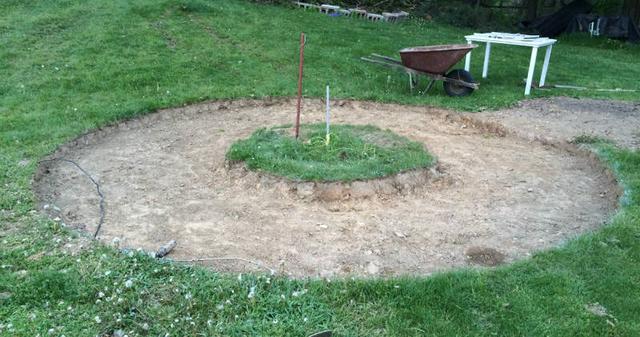 via

He started out by digging a hole with around 15' diameter. Initially, they had planned on pouring concrete in the center for the fire pit.

The circled patch with 15' diameter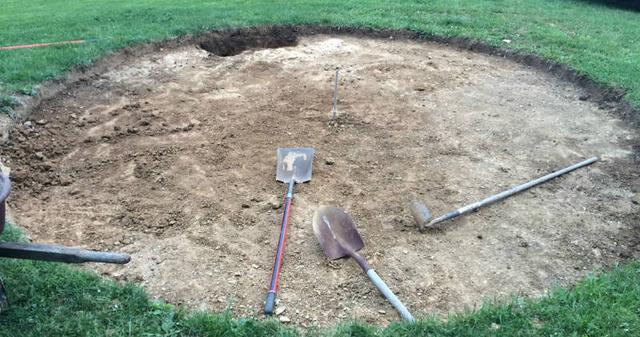 But then they dug out the centre part too.

Digging a hole for draining the water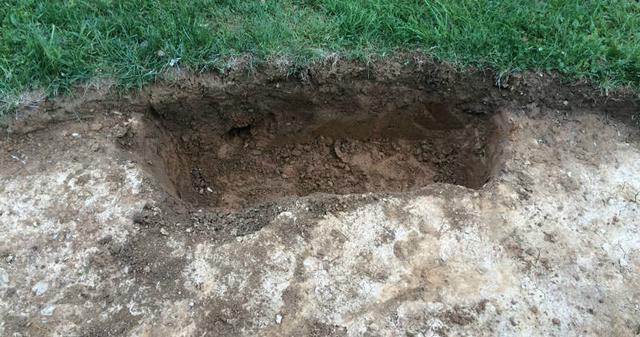 They then dug a hole in the bottom so that the water would get collected for a drain.

To prevent plants from growing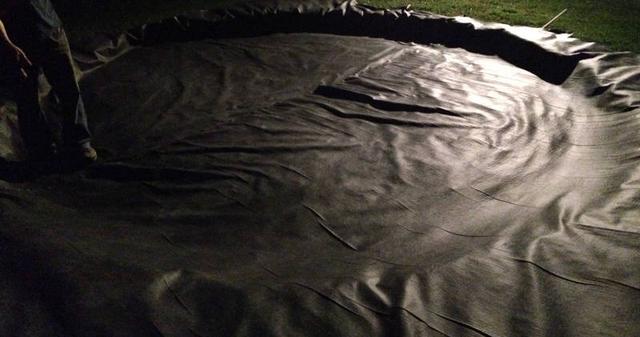 They laid some weed barrier fabric to ensure that no plants grow up through the sand.

The stones for the pit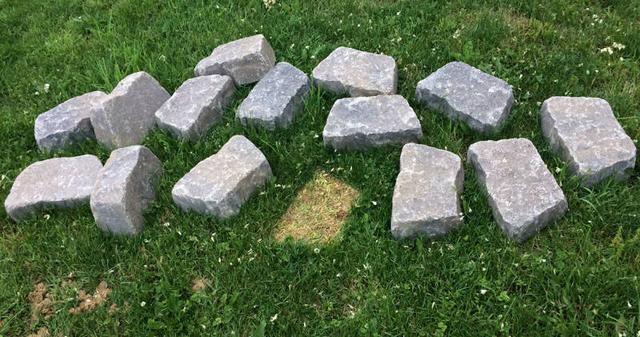 The pit in the center required stones for its construction.

Putting white sand & arranging the stones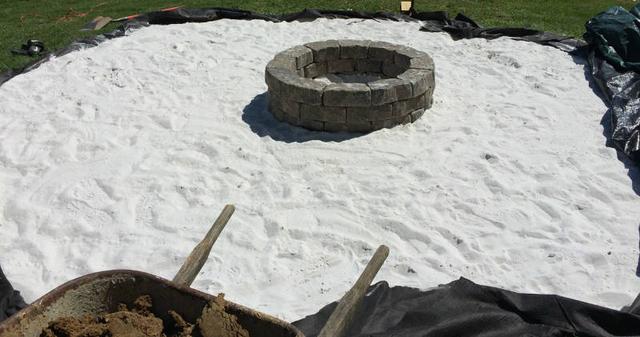 He then poured the white sand over the barrier we saw earlier. And placed the stones in the center.

Poles for the hammock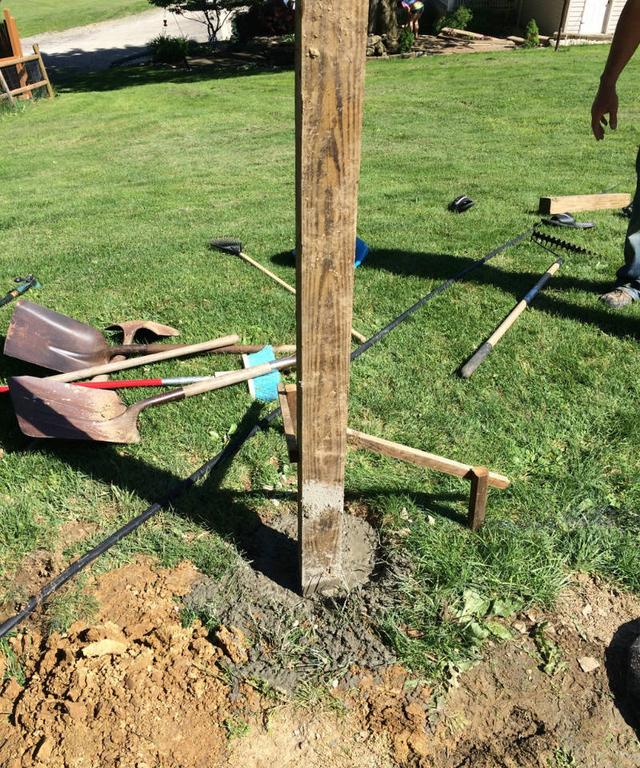 They put two 4x4 poles in holes with concrete for the hammock right outside the sand pit.

The hammock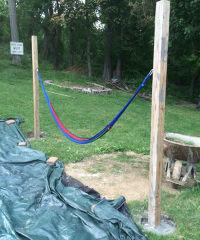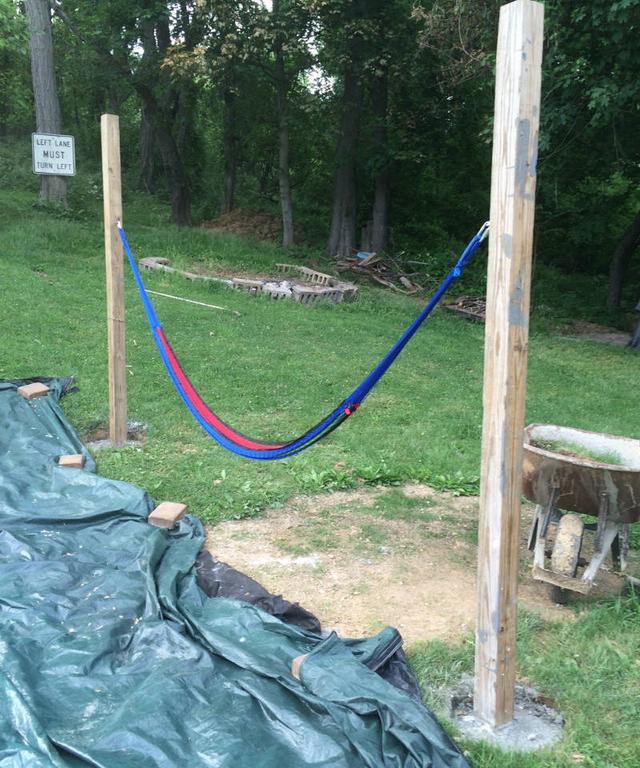 They used two large screws in hooks which held the hammock.

For the movie screen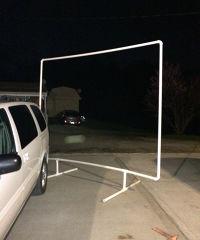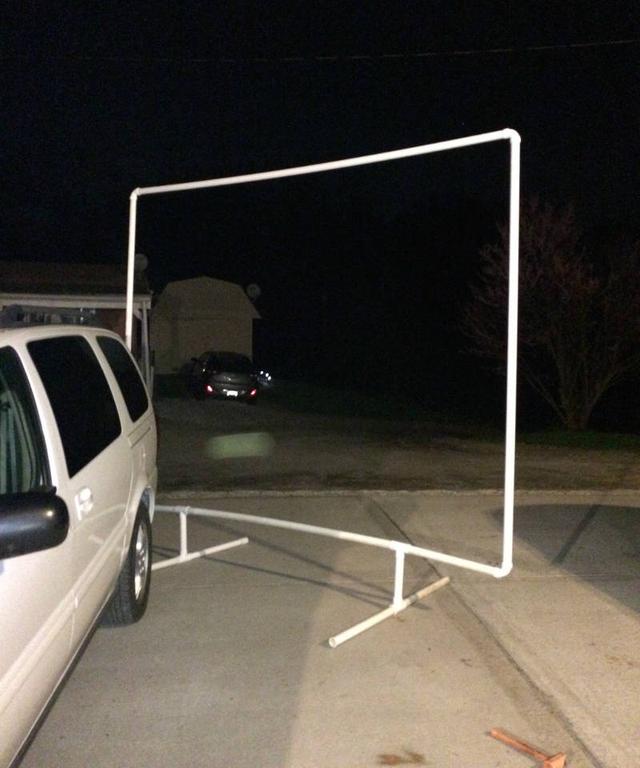 This cheap outdoor screen was built by him which have the dimensions of 8' x 10'. The frame is 1/2'' PVC which only needed 4 L joints for the frame and 4 T joints for the base.

Tarp for the screen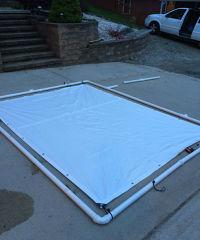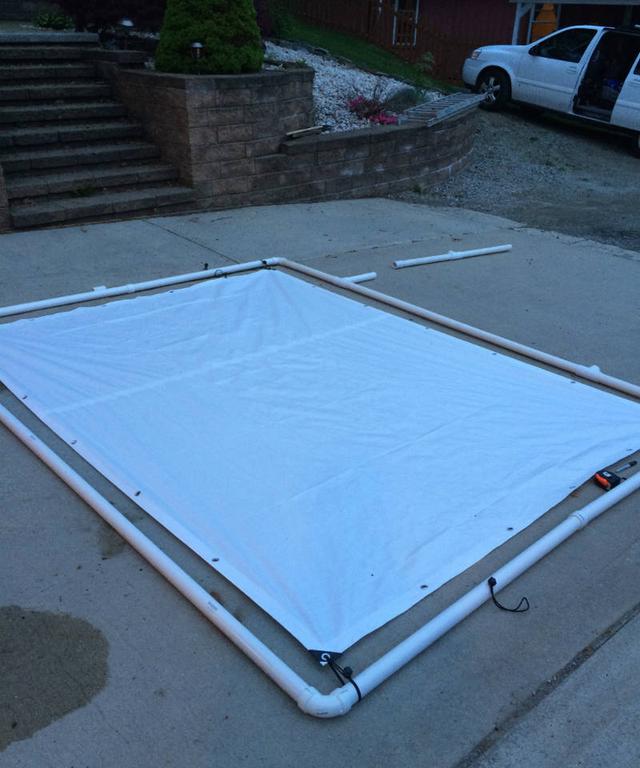 This 8' x 10' white tarp was bought from Amazon and used ball bungees which held it up.

Movie test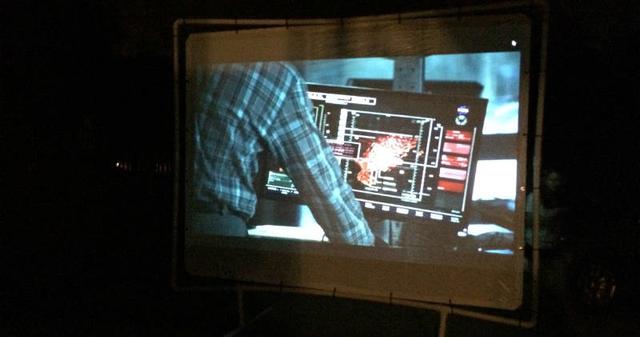 Once the screen was assembled, they watched Avengers to test the screen.

For firmness of the screen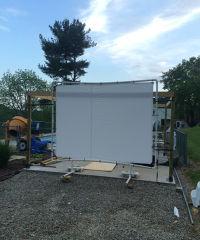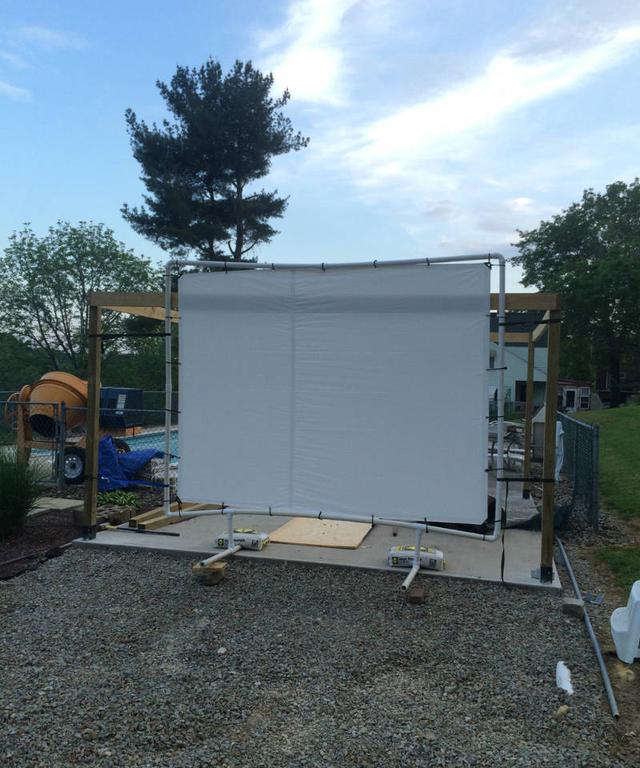 Because the wind kept blowing, it was shaking a bit too much. So they strapped it to the Pavilion they were building.

The stand for the projector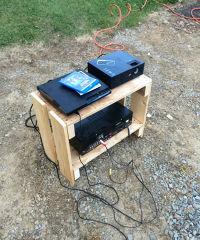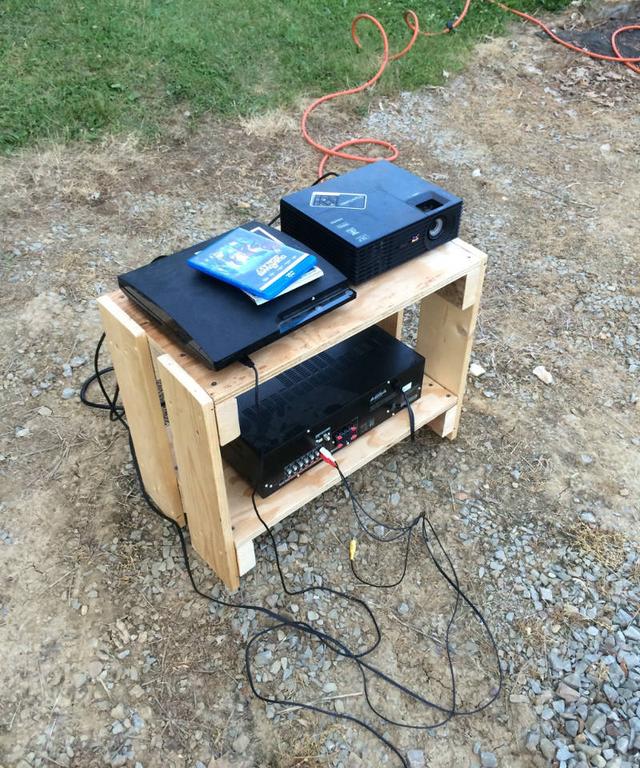 He then assembled this stand out of old scrap wood which would hold the projector, the PS3, and the receiver.

The first glance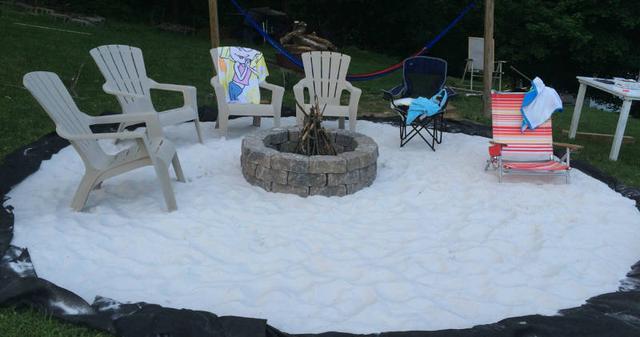 This is how the project looks before its first fire.

With the fire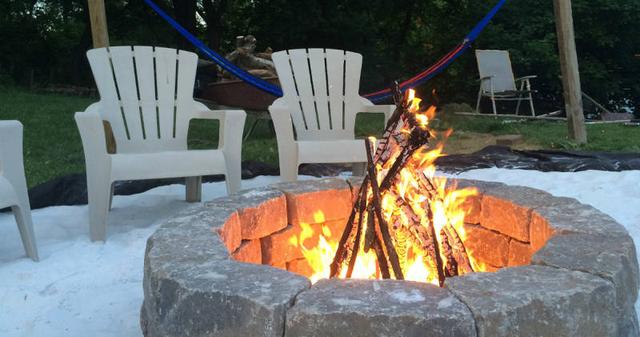 The inaugural fire in the pit.

The final result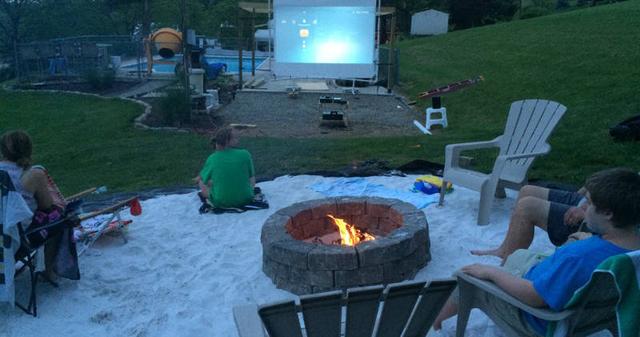 At night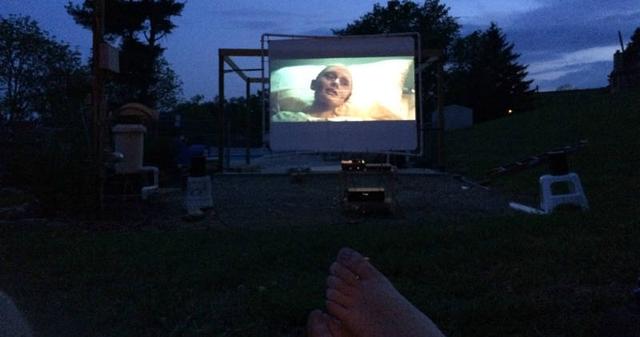 The best night out looks like this!
We hope you had a good read, for your next DIY project!