Animal neglect is a pervasive issue among irresponsible pet owners. When you assume the care of an animal, you're expected to make sure they're given the proper attention and love they need. Unfortunately, that isn't always what happens.
Sometimes, animals are found in such a state of disarray that it's a mystery how they manage to stay alive at all. Their owners clearly put no effort into caring for them, and instead they leave them to die on the streets. Fortunately, there are people in this world who want to help.
While Tracalyn Roberts was driving home from the store one sweltering summer afternoon, she saw something that broke her heart. Tied to a tree on the side of the road was an American bulldog—with no owner in sight. She stepped out of her car to see why the exhausted dog was all by himself, and that's when she discovered a note that nearly brought her to tears…
Pet neglect is a very real—and a very serious—problem. Just like people, animals require love and support every day, and choosing to ignore their basic needs is not only unfair, but it's illegal.
So when a woman named Tracalyn Roberts spotted an American bulldog tied to a tree while she was driving through a neighborhood one hot summer afternoon, she knew it was up to her to intervene before it was too late.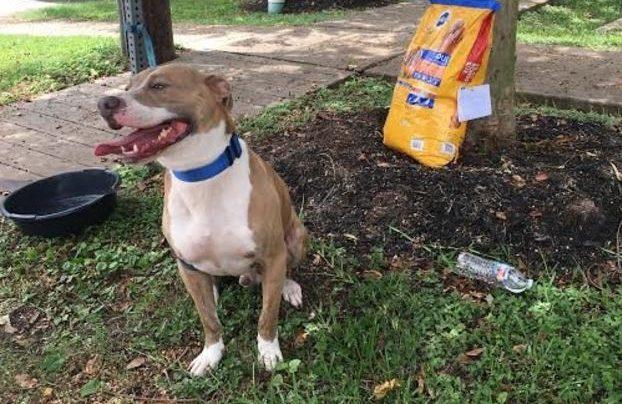 Tracalyn pulled off to the side of the road to see if she could determine where exactly the dog came from. There was no owner in sight, but the dog was incredibly friendly. Next to him was a large bag of food and an empty water bowl. It was so hot outside, and the poor dog was panting uncontrollably. That's when Tracalyn saw something that broke her heart…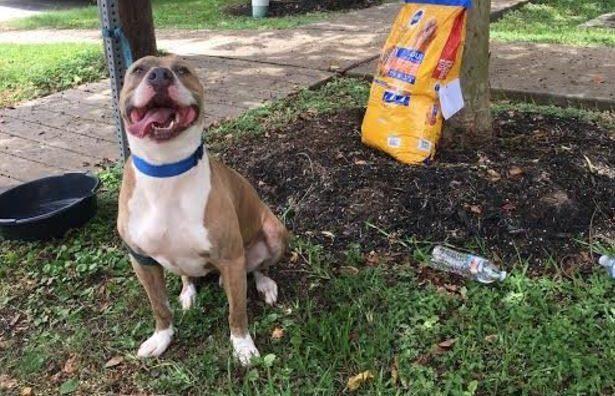 Attached to the collar of the dog was a handwritten note with five upsetting words scribbled in blue ink: "Please take care of me!" Tracalyn was in awe that someone could be so unsympathetic to leave a defenseless dog outside in the summer heat with no one to look after him. She knew right away that she had to do something…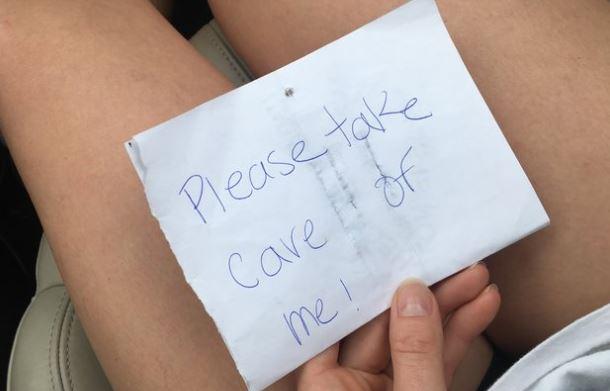 Tracalyn immediately called her friend Tania Cheek, who runs the charity Paws On A Stroll, a dog-walking business in Houston, Texas. When Tracalyn explained the horrific situation she'd come across, Tania gave her no choice; she said Tracalyn had to take him. So she put him in her car and drove him to a nearby friend's house.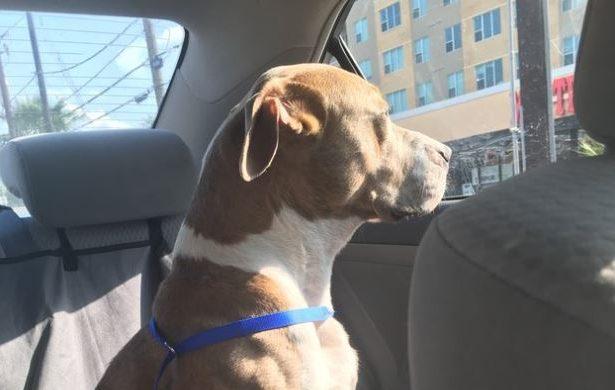 Tracalyn's friend, Chris, was nice enough to welcome the bulldog, whom they named Solo, with open arms. Chris gave Solo food, fresh water, and set him up in a shaded area in his backyard. While his hospitality was appreciated, Tracalyn knew Solo couldn't stay there very long; she needed to find a proper foster family for the precious pooch.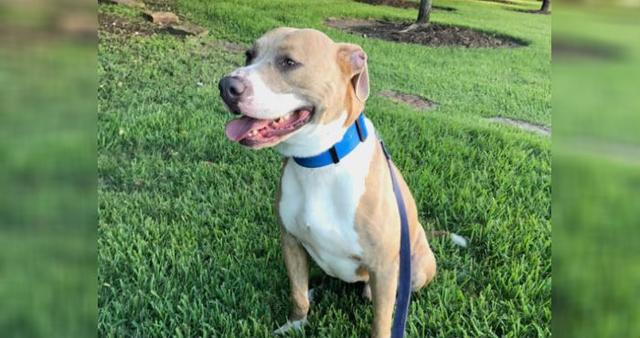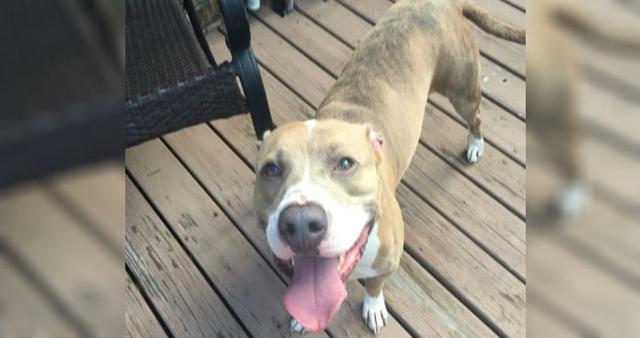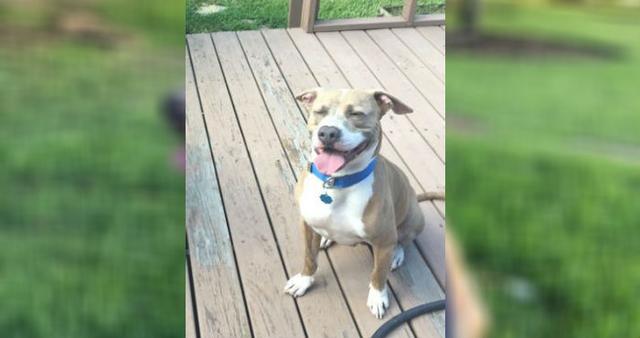 Even with the thorough application process that Love and Rescue required, the women were having trouble finding a suitable home. However, when Tania told her mother and stepfather about the situation, they had a brilliant solution.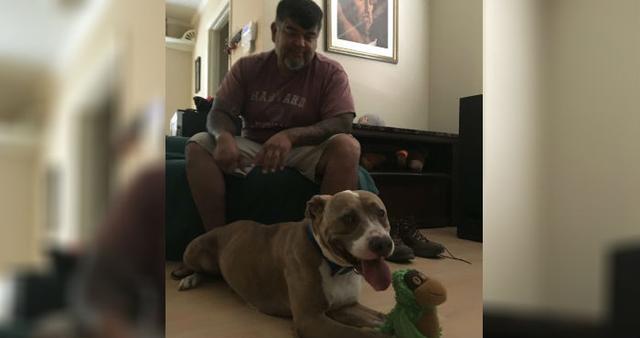 They told Tania that they would take him in! Tania couldn't have been more relieved to know that people she completely trusted were going to look after Solo. Her mom and stepdad already had another dog, and they were already looking for a playmate for him. Solo ended up being the perfect friend!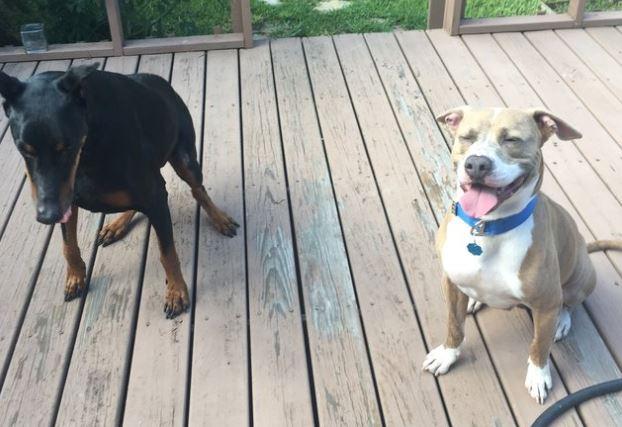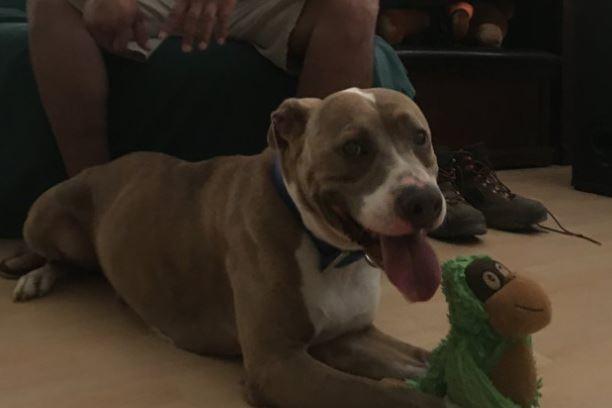 Thanks to the fantastic work of Tania, Tracalyn, and the animal organizations they worked with, Solo has a new lease on life!
Share this fantastic rescue story with your friends below!