Rosemary & Apple Zucchini Bread With Ginger
1 / 3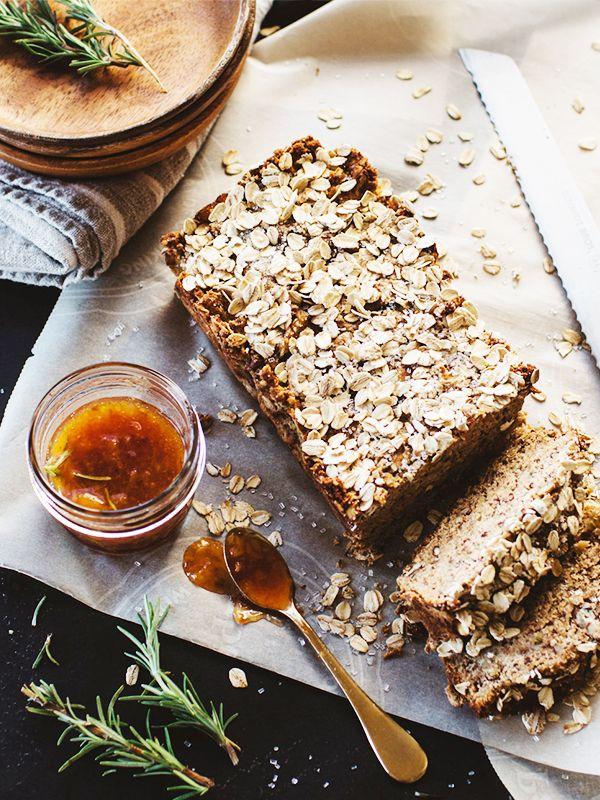 If you're looking to bake something that's not just low in carbs but also packed with all the good stuff, look no further than Camille Styles's gluten-free zucchini bread. "The only thing cozier than curling up with a slice of this bread and a warm cup of tea?" she asks. "Actually spending an autumn afternoon making it from scratch, grating fresh apples and zucchini into a big bowl with oats and golden raisins, then filling the kitchen with the scents of rosemary and cinnamon as it bakes."
Get your hands dirty with this flavorful recipe brimming with fresh herbs and spices that "channel the cozy feelings of fall" and also come with "great health benefits for your body and mind." Styles's concoction is gluten-free, dairy-free, and "full of nourishing whole ingredients," and she adds the unexpected herbal element of rosemary.
Cheddar & Jalapeńo Skillet Cornbread
2 / 3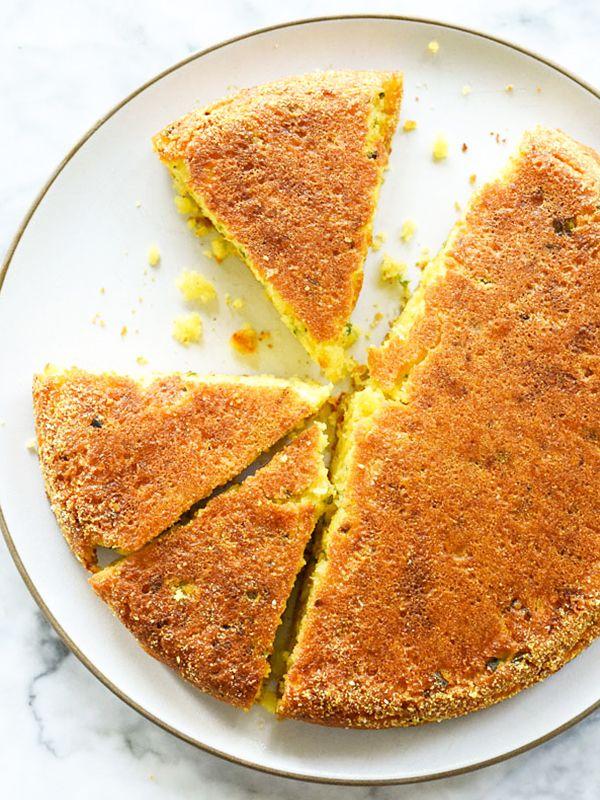 Believe it or not, cornbread is a good source of nutrients such as calcium, iron, magnesium, potassium, and vitamins A, B6, and B12. The only problem is that too often, store-bought versions and prepared mixes sub in extra sodium and sugars that counteract the bread's healthiness. But by baking up your own, you can ensure you're getting the good stuff—plus a few more indulgent ingredients.
"Crispy on the bottom but moist on the inside, this easy skillet cornbread is kicked up with jalapeños, creamed corn, cheddar cheese, and green onions," describes recipe creator Heidi of Foodie Crush. She calls this spicy spin on classic cornbread a family favorite. "Basic cornbread is doctored up with jalapeño and green onion are added for spice and spunk with a splash of creamed corn added for moisture."
Paleo Blueberry Bread
3 / 3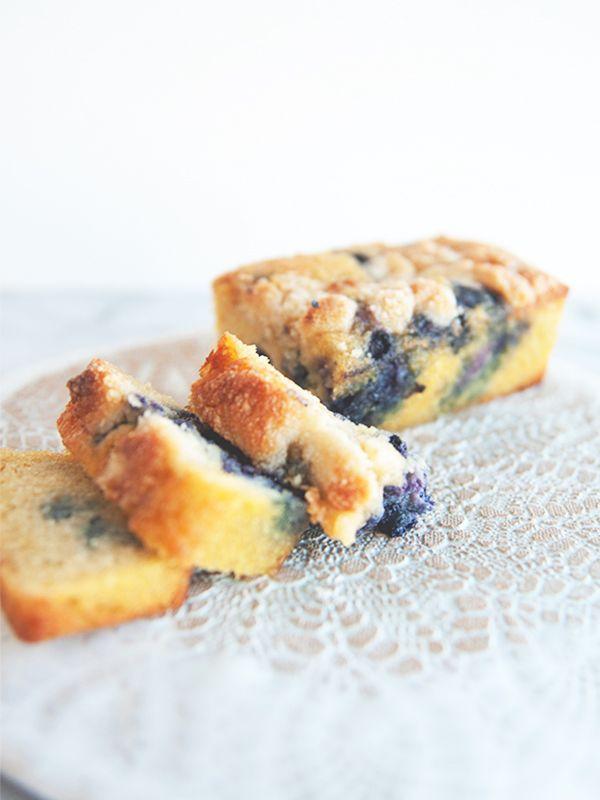 For something sweet—but mostly healthy—to get you through the holiday season, try this nourishing and delicious option from Claire of The Kitchy Kitchen. "With sweets especially, it can be so hard to find treats that are as good to eat as they are for you," she observes. This recipe calls for whole ingredients and is grain-free and refined sugar–free—so all you're getting is the good stuff.
Next up, find out what fitness bread is—and why it has a cult following.