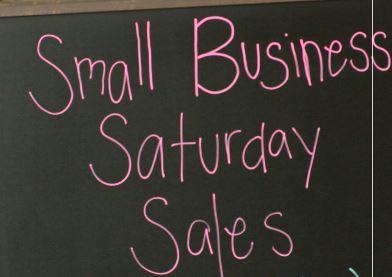 COLUMBUS, GA (WTVM) - Folks from across the Chattahoochee Valley are getting in on the Black Friday deals and many heading to Uptown Columbus to get a head start on small business Saturday.
"I think it's important because we are all working really hard to bring you the best local variety we can," says shopper, Kathy Dagostino.
Kathy Dagostino is one of thousands of shoppers getting in on the deals for Black Friday and preparing for Small Business Saturday. But is also an owner of a small business herself, a chocolate store in Birmingham.
General manager of Judy Bug Books, Alex Ansley says, "I try to support other local shops because I know how hard we work too."
"Uptown has individuality. It has its own personality and you can basically get to know your salespeople and the shop owners...all the people that work here."
Ansley says this will be his 15th year as a small business Saturday retailer and says uptown has a variety you won't find while shopping in the big box stores.
"You get a lot of personal services and it's not a lot of rushing around to get this electronic or whatever it may be at this ridiculously low price at the cost of whatever the cost is."
Uptown Columbus is celebrating Small Business Saturday 2017 on November 25 from 9:00 am - 6:00 p.m. with music on Broadway and they're asking everyone to "shop small."
"It's not about merchandising or best sellers. We might not have the right books but we have the good books."