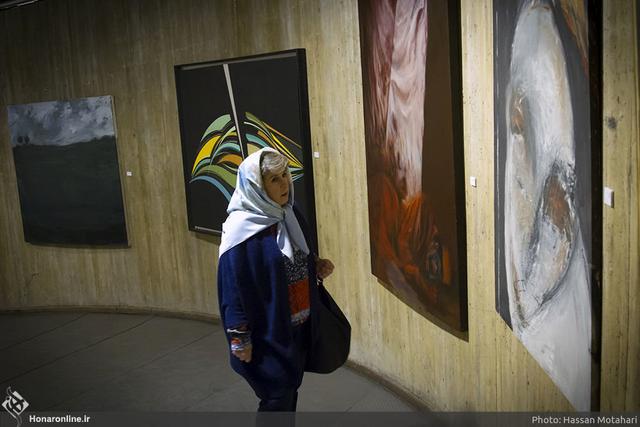 TEHRAN – Secretary of the Seven Views expo Lili Golestan said that there is a growing tendency this year to buy artworks by promising young artists.
She made the remarks at the Niavaran Cultural Center on Friday at the opening ceremony of the 10th edition of the art expo, which is annually organized by seven major galleries in Tehran.
Most of the sculptures selected from young artist Reza Barati's collection for the expo were sold on the first night, she said.
"I should also mention that sculptures are more appealing to visitors; this shows the increasing interest of people towards sculptures in recent years," she added.
She also said that private collectors have welcomed works by the promising young artists, raising hopes of success for the newcomers.
Golestan further noted that the organizers have been very strict about selecting works this year in order to help showcase high-quality works.
"We also tried to lower the prices so that people can purchase artworks they like," she remarked.
A collection of paintings, calligraphic paintings and sculptures by 200 artists have been selected for the exhibition.
The expo also offers works by veterans including Aidin Aghdashlu, Ebrahim Jafari, Farideh Lashai, Jazeh Tabatabai, Sohrab Sepehri and Parviz Kalantari.
The galleries of Golestan, Aria, Elaheh, Vaali, Haft-Samar and Mah-e Mehr are the organizers of the Seven Views expo, which will run until December 8.
Photo: An art lover visits the 10th Seven Views expo at the Niavaran Cultural Center in Tehran on November 24, 2017. (Honaronline/Hassan Motahari)
RM/MMS/YAW