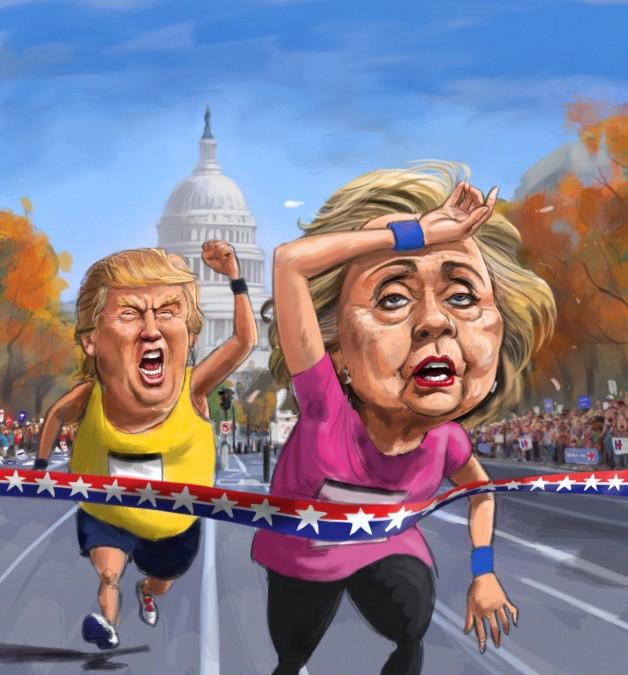 Award-winning illustrator Howard McWilliam has brought a distinct style to The Week since first putting pen to paper for the publication in 2007.
Now a new book, The Art of The Week, offers a look at the creative process behind his cover illustrations for both the UK and US editions of the magazine - along with a colourful overview of the past decade in politics.
The compelling collection brings together more than 350 sketches and finished paintings, as well as previously unseen alternative covers – including the one that would have been printed had Hillary Clinton beaten Donald Trump in the 2016 US presidential election.
"It may be true that you can't judge a book by its cover… but The Week? The Week not only can be judged by its cover, it should be judged by its cover," says Jeremy O'Grady, editor-in-chief of the UK edition.
"In fact, please… I urge you to judge it by its cover. And for the simple reason that its cover, as every Week reader I meet never fails to tell me, is unfailingly brilliant. In its wit, its concision, its facility in summarising a mood, an idea, a controversy, it is the very model of what we want The Week to be."
Visit The Week Bookshop and enter code BF17 to get your copy for the reduced price of £9.99