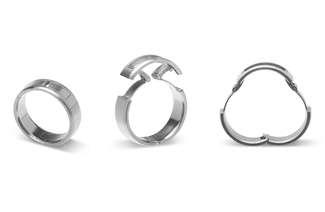 The McWhinney CP-4 hinged titanium ring provides optimal knuckle clearance and easy removal.
Photo: Kim Larson
Your bike is meticulously dialed, your riding gear has a curated look, and your hands are often spinning wrenches when not twisting throttles. You're a mechanical man, and California-based Jeff McWhinney has the one thing you've been missing: a hinged titanium ring for your special wedding day, or as an addition on your right hand to complement that Tag Heuer adorning your wrist.
McWhinney plied his craft at 3M Corporation's Optics Technology Lab for 10 years, where he was in charge of creating tooling, strategies, and programming on multi-million dollar CNC machines. This led to a stint at Paragon Machine Works, makers of titanium bicycle frame-building components.
The McWhinney CP-4 ring is made on a Haas four-axis CNC mill with an ultra-precision 30,000-rpm spindle in a workspace with a view of the famous Mount Tamalpais, birthplace of the mountain bike in Northern California's Marin County. Using the complex G-Code machine code to drive the three- and four-axis tool paths, each ring begins life as a small block of US-made 6Al-4V titanium, with high-speed machining roughing passes followed by tiny drills, reamers, and keyseat cutters forming initial-phase rings. The finishing tools are miniature ball-shaped end mills which contour out the final details and surfaces.
"I offer nine different ring designs in one-quarter size increments from size 3 thru 15," McWhinney said. "That's 405 possible ring permutations. Weird things deserve recognition!" There's also a new Apple Watch-compatible titanium band in the works at McWhinney's workshop:
mcwhinneydesigns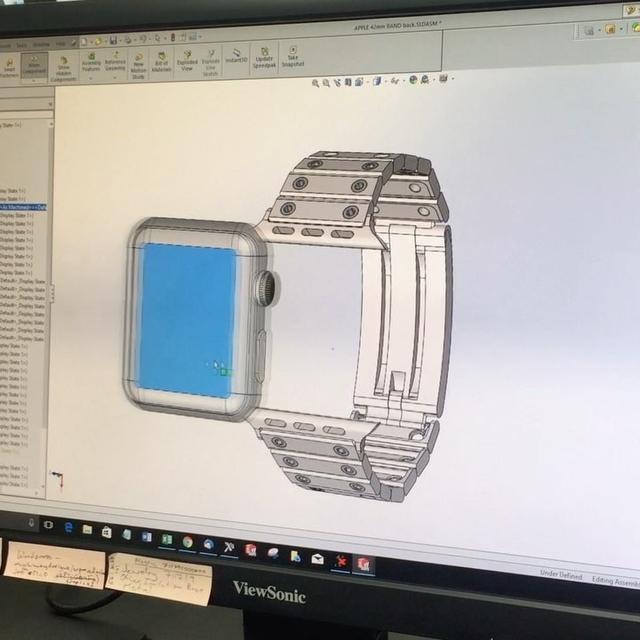 Apple Watch Series 3 Titanium Band- CAD model to product by Christmas (I hope). Link top pieces just completed. Programming bottom pieces now. #applewatch #series3 #titanium #cnc #machined #edc #bestgiftever #madeinusa
The $895 CP-4 ("center pull") ring is 7mm wide and 1.8mm thick, and the hinge provides optimal knuckle clearance and easy removal. Delivery is approximately three weeks.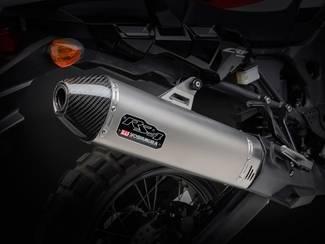 Shave 4 pounds and add some growl.
Photo: Yoshimura
The hot Honda Africa Twin keeps improving since its debut in 2016, and now you can add growl while shaving 4 pounds with this slip-on from the race-tune masters.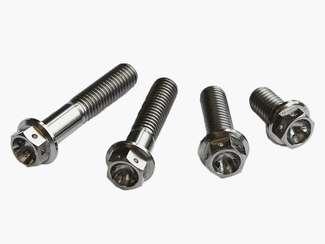 Choose from hexagon, dome, or Allen race-ready bolts, made from 6Al-4V titanium.
Photo: Suter Products
High fatigue strength, light weight, and high corrosion resistance make these Swiss-made 6Al-4V (grade 5) titanium race bolts the choice of serious riders. Choose from hexagon, dome, or Allen.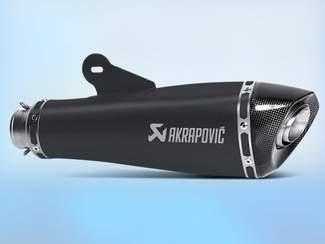 Available in black or brushed titanium.
Photo: Akrapovič
Your Beemer is finally all tricked out, and you seek more power, more torque, less weight, and a smoother ride? This slip-on titanium and carbon exhaust is the final cool. Click here to experience the sound.