Friday, November 24, 2017 11:23 AM ESTFriday, November 24, 2017 11:23 AM EST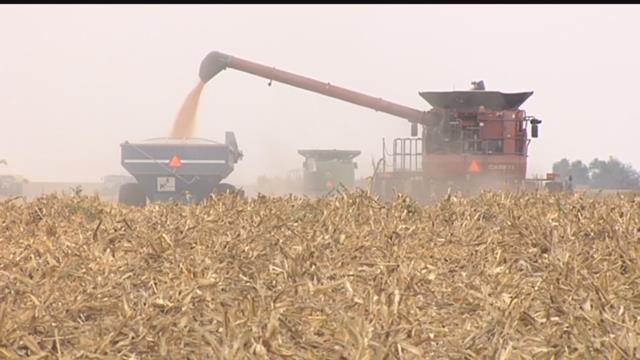 Area farmers are racing the clock trying to wrap up harvest. Because of weather challenges this year, harvest pace in many areas is well behind schedule.
Farmers in Minnesota are facing long days and short nights in harvesting the corn crop. With most of the soybeans now in the bin, the pace of the corn harvest continues to lag 2 to 3 weeks behind normal, and intermittent rain and snow has not helped the situation. One annual tradition that farmers do appreciate is the Compeer Financial harvest lunch promotion. With the long hours on the combine, it's a welcome break for farmers.
Mike Patterson with Compeer Financial said, "So what we're doing today we're going and visiting farmers out in the fields. They're harvesting and we do what we call a harvest lunch. So we bring a little lunch in a bag out to the farmers where they're at. This time of year, they don't always want to take a lot of time to talk to their lender or their financial officer, but when you bring them a little lunch, they're more than happy to stop for a few minutes just to let you know how things are going."
Ketelsen said, "So what do you think of their lunch program?"
Cannon Falls Farmer Jeff Erickson said, "We kind of look forward to it every year. It's kind of fun."
Many farmers still have a lot of harvest ahead of them. Whats needed now is simple..dry weather to keep the combines moving.
Welch farmer Les Anderson said, "We're about two weeks behind now with everything, with the late spring, late fall."
So how much time do you need to get the corn done?
Two to three weeks, probably. That would be nice.
We'd normally be wrapping up here this week, the first week of November, but we're just getting started.
Ketelsen said, "There's still at least two weeks to go in corn harvest across Minnesota, for some farmers, even more than that. They're working day and night. And for most of them, getting a lunch from Compeer is something that they do appreciate. "