The men were filmed snapping photos with the homeless man, who was asleep on a bench at a train station
Two men were arrested after they took selfies with a sleeping homeless man before allegedly trying to set him on fire.
CCTV shows the men posing with the rough sleeper who was passed out on a train station bench.
One even sat and put his arm around the victim while his friend laughed and snapped photos.
The perpetrators took several selfies with the sleeping 51-year-old before lighting his belongings with a burning cigarette, according to local media.
On Friday detectives released CCTV of the men in Munich Train Station.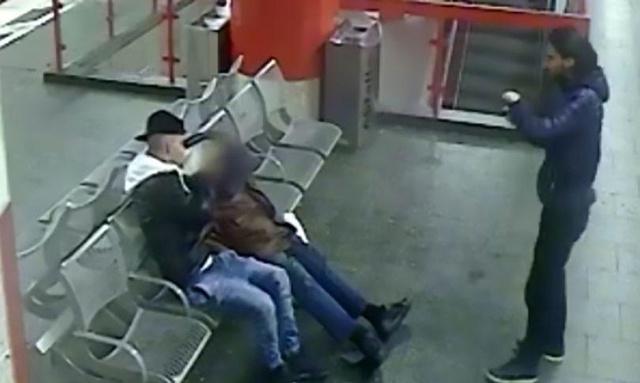 CEN / Facebook
Shops BREATHALYSING customers who want to buy booze to tackle street drinking
According to Munich police, one of the men used his cigarette to set fire to a plastic bag containing the homeless man's belongings and then they both fled on a suburban train.
Three passers-by rushed to help the vagrant and put out the fire, detectives said.
On Sunday, a 25-year-old of no fixed address reported himself to the cops in Starnberg while a 29-year-old was arrested on suspicion of attempted GBH in Munich, according to a police spokesman.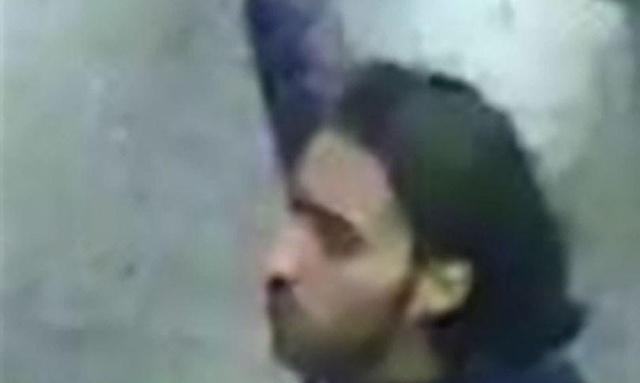 CEN / Facebook
Gates put up to block homeless people from finding shelter in doorways on city street
It was reported that the two men, both Italian nationals, confessed to police, telling officers they were "just having some fun".
The case was reminiscent of an attack on a sleeping homeless man at a metro station in Berlin on Christmas day last year.
Seven young men, all aged between 16 and 21 and from Libya and Syria, were caught on security cameras setting fire to a rough sleeper.
After torching the homeless man, the gang hopped onto a train to make their getaway.
CCTV footage captured them watching and laughing as the man burnt on the platform.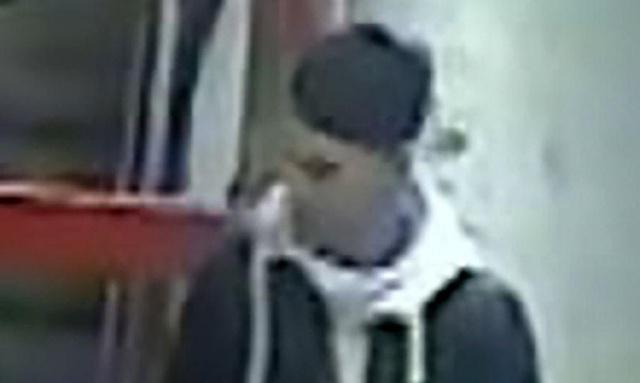 CEN / Facebook
Woman admits owning dangerous Staffordshire bull terrier which injured 12 children during terrifying attack in park
A metro driver, known as Tino N, spotted the 37-year-old Polish national in flames, and managed to extinguish the flames.
In June Nour N, was sentenced to two years and nine months in prison for setting the man on fire.
Khaled A, 18, Ayman S, 17, and Mohammad M were all found guilty of aiding GBH and were sentenced to suspended sentences of eight months.
Mohamad Al-J, 19, and Bashar K, 16, were found guilty of charges of not coming to the aid of the homeless man and were convicted to four weeks of youth detention and community service.
A seventh member of the youth mob, 17-year-old Eyad S., was already
sentenced in May to two weeks of youth detention and 36 hours of community