Let's be honest, to most of us, the best part of dinner is really getting to dessert. It's the prize at the end of our long vegetable and protein-laden journey. Everyone has a different favorite, but they all satisfy our sweet tooth just the same.
Caramel is a delicious treat that many people enjoy, but not many people know how to make. What if you found out that making it in the comfort of your own home was super simple, and it tasted just as delicious as the store-bought stuff? You'd probably make it pretty often!
Thanks to YouTube channel Todd's Kitchen, homemade caramel is easier than ever to make. It doesn't require too many ingredients, and you'll have friends and family craving more after it's gone!
We all know that the best part of dinner is… dessert! Most of us have a sweet tooth that just needs to be satisfied after a helping of vegetables. Even though you shouldn't indulge too often, it's perfectly fine to treat yourself every once in a while, and caramel is a great way to satisfy your craving. Did you know that it's also super easy to make at home? All you need are a few ingredients and some hungry friends.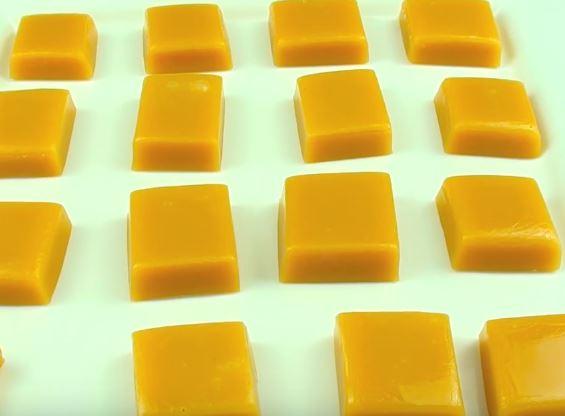 First, you'll need a half cup of the following: corn syrup, melted butter, condensed milk, white crystal sugar and brown sugar. Then, get yourself a quarter teaspoon of salt, as well. Put all of these ingredients into a large mixing bowl.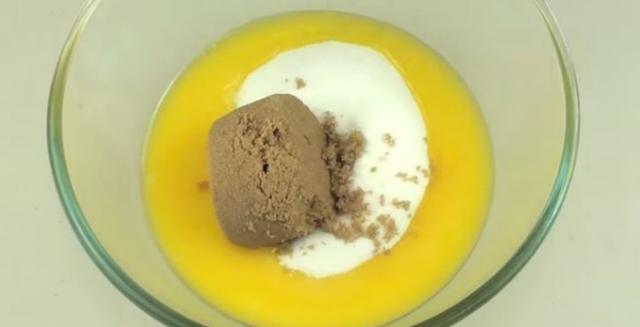 Next, use a whisk to stir all of the ingredients together until it forms a thick brown substance. You'll want to make sure that the texture is smooth. Whisk for as long as you need until all of the clumps are gone.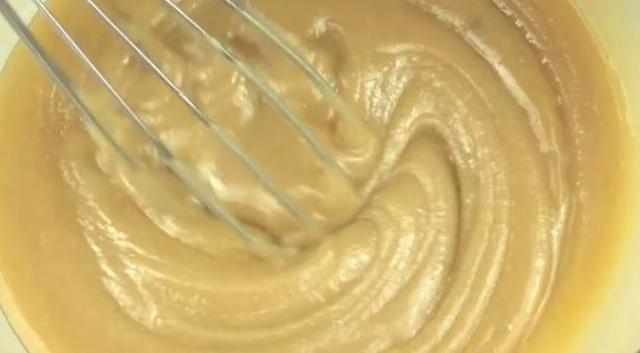 Now, place the mixture into a microwave for about six minutes. This is to heat all of the sugar and turn the entire thing into a warm batter that you can pour into a baking sheet covered with parchment paper afterward. But, be careful when taking the mixing bowl out of the microwave — it's going to be extremely hot!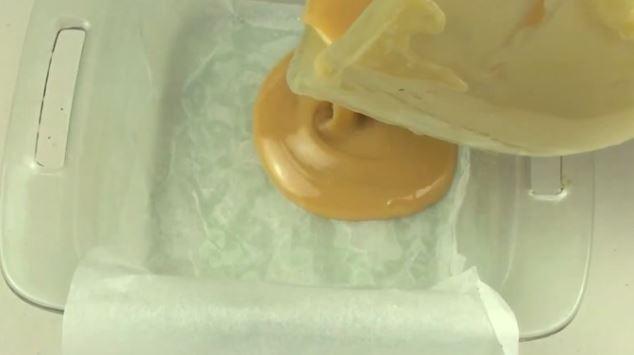 The mixture is way too hot to eat just yet, and even if you tried, it would be too gooey to enjoy. After you pour the caramel mix into the mold, place the entire dish into your refrigerator for as long as it takes until it firms up. Check it periodically to avoid it getting too cold.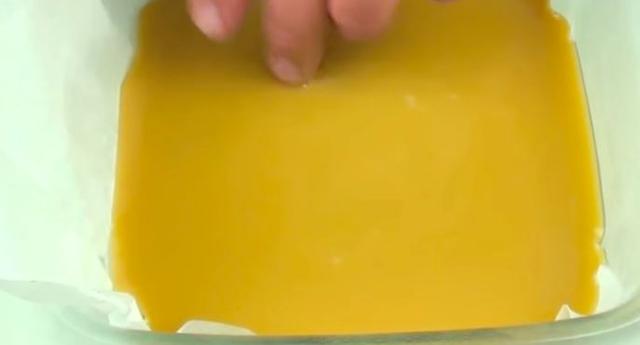 Once the caramel mixture has cooled down and hardened somewhat, remove the dish from your refrigerator. Using a sharp knife, peel away at the sides of the parchment paper so the entire mold comes out in one piece. Then, cut up the caramel into bite-sized morsels.
Now, for the best part of all: tasting it! The candy shouldn't be so firm that you can't squish it using your fingers, but it should be hard enough so that it stays in one piece. All you have to do now is invite your friends over and get the homemade caramel-party started!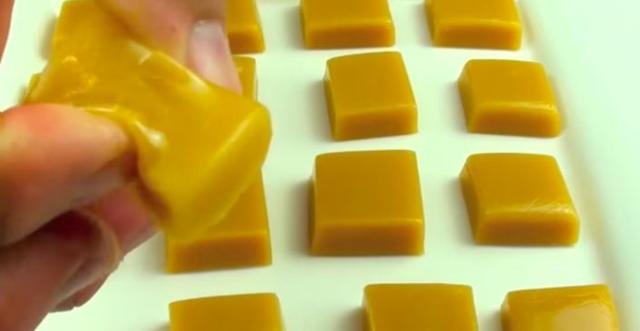 After trying this once, you'll almost certainly never purchase caramel ever again! The video below is a great walk-through of all the steps above in case you run into problems. Good luck, and bon appetit!
Doesn't this look delicious? Not only are most of the ingredients cheap, you probably already have them in your pantry! You may not be a skilled pastry chef, but now you can make dessert like one.
Share this awesome home recipe with your friends below!