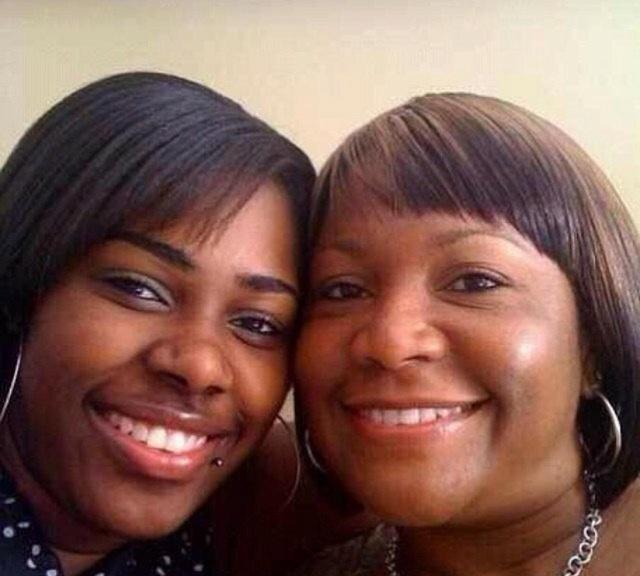 Ronnie Rainey made it clear what he had done when he called 911 on May 13, 2013.
"I killed my wife, I killed my daughter and I shot at my son and I intend to kill myself," he told the 911 operator matter-of-factly from inside a home in Laurel, Md.
He did it, he said, because "she took everything away from me."
Rainey didn't wind up shooting himself. He was coaxed out of the house by police and 911 operators after barricading himself inside that day.
Four years later, the 63-year-old former Army medic was sentenced to life in prison for the killings of Lisa Renee Rainey, 50, and her daughter, Ariale Chantre Shelton, 27.
The sentencing Wednesday closes a case that was drawn out in Prince George's County Circuit Court as lawyers argued whether Rainey killed his wife because she had left him or because of mental illness.
Rainey pleaded guilty to the killings and attempted killing of his 15-year-old son, but had claimed that he shouldn't be held criminally responsible because of delusions that had impacted his judgment.
"I know what happened, but I don't know why it happened," an emotional Rainey told the judge during his sentencing hearing.
Prosecutors argued that Rainey knew exactly what he was doing, plotting the execution of his family in advance because he had been upset that his marriage was falling apart.
"If his wife was no longer going to be with him, she wasn't going to be at all," Assistant State's Attorney Christina Taylor said.
Rainey and his wife were having domestic issues in the days preceding the shootings, according to court testimony and family members. But there was no history of abuse, according to police and court records.
Worried about threats Rainey had made, Lisa Rainey had asked a friend to check on her house for his truck to make sure it was safe for her and her daughter to enter, prosecutors said. The friend didn't see his truck and gave Lisa Rainey the all-clear.
But when the mother and daughter entered the home, Rainey was in the house waiting for them, according to court testimony. He had parked his truck around back to avoid being seen. He then shot his wife and stepdaughter before aiming the gun at his 15-year-old son, who witnessed their killings, police said. A bullet grazed his son, leaving a hole through the bill of the teen's Angry Birds hat.
Though a jury found that Rainey should be held criminally responsible for the killings, doctors did find that he suffered from fixed delusions and still does, said Deputy District Public Defender Keith Lotridge.
"Something was wrong with Ronnie Rainey at the time," said Lotridge, noting that his client continually asks for medical attention in jail because he believes parasites are "eating him alive."
Prince George's County Circuit Court Judge Lawrence V. Hill said there "was a change" in Rainey's behavior, but it was unclear whether it was because of a mental health issue, domestic issues or something else.
But the act of parking his car behind the house to ambush his wife and daughter proves that Rainey had plotted and planned, Hill said.
"I have no doubt that he's criminally responsible," Hill said. "I believe that he was aware of his actions that day."
Velma Cooke, Lisa Rainey's mother, said her daughter and granddaughter's killings left a "hole in her heart."
She knows that seeing Rainey sentenced won't bring them back, she said, but it has been something she's been waiting on for a long time.
"After four and a half years, I have come to have some peace," Cooke said. "I have some closure now."