Well, the end of a busy and stressful day should be relaxed and happy. The time between after coming from work and before going to sleep is that particular duration of the day that you can spend smartly to maintain a perfect balance between the stress and happiness in your life. In that particular time, you can do many important and necessary things that will do magic in your daily life. Well as this is completely yours and you should manage it in a better way. The night is not just the end of a day's journey it is the pre-stage of the next day journey starts. Here we are telling you some tips that you should follow before going to bed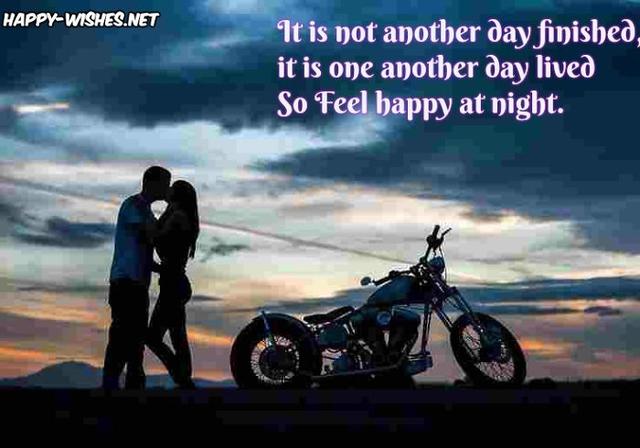 Eat less and Early in the Night

Everybody wants to live a healthy life. As you will be relaxing for the all night so you should have a light dinner before going to sleep. You should complete your dinner 2 hours before going to sleep so that it completey gets digested. You should also go for a long walk after the having the dinner. Well, that will keep you healthy. And as you know today's busy world fit is hit.

Entertain yourself

Well to kill the entire day's stress, you can do your favorite things.Like If you like to play the video games, watching movies, listening your favorite music would be a good idea. Well, you should do your favorite task daily. Being childish may be entertaining some times. Some People read or write some Good Night Quotes before sleep.

Let the love Bless you.

It is said that night is made for the lovers. If you are married then you should not forget to romance with your partner. Well, a warm hug from your partner will definitely give you a relaxed feeling. If you are not married then you can talk to your partner in the night. Well sharing you all day problems with them will definitely will give you a better feeling of life.

Make your Bed A Paradise Of Relaxation

Having a bath would be a nice idea of going to bed. You will have a nice sleep. That will give you a relaxed sleep. Loose clothes are one of the best things can do. You can also have a glass of hot milk before going to sleep for a better sleep. Your bed should not be messed up. It should be well organized. so that it fills not affect you.

Here we discussed with you some of the normal habits that you should follow before going to sleep.That may be most of the people are still following in life. Here we are sharing with you some of the best things that you should add in your daily life to make the most of that time.

Recall the whole day

Recalling the whole day will give you an idea that what you have actually got today and what you have lost today. Analyzing all things will help you to know where you stand today. Well, that brief efforts will help you know about your strength and weakness. And in that free and calm time, you can find the best solution to all of these problems.

Make Plans for Tomorrow

You can make some pre-plans for the tomorrow so that your next day. Well, that may ease your tomorrow's efforts. Well, all of these things will help you grow in life.

Go To Bed with a Happy Mood

if you have faced some bad experiences in the day and that thing is irritating you.Then you try to forget that. You should not let your sleep affected due to that bad experiences. Forget that bad memory and think about the positives that happened. Well, negative thought before going to bed affect your sleep adversely which affects mood in the next day also. Well just understand one thing you do not have enough time to think about others.Its your life and you should not allow negativity in your life.

Overall we will advise to note down your experiences, write down your next day tasks, live a healthy lifestyle, distress yourself, take some time for from your busy life schedule. We hope you will like all of these helps.