The death of a loved one is never easy. Many of us grieve as much for the loss of a pet as we do our human family members. Our pets are our family, and when they die, they leave a hole in our hearts and our homes. When a Reddit user put his dog to sleep the entire family had a hard time coping with the loss. They decided to honor their beloved pet buy getting a statue that resembled their now deceased dog.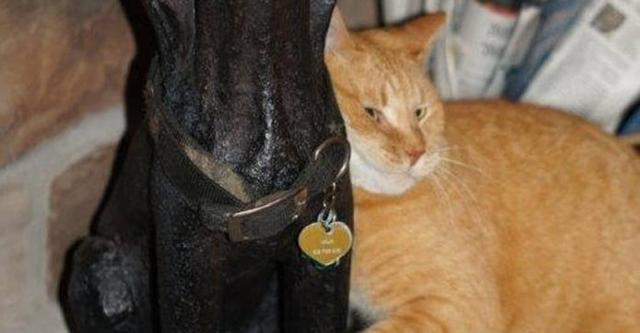 They kept the statue in their home as a memorial. What no one expected was their cat's reaction to the statue! It is clear that the humans from this family were not the only ones who missed the family dog.
We have all heard the stories about how cats and dogs don't get along – this image alone is proof that they can form very tight bonds with each other! Share away, people.